News
Gennady Zyuganov: Putin did not let the West strangle Russia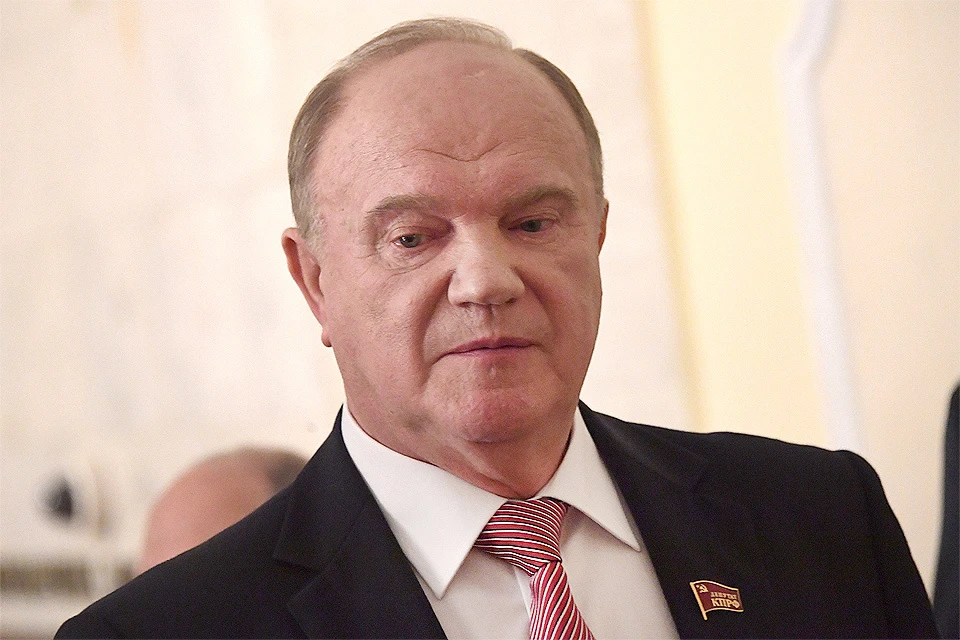 Gennady Zyuganov.
A photo: Viktor GUSEINOV
… – Gennady Andreevich, this is a round-the-clock "Komsomolskaya Pravda". Today is the 70th anniversary of the birth of the President of Russia. What was the most important thing for you during the reign of Vladimir Putin?
– He came to power at a very difficult, responsible time. Two Chechen wars blazed, default. The Duma considered the impeachment of President Yeltsin, only 16 votes were missing. Saved him then Yavlinsky and others. Today he openly says that from there – from the dashing 90s – all troubles grow.
The most important invention of the Russian people, which brought together 190 peoples and nationalities under its banner, without destroying a single faith, culture, or tradition, is a strong, centralized state. Without such a state, we cannot exist on this planet.
Here Putin felt and understood it from the first days. And when he addressed his first Address to the Federal Assembly, he started with this – that it is necessary to strengthen the statehood, it is necessary to form an appropriate social policy, develop education and science. And in this regard, he made a significant step forward.
Then he realized who they were, whom we called partners, and with whom even (during the presidency of Boris Yeltsin. – AG) they were going to talk about joint work in NATO. They turned out to be not only liars, but also tough aggressors, absolutely cynical politicians.
In 2007 in Munich, Putin said openly that Russia has its own destiny, its own culture and its own unique traditions and victories, and that this must be taken into account … There is an area of ​​\u200b\u200bhis habitat, his own security.
I saw at that time the faces of those who were strangling our country, who praised Gorbachev and Yeltsin for their treacherous policies. They all turned around. Because Putin did not let the West strangle Russia.
Then, in Valdai, Putin told foreign journalists and political scientists that Russian culture, Russian traditions, the Russian language are our highest, greatest asset, the asset of all peoples.
I, too, then felt how the foreign press began to buzz – again you are talking about your sovereignty and so on. After the default and collapse of the global financial and economic system, which began with two funds on the New York Stock Exchange in 2008-2009, it became clear that it was necessary to restore the normal management of the country, and this must be done through national programs and projects. Then the rates were announced and determined – higher than the world ones.
Then Putin formulated it again, defined the key tasks – to reach the global pace, stop the extinction of the population and do everything to stop the impoverishment of the people, and strengthen the fight against corruption.
In principle, this is correct. But if you look at the results for the last 10 years, our average rates of economic development lag behind the benchmarks that have been set.
Putin and all of us now face exceptionally complex and responsible tasks. There is no time to celebrate, we must act.
And each of us must remember that the people are the main thing in the country. The people should feel their security, their safety, self-respect.
– Thank you very much, Comrade General Secretary.
– OK, bye.