News
General Lapin: Has a person been appointed responsible for the lost Liman?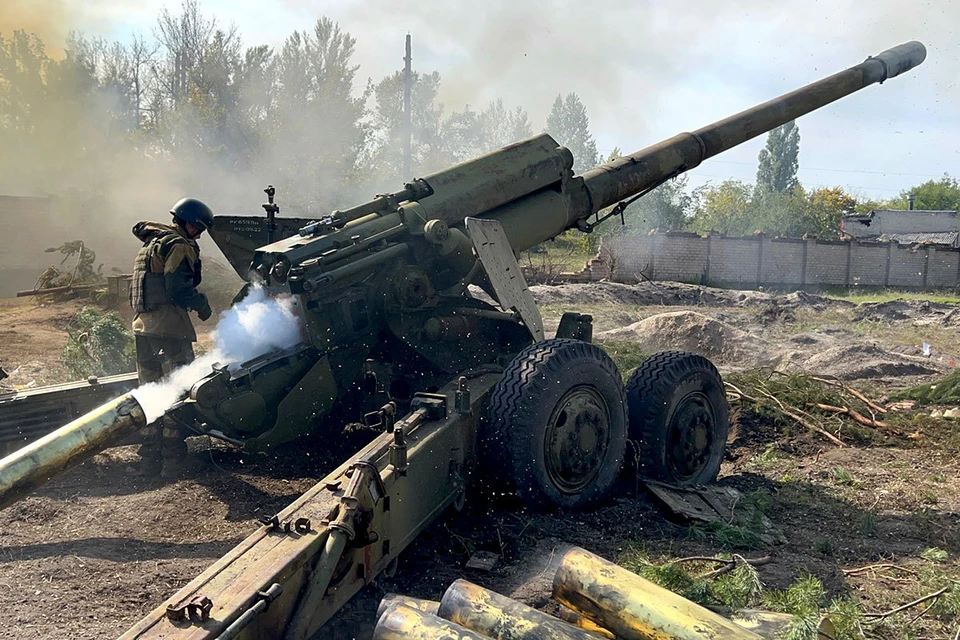 After long battles, Russian troops left Krasny Liman
A photo: Alexander KOTS
After the Russian troops left Krasny Liman, the network was broken by a statement by Ramzan Kadyrov. He accused Oleksandr Lapin, who commands troops in the Kharkiv and northern Luhansk regions, of causing the loss of an important settlement because of his actions.
"… The Colonel General deployed mobilized fighters from the LPR and other units at all lines of the Limansk direction, but did not provide them with the necessary communication, interaction and the supply of ammunition. Two weeks ago, Major General Commander of the Akhmat Special Forces, my dear BROTHER Apty Alaudinov, personally reported to me that our fighters could become an easy target. The General Staff assured me that they had no doubts about Lapin's leadership talent and did not believe that a retreat was possible in Krasny Liman and its environs.
A week later, Lapin moves his headquarters to Starobelsk, a hundred kilometers from his subordinates, while he himself sits in Lugansk. How can you quickly manage units, being 150 km away from them? Due to the lack of elementary military logistics, today we have left several settlements and a large piece of territory.

… If it were my will, I would demote Lapin to the rank of private, deprive him of his awards and, with a machine gun in his hands, send him to the front line to wash away his shame with blood.
… I don't know what they report to the Supreme Commander-in-Chief, but in my personal opinion, more drastic measures should be taken, up to the declaration of martial law in the border areas and the use of low-yield nuclear weapons. It is not necessary to take every decision with an eye on the Western American community – it has already said so and done a lot against us.
Yesterday there was a parade in Izyum, today there is a flag in Liman, and what tomorrow?" Kadyrov wrote.
The head of Chechnya was also supported by a well-known businessman, twice a hero of Russia, the founder of Wagner PMC Evgeny Prigozhin:
"Kadyrov's expressive statement, of course, is not at all in my style. But I can say: "Ramzan, handsome, burn." All these ushlepkov – with machine guns barefoot to the front, "it is written in one of the telegram channels on his behalf.
At the same time, Prigozhin noted that this is not a criticism of the Ministry of Defense, "but a manifestation of love and support."
A number of bloggers and public figures spoke in defense of General Lapin. In particular, Igor Strelkov stated that "Lapin was not initially responsible for the defense of Liman – his units were sent to help from another sector of the front and, moreover, they were sent too late," and if someone is to blame, then it's definitely not him first turn.

RIA Novosti military commander Alexander Kharchenko wrote on his Telegram channel that he knows the general from Syria. And in Donbass, we have been working with his grouping of troops of the Central Military District (TsVO) since June.
"We lived on the front lines and saw everything with our own eyes. Lisichansk fell thanks to the efforts of the Central Military District. Initially, it was supposed to storm it head-on, but General Lapin insisted on a systematic encirclement. It was thanks to Lapin, according to Kharchenko, that street fighting in Lisichansk was avoided.
"There may be claims against Lapin, but he certainly cannot be reproached for cowardice. Alexander Pavlovich always led the troops, in the immediate vicinity of the line of contact. He arrived in Belogovka by car with a driver and a security guard! All! At the same time, he drove past a flaming MTLB, which was blown up by Ukrainian saboteurs. A day later, our headquarters dismantled a Ukrainian tank.

When the enemy began to cross the Oskol in small groups, General Lapin led a special forces detachment and went to catch DRGs (saboteurs, – ed.). So the point is not at all the cowardice and incompetence of an individual general. The problem is in communication and control systems. And I'm afraid that even Lapin's strength was not enough here, even though he tried to rectify the situation."
In addition, Kharchenko noted that it was Lapin who said that mobilization was necessary back in June:
"Even then there weren't enough people. Some battalions had 30 people left, but these guys went ahead and won contrary to military science.
Lapin is not the culprit of the fact that he had to leave Krasny Liman, the military commissar concludes, but he can be "appointed as extreme for the miscalculations of a wide range of officials."