News
Gasoline ran out in France, but Russia is not to blame: what is happening in the country due to strikes at oil refineries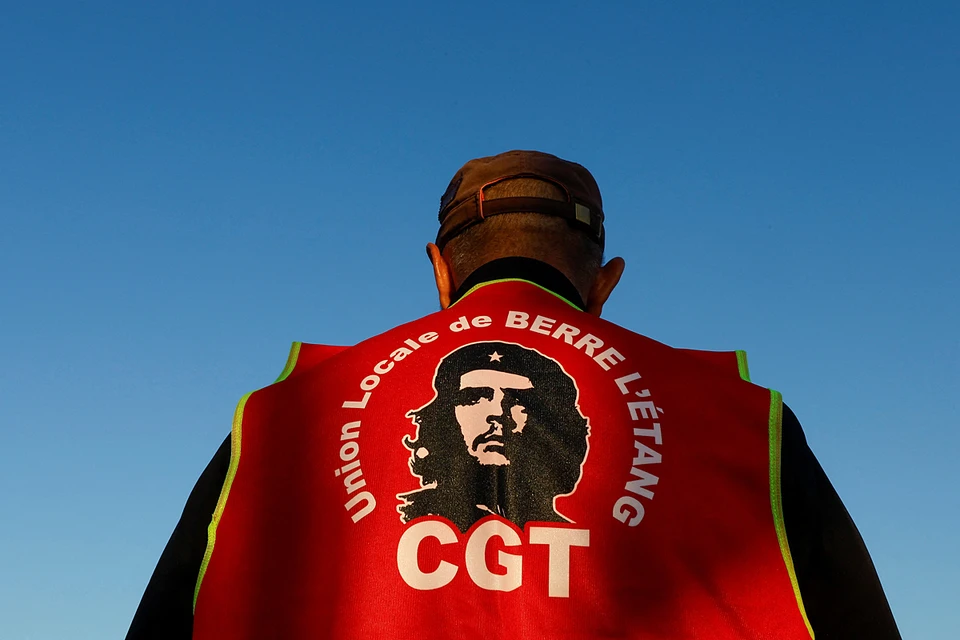 Protests started 10 days ago at the initiative of workers' unions
A photo: REUTERS
Western politicians accustomed to blaming Moscow for all energy problems. Either we are engaged in "gas blackmail", or we allegedly raise prices. But now France faced with a severe shortage of gasoline, but — a strange thing! – Russia is not to blame for it.
According to the International French Radio, at almost a third of the country's gas stations, interruptions in motor fuel began at the end of last week, and the situation is still tense. Blame it on strikes at major oil refineries owned by companies Total Energy and ExxonMobil.
The protests began 10 days ago at the initiative of workers' unions. Employees demand higher wages, which are melting before our eyes due to inflation, which is also taking place "against the backdrop of super-profits of oil companies." The strikers also tried to change the hiring policy, but they were only persuaded to keep the demand for a 10% increase in wages, of which 7% was to cover inflation, and 3% was a share of the income of the oil giants.
In "Total Energy" claim that they have already raised their salaries by 3.5% this year and refuse to meet the needs of the workers. And the president of the European division of TotalEnergies, which is responsible for oil refining, Jean-Marc Durand called the actions of the strikers "blackmailing all the French."
– Among the employees there is a huge disappointment with the attitude of the group's management. We only ask you to take into account inflation and fair compensation for the efforts made, because our company will receive 20 billion euros in profit, – Fabien Cros, representing the union, told the newspaper "Le Monde".
As conveys "Reuters", the authorities have already decided to unload their strategic reserves in order to provide agricultural producers with fuel, because if they do not provide diesel equipment in the near future, then there is a risk of losing the sugarcane crop.
Against the backdrop of all this news, motorists rushed to fill their fuel tanks so as not to be left completely without gasoline at the wrong moment. As a result, many kilometers of queues formed at the gas station. When all this will end is not clear, but the authorities are already trying to seat protesters and companies at the negotiating table. Even forceful methods of ending the strike are discussed.