News
Forrest Gump and House of Cards star Robin Wright, 56, files for divorce from 37-year-old husband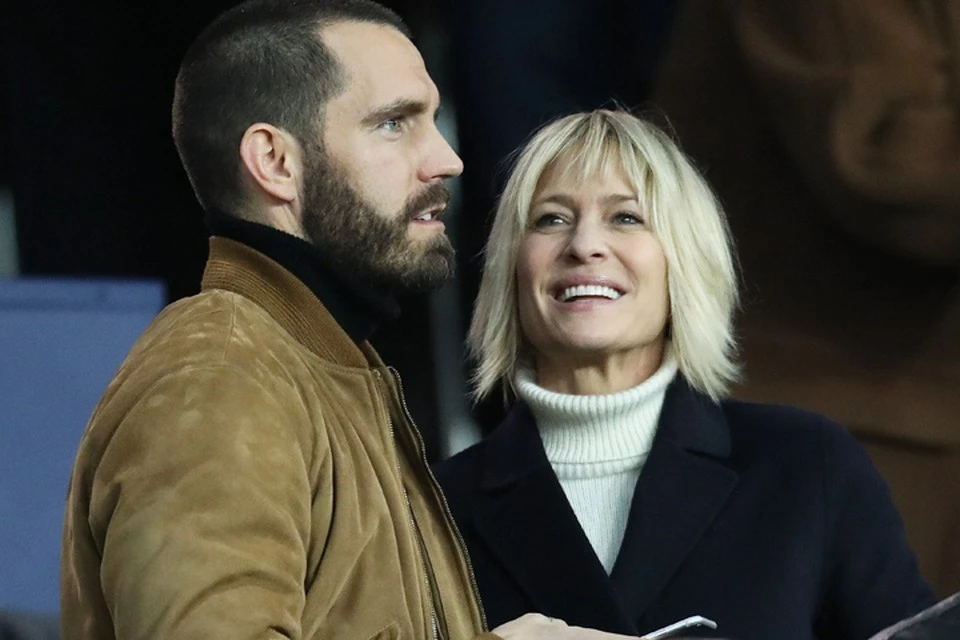 Robin Wright filed for divorce from her young husband.
A photo: EAST NEWS
Hollywood star Robin Wright has filed for divorce from her husband, top manager of the fashion house Saint Laurent Clement Girodet. The actress lived with her young husband for four years. From the very beginning, few believed in the long-term nature of this union. When the couple got married, Robin was 52 years old, and Clement – 33. Still, 19 years of difference is too much. Apparently, this ruined their marriage.
Robin has filed for divorce, according to TMZ. She cited "irreconcilable differences" as the reason for the breakup. The papers also say that the couple broke up in July.
Robin started dating Clement in 2017. The lovers got married the following year. The bride and groom met when the actress became the "face" of the Saint Laurent fashion house. Their working relationship eventually developed into an office romance. Robin and Clement got married in the groom's homeland in France, in the town of La Roche-sur-Buy.

Robin met her future husband when she became the "face" of the fashion house Yves Saint Laurent.
A photo: EAST NEWS
The star of the series House of Cards, Santa Barbara and the movie Forrest Gump has gone through a painful divorce from actor Sean Penn. Once Robin took Sean away from Madonna herself, who to this day claims that Penn was her only great love. The family life of Robin Wright and Sean Penn cannot be called quiet: the couple either converged or diverged. In marriage, they had two children – son Hopper and daughter Dylan.
Initially, Sean Penn filed for divorce in 2007, they say, at that moment he had an affair with model Petra Nemkova. But then the couple still reconciled. In April 2009, Sean and Robin separated again and began collecting documents for the dissolution of the marriage. The reason for the quarrel was Wright's resentment that Penn did not mention her in his solemn speech during the presentation of his Oscar for the film "Milk Harvey". However, in May they reunited again. The next attempt to disperse the couple made in August 2009, when Wright handed over the documents to the court. Then she declared that she no longer intended to return to Pen. In 2010, the couple decided to leave for good, after spending 14 years together.

Sean Penn and Robin Wright have been married for 14 years.
A photo: GLOBAL LOOK PRESS
After the divorce, Robin did not long languish alone. She began dating her Bastion co-star Ben Foster. Ben was 14 years younger than Robin, which did not stop the couple from announcing their engagement. However, the matter never came to the altar – the lovers parted.