News
Former Commander-in-Chief of the Aerospace Forces of the Russian Federation, Hero of Russia, Colonel-General Viktor Bondarev: I wrote a report – I want to return to the battlefield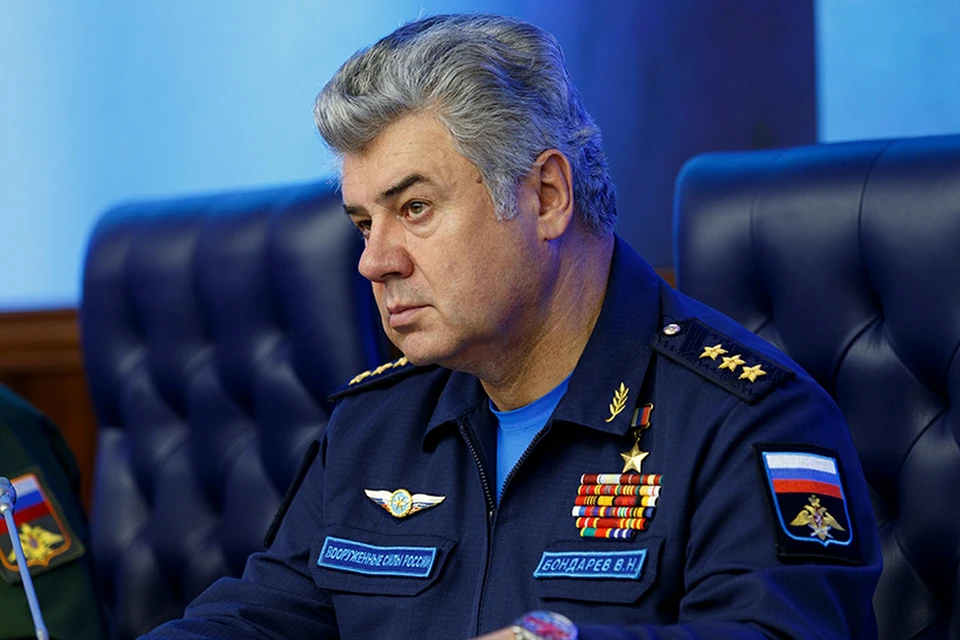 Viktor Bondarev wrote a report addressed to the Minister of Defense of Russia with a request to return him to the army
A photo: GLOBAL LOOK PRESS
A message that flashed on social networks that the chairman of the Federation Council Committee on Defense and Security, Colonel General Viktor Bondarev wrote a report addressed to the Minister of Defense of Russia with a request to return him to the army, at first I did not believe it. In our time, there are no total rumors of any kind of provocations and fakes. And yet the news (I do not want to call it sensational) intrigued me. To check whether it is reliable, I decided to call Bondarev. This is the kind of conversation we had.
"COLUMNS OF RUNING CORSES, RATS … AND WHO WILL DEFEND THE HOMELAND?"
– Viktor Nikolaevich, did you really write a report on returning to the army?
– Yes it is. I wrote the report this morning (September 26. – Ed.). Of course, you ask what was the reason? I answer. There are several reasons. And the main one is this: I am a military man, my army is fighting and I want to be with it. Especially at this time.
You know, everything came together in one moment: the decision to return to the troops, and the fascist execution at the school of Izhevsk, and plus everything – the columns of our cowards, rats running abroad. And who should defend the Motherland? We must protect ourselves. Except us, no one will ever protect her. And the enemies will rejoice that all this shelupon scatters beyond the cordon. It was at the peak of such feelings and thoughts that I decided to write a report to the Minister of Defense. And now I'm waiting for his decision.
– And what lines were in your report?
– As usual. Comrade Minister, I ask you to consider my candidacy for a return to the ranks of the Russian Aerospace Forces. Ready to lead these forces.
– Did I understand correctly that you wrote a report to the minister with a request to return to the same position that you held before you became a senator in recent years?
– Yes, you understood me correctly. I have no complaints against the current Commander-in-Chief of the Aerospace Forces, General of the Army Sergei Vladimirovich Surovikin. He is smart, he is good, he does everything that is necessary. But he has many other tasks during the special operation. And I think that it will only be easier for him. And he will be of great help. I can see perfectly and know how our pilots, pilots and helicopter pilots, fight. So I know the whole thing. And I am ready to apply my experience to make everything better.
"OUR PILOTS GOOD FELLOWS! BUT THERE ARE CONSIDERATIONS…"
– How many years did you serve in the army before moving to the Federation Council?
– Forty plus years. In 2017, I became a member of the Federation Council.
– Do you remember what kind of raid you have?
– More than 3800 hours. Mastered many types of combat aircraft. Therefore, I have an idea of ​​​​the business that I have been doing, consider, for half my life. Yes, and I was fired not for health reasons. My health allows me to carry out the tasks that the pilots will face. I went through both the first and the second Chechen war. While I was there, I did not lose a single pilot. And I'm proud of it. For me, this is the main thing. When the number of take-offs equals the number of landings, it's a real job. And for this work, you must always fight and fulfill your military duty, so that it is so.
– How do you assess the actions of Russian aviation during the special operation?
– Pilots – well done, the pilots are doing everything in their power. But there are other measures that need to be taken to make our pilots even more successful. I have some thoughts … But for now I will keep silent.
– Rumor has it that Ukraine has a very serious air defense system. Therefore, our aviation seems to be not very active because of this. You probably know something else? Why doesn't our aviation hit those columns with enemy equipment that go through the Polish border, through the Slovak, through the Romanian border? Why doesn't aviation destroy these columns?
– Well, you perfectly understand that we are at war not only with Ukraine. We are at war with half the world, I'm not afraid to say it. And every day what comes from the West to Ukraine is destroyed by our aviation and our missile forces. But after all, a lot is being replenished. Naturally, while it is impossible to accomplish this precisely by aviation, these are the tasks that you just mentioned. But there are solutions to these problems. I think it's not that hard. They can be solved. And we are ready to do it.
"WE ALL GET EVERYTHING EVERYTHING"
– Before the start of the special operation, our military experts counted Ukrainian combat aircraft almost one by one. We have already shot down a huge number of them. Your former subordinates, your students shot them down. Nevertheless, Ukrainian planes appear again. Where do they come from? We know that Su-25, MiG-29 are being driven from Poland. But you're the head of the defense and security committee. Do you have any information where these "bottomless" Ukrainian planes come from?
– Not only Poland, but also others supply. And Slovakia, and Bulgaria, unfortunately, and the Czech Republic. Therefore, no matter what it is, whatever it is, but this is already over for them. You perfectly understand that, no matter how many of them there are, we will still bring them down. Because our aviation is the best. In any case, we will get them anywhere and everywhere.
"AS THE MINISTER OF DEFENSE DECIDES, IT WILL BE"
– There were no calls from the Ministry of Defense according to your report yet?
We are military people. I wrote a report, the minister has every right to consider this matter, to move forward, to give instructions, to evaluate this matter. I have no right to push or ask. Whatever decision the Minister of Defense makes, that will happen. I am ready, I wrote in this report what I want, what I can and what I must do.
– If the report is satisfied, if you return to your native Aerospace Forces, after how many days are you ready to take off in a fighter or a bomber?
– I have already said that I have been in aviation for more than forty years. It's not the main thing now – to take off. To take off, I will have to pass a medical examination, at least two weeks. This is by order of the Minister of Defense. I am ready to serve in a non-flying position. The leadership of the Aerospace Forces, Air Defense – this is familiar to me. But so far there is a lot of work in the staff work.
– Do your colleagues in the Federation Council know about your decision?
– Naturally. I am a military man, I had no right to do all this on the sly. I coordinated this with the governor of the Kirov region, Alexander Valentinovich Sokolov, since I am a senator from this region. Got good. I coordinated this with my curator of the committee in the Federation Council, Yuri Leonidovich Vorobyov, agreed with Valentina Ivanovna Matvienko. And only after that he wrote a report and handed it over to the Ministry of Defense.