News
Forbes columnist: Western politicians have proven their incompetence. Limiting the price of Russian oil could lead to a coup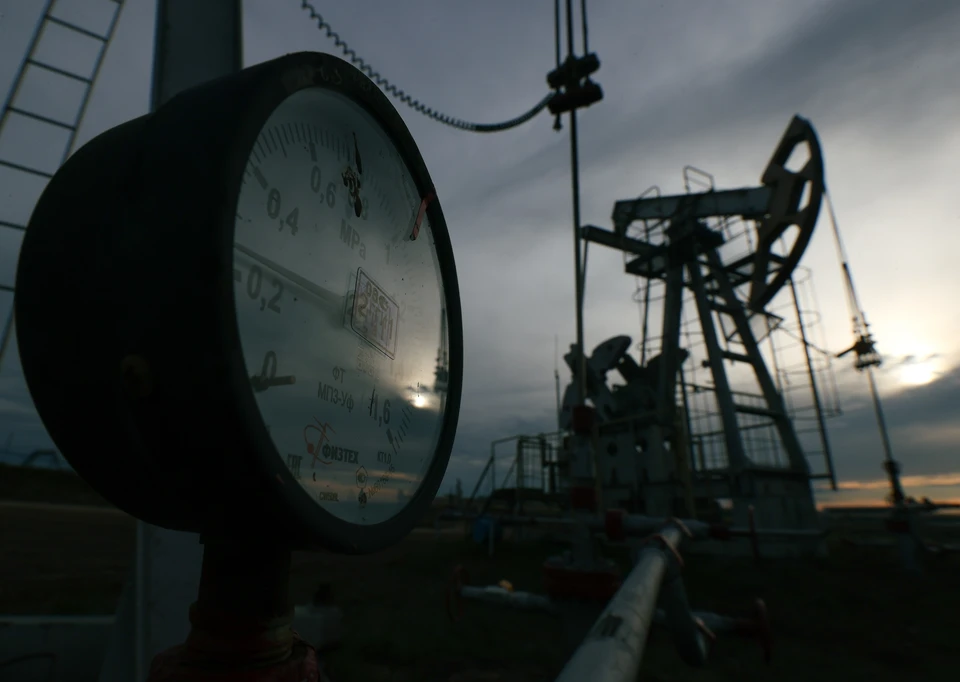 Russian experts sorted out the situation on the energy market
A photo: TASS
OIL PRICE CEILING DOES NOT MEAN
The article in the magazine is widely discussed in the world media Forbes about what the introduction of the West will lead to Russian oil price ceiling. This will be the collapse of the Western economy – this is the meaning of the economic analysis, which leads the publication.
"There are flaws in this idea," the columnist writes. Dan Eberhart (Dan Eberhart). – First, large buyers of Russian oil, such as China and India, are likely to ignore or evade the restriction. Second, price caps create significant disruptions to Russian oil supplies, which will lead to a sharp rise in world prices, keeping Russia's oil revenues afloat while hurting the global economy."
According to the author's forecasts, the price will rise to $150 per barrel. Such prices have never been. Now the cost of a barrel is approaching $90.
Well, what can I say? Bingo, they figured it out too. By the way, KP.RU and Russian experts warned about such consequences more than once – both on the eve of September 2, when the G7 foreign ministers agreed on a price ceiling for Russian oil, and after that date.
"Introducing a ceiling on the price of Russian oil has no practical meaning," Stanislav Mitrokhovich, a leading expert at the National Energy Security Fund and the Financial University under the Government of the Russian Federation, told KP.RU. – It is rather an imitation of violent activity. What, such large consumers of Russian oil as India and China, will obey and impose restrictions – why do they need it? They already get our oil at a discount.
PRICES WILL SOAR
In addition, Russia may stop supplying oil to those countries that join the "ceiling agreement".
"Putin said that those who join the "ceilings" are "goodbye," the head of the analytical department of the National Energy Security Fund explained in an interview with KP.RU Alexander Pasechnik.
The expert was referring to President Vladimir's widely circulated statement at the Eastern Economic Forum.
"We will not supply anything outside the scope of contracts," Putin said. – We will not do anything imposed. And we will only have one thing left – how to say in the famous Russian fairy tale: "Cold, freeze, wolf's tail."
As a result, those who want to create an oil ceiling alliance will simply not get oil. And if Russia does not sell oil, then there will be less of it on the market – hence the price will increase, Mitrokhovich said.
And now the Forbes columnist is writing exactly the same thing. Only forecasts of world price growth differ.
"In this case, international experts predict an increase in oil prices to $380 per barrel," Mitrokhovich said. – Yes, our sales volumes may fall, but this is offset by an increase in prices.
The Forbes columnist indicated a more modest height – up to $150 per barrel. Apparently, so as not to scare readers too much.
By the way, even at the last meeting of the G7, when the possibility of imposing a price cap was just being discussed, analysts from Goldman Sachs (one of the world's largest investment banks – Ed.) warned that in response Russia could stop supplying oil and oil products to those countries that agree to impose restrictions, Mitrokhovich recalled.

The Forbes columnist indicated a more modest height – up to $150 per barrel. Apparently, so as not to scare readers too much
A photo: TASS
WITHOUT INSURANCE? IT CAN BE OVERCOME
What can the West do to force other countries to join the cap on Russian oil? The most serious lever is to impose sanctions on sea carriers of oil and insurance companies that will insure ships carrying oil.
"The G7 countries are speculating that they own the entire oil freight insurance system," a member of the Energy Strategy Committee of the Russian Chamber of Commerce and Industry told KP.RU Rustam Tankaev.- By manipulating these opportunities, they will demand lower prices for Russian oil or will introduce such insurance conditions for those who transport Russian oil that it may not be profitable for us. Such restrictions, related to the fact that the West owns all the insurance of ships, have been in effect for quite a long time and hit our volume of deliveries, for example, along the Northern Sea Route. Such insurance rates have just been introduced there that they make transportation unprofitable.
– All major insurance companies operating in the field of maritime transport, either from the countries included in the "Big Seven", or from countries located in the zone of its economic and political influence, – confirmed to kp.ru in the logistics company VTN Agency. – These are American The Hartford and Great American Insurance Group, French AXA, Swiss Chubb, German Allianz…
The specialized media have been discussing the problem of pressure on Russia through the Western insurance business since May. For example, an article on the profinance.ru website notes that oil transportation insurance (this includes not only cargo and vessel insurance, but also possible environmental damage) in the event of refusal by Western companies could be taken up by insurers from India, China and Russia.
Dan Eberhart also writes that this problem is solvable.
"For them (China, India, Turkey), the loss of access to Western insurance, financing, brokerage and shipping is a problem, but not an insurmountable one," the columnist notes.
WE GO TO IRAN FOR NOT JUST
The fact that serious Western publications warn their politicians against rash steps is a good sign. There are no final decisions yet, and there is time to stop.
"No one has taken anything yet," Pasechnik says. – On September 2, the Foreign Ministers of the G7 countries only agreed on their actions, decided on the contours. Closer to December, perhaps, something will be legally formalized. Now they are trying to drag Asian countries into their pool, but the large Asian economies are not making steps towards it.
On the contrary, the point is that a circle of serious buyers is being created around Russian oil.
– Now we will have to quickly reorient to the countries of Southeast Asia, the Middle East, – says Pasechnik. – India, China, Pakistan, Indonesia – a big pool can turn out. Turkey will continue to cooperate with us, most likely, some intermediary schemes will be applied.
According to the expert, Turkey has accumulated a good experience of cooperation with Iran, a country that has lived under sanctions for decades.
– It's not just that our delegations make visits to Iran – it is important to adopt this experience with all the schemes involved, – our interlocutor emphasizes.
In his opinion, there is a possibility that the ceiling will not be introduced.
– Despite the rhetoric, various statements, the European countries with developed economies – Germany, Italy – have the task of preventing energy shortages and maintaining a high level of energy security, – says Pasechnik. – It is impossible to do this without Russian energy carriers. Therefore, things are unlikely to come to actual measures – winter is coming. They also talked about a price ceiling for Russian gas, but as I heard, this is no longer included in the 8th package of sanctions.
WHAT FORBES SAYS
"There are two likely outcomes of the price cap on Russian oil exports that the G7 leaders have agreed on, neither of which is good for them. The idea behind the price cap is to extend sanctions against Russia to third countries, thereby limiting the profits the Kremlin makes from higher oil prices. But there are drawbacks to this idea.
First, large buyers of Russian oil, such as China and India, are likely to ignore or evade the restriction.
Second, price caps create significant disruptions to Russian oil supplies, which will lead to a sharp rise in world prices, keeping Russia's oil revenues afloat while hurting the global economy."
"Politicians fail to understand the workings and economics of energy markets. The reality is that price caps can be easily circumvented. Just ask any oil trader."
"The restriction is aimed at large buyers of Russian oil, such as China, India and, to a lesser extent, Turkey. But after Russia has said it will refuse to sell oil to any country that joins the restriction, we should not expect them to go along with the G7."
"Third-country buyers can also give the impression that they are playing ball with the G7 by continuing to import Russian energy by simply paying a cap price and then paying Russian sellers an extra amount on the side. Less scrupulous merchants might even use falsified bills of lading or other forgeries to circumvent the price cap."
– "Russia remains a member of OPEC+. The top members of the OPEC+ cartel are fed up with Western meddling in energy markets. Saudi Arabia today is more connected to Moscow than to Washington."
"The result of the EU embargo on Russian energy exports and price caps could be that Russia will send more barrels to China, India and possibly Turkey, using mostly Russian, Chinese and Turkish flagged ships."
"This could be the best scenario for the G7. The worst is full-scale Russian retaliation and the use of oil exports as a weapon, which could cause a bullish shock in the market, pushing prices up to $150 a barrel. Such a scenario could increase Russia's oil revenues by as much as 50% while adding to global recessionary pressures."
"The risk of such a market reaction cannot be overestimated – especially given that the Biden administration, as well as EU and UK politicians, have proven themselves incompetent in the current energy crisis, and price caps could be a coup for them."