News
Financial tricks of banks: Cheap loans and unnecessary insurance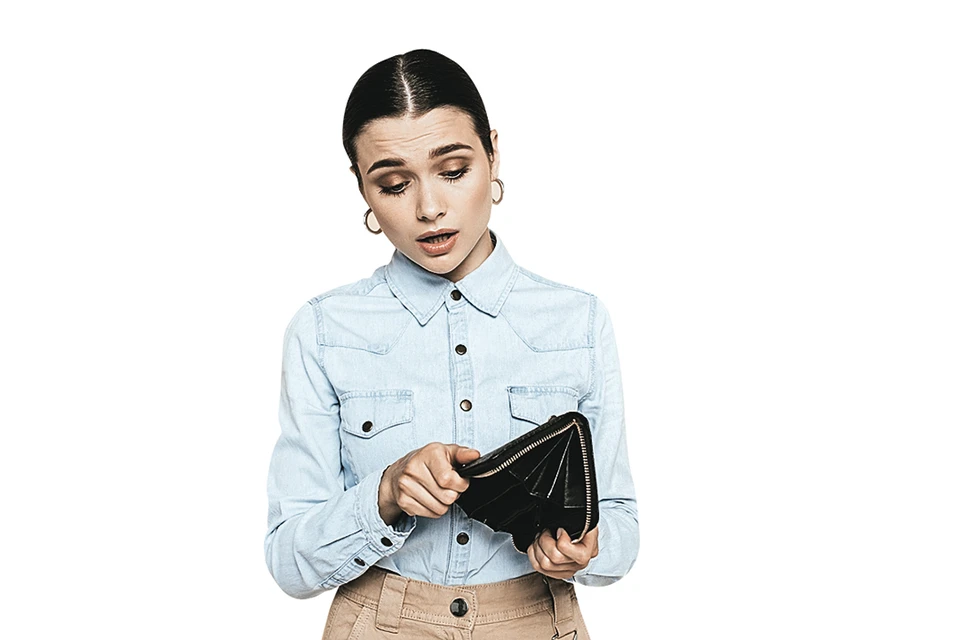 – They promised a profit, but in the end I still owe them!
A photo: Shutterstock
Nothing personal, just business. Banks also need to make money on something. More precisely, on someone. It is no longer enough to issue a loan and live on the interest received. In most banks, the range of financial instruments is much wider. And they often contain conditions that customers may not know about. We analyze the main traps that should be avoided when applying for certain banking products.
1. Loan at ridiculous interest
Many banks use very low rates and the pretext "from" in their ads to lure customers. Therefore, many people get the misleading impression that the bank offers a good deal. In practice, it's not quite like that. Such a wording means that the bank will make a decision on a specific rate individually for each potential borrower. And, as a rule, no one is given a loan at the lowest rate.
Council "KP": Nobody canceled the competition in the banking market. Submit documents to several banks at once. And then look at what the so-called full cost of the loan will be in each of them. Where the interest rate is lower, it is more profitable to borrow money there.
2. Imposed insurance
By the way, about the very full cost of the loan. This is a practice that the Central Bank made mandatory a few years ago. And it helps a lot when comparing offers from different banks. In particular, many credit organizations impose additional insurance on customers. That is, they make the nominal rates on loans as low as possible, but add to them, in fact, compulsory insurance.
– Financial institutions are required to offer loan programs both with and without compulsory insurance. However, banks may refuse to issue a loan without insurance. Some introduce compulsory insurance into the contract, – they explain at the Center for Financial Expertise of Roskachestvo.
As a rule, you can also take a loan without a policy, but it will be much more expensive. In this regard, the very full cost of the loan will allow you to determine where you will actually pay more money.
Advice "KP": In general, there is nothing wrong with the insurance itself. It is useful in that in case of any health problems, the insurance company will pay for the loan, and not you or your relatives. But it is better to buy a policy only if you really need it. And not because the bank automatically includes it in the loan agreement. To break the imposed insurance contract, there is a cooling period. It is 14 business days.

Incorrect sales remain the leading cause of public complaints about banks.
A photo: Ekaterina MARTINOVICH
3. Invisible overdraft
As you know, there are two types of cards – debit and credit. The first is your money. And you can't go negative. Second, borrowed money. On credit cards there is a percentage for using the bank's money, but there is a grace period during which you can repay the debt and not pay a penny on top.
But some banks are expanding the possibilities of debit cards. For some of them, you can go into the red by using the so-called overdraft. For example, you ran out of your money, but the card still works. On the one hand, it's convenient. But only if you know about this option. If you don't know, you can be in debt without even knowing it.
– If you suddenly withdraw more funds than there are on such a card, interest will be charged for "going negative". Moreover, penalties can go for each day of delay. Even a debt of 10 rubles can grow into a decent amount in a few months, experts of Roskachestvo warn.
Tip "KP": When applying for a card, make sure that this option is disabled. Use Internet banking or SMS notifications to be aware of how much money you have left in your account.
BY THE WAY
Write to the complaint book
There is no point in looking for a notebook in the bank office and writing slander there. If your rights have been violated, it is better to act more technologically. Russia has a financial regulator – the Central Bank. He oversees all credit institutions. If they break the law and create products that harm customers, the Central Bank punishes them.
You can submit your complaint in any way. All of them are listed on the official website of the Central Bank in the "Internet Reception" section (https://cbr.ru/reception/). You can call the contact center, write to the support chat, send an appeal electronically, and even make an appointment for a personal appointment. The public reception of the Central Bank is open from Monday to Thursday. However, only in Moscow. For calls from the regions, you will have to use remote methods.
TRICKY QUESTION
What to do if something is imposed on you?
If you come to the bank, and a bank employee convinces you to invest in some product and says that this is some very profitable alternative to a deposit or a loan at zero interest, ask for a contract to begin with, which will spell out all the essential conditions. Say that you need to think, weigh the pros and cons, consult with friends and relatives.
If the manager refuses to provide the full text of the contract, this is a bad sign. You can no longer communicate. But even if he gives it away, it still doesn't mean anything. Read the contract and make sure you understand the conditions under which you place your money. And only after that make a decision whether you need such a product or not.
WELL WELL!
The imaginary "profitable alternative" to the deposit
According to the statistics of the Central Bank, incorrect sales remain the leading cause of public complaints about banks. They account for more than half of the calls. But why did the bank managers become active right now? The main reason is simple: lower interest rates on deposits. In early March, there were gorgeous 20-odd percent per annum. Then there was a sharp decline in profitability. As a result, now deposits can be opened at rates of 6-7% per annum. And this is at best.
Banks decided to take advantage of the situation. They need extra income. Managers are motivated by premiums and bonuses to impose on customers such products that will be beneficial primarily to banks. For example, with a higher commission.
Clients are called and invited to the office supposedly to renew the deposit agreement (although this can be done online for a long time). And already at a personal meeting they say: "You see how income has decreased. Would you like to place money with greater profit? Well, who would refuse such a thing?
Most often, under the guise of a more profitable contribution, the population is offered investment or endowment life insurance (abbreviated as ILI and HOA), structural products or shares of mutual investment funds. In general, these are normal financial instruments that are somehow connected with investments in the stock market. But there are a lot of pitfalls and nuances that are hidden in the fine print of the agreement.
And if you look into them, it turns out a lot of unpleasant moments. For example, under ILI and HOA agreements, you cannot withdraw money ahead of time. More precisely, it is possible, but the commission will be from 30 to 80% of the invested amount. That is, the crumbs will be returned. And in structured products, there are often force majeure conditions under which the client can lose all savings. When selling this product, the manager usually does not talk about this scenario.