News
Figure skater Medvedev celebrated her 23rd birthday in a dress like Sobchak's for 200 thousand rubles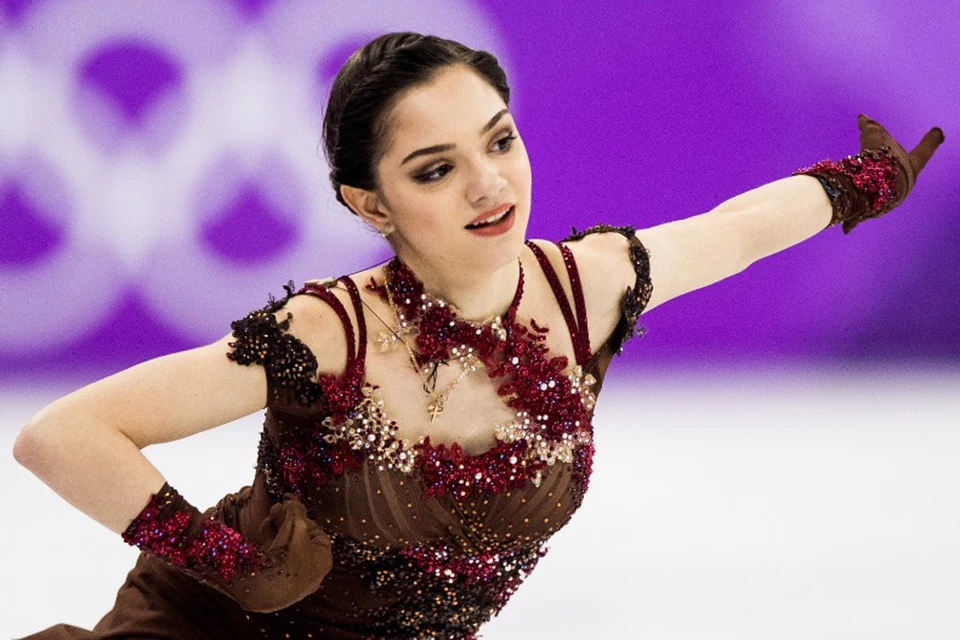 Evgeny Medvedev.
A photo: GLOBAL LOOK PRESS
Figure skating star Evgenia Medvedeva celebrated her 23rd birthday. The athlete celebrated her birthday in a black Khaite dress with a spicy neckline. Earlier, Ksenia Sobchak appeared in this outfit worth more than 200 thousand rubles. The TV presenter wore it when filming an interview with family psychologist Satya Das.
Medvedeva was photographed in a black outfit, sitting on the bed with a piece of cake in her hands. The athlete shared a spectacular picture on social networks. Fans congratulated the girl on her birthday, noting that the outfit suits her very well.

Medvedeva was photographed in a black dress with a spicy neckline. Photo: social networks.
Now Evgenia Medvedeva continues to act in the show "Ice Age", although until recently her participation in the popular TV project was in doubt. Initially, the skater's partner was the singer Danya Milokhin, with whom she already skated last season of the show. However, recently Milokhin decided to leave the project, citing fatigue and lack of strength. Tiktoker suddenly quit the show and flew to Dubai, thereby framing both his partner and the project team.
Milokhin's place in the "Ice Age" was taken by the actor Fyodor Fedotov, known for his role in the film "Silver Skates". He already participated in the show with figure skater Tatyana Volosozhar, and then their couple won the project.

Earlier, Ksenia Sobchak appeared in this outfit worth more than 200 thousand rubles. Photo: video frame.
There were rumors that Milokhin and Medvedeva parted by no means friends. However, the tiktoker congratulated the skater very warmly on her 23rd birthday by posting a video on social networks.
"Happy Birthday. I would really like to come, but I'm unlikely to be released, probably," the tiktoker said in the video.
Fans suspected that there were tender feelings between Milokhin and Medvedeva: the partners exchanged kisses more than once on the ice. While the media wrote that they were having an affair, the singer and skater remained silent and did not comment on their relationship. Then the athlete nevertheless admitted that the kisses were conceived as an element of the show in order to attract the attention of viewers and judges.
Recall that Evgenia Medvedeva won two silver medals at the 2018 Olympic Games in PyeongChang. She also has one bronze at the World Championships, two golds and a silver at the European Championships.