News
Farmers report on records for grain, vegetables and other crops. What are we going to do with this wealth?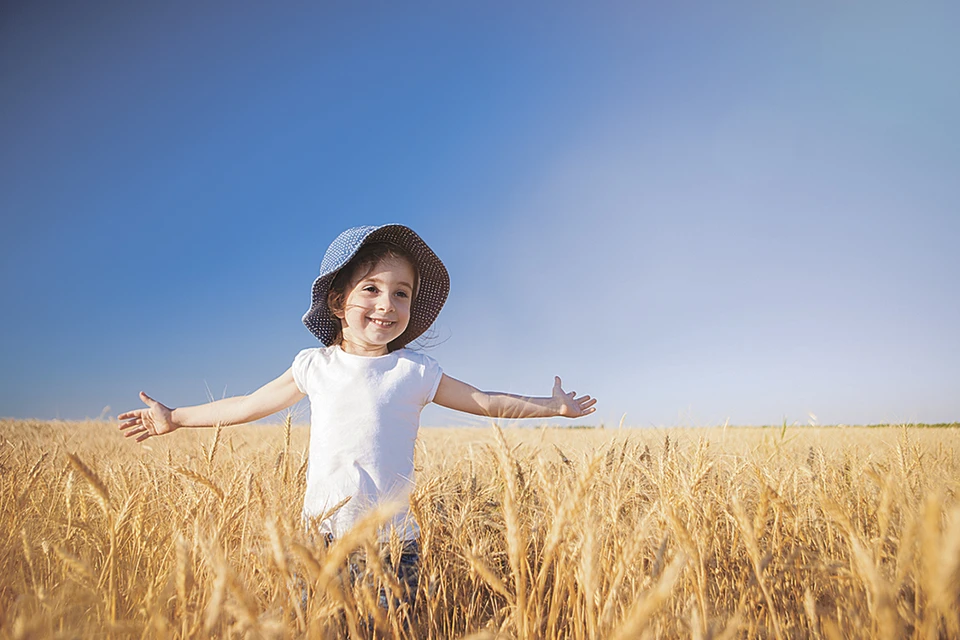 The grain harvest this year is simply incredible! And we will provide for Russia, and we will feed other countries to their fill.
A photo: Shutterstock
2022 is the most successful year in history! Do not twist your finger at the temple. We are talking about the harvest: this year it is simply fantastic, solid records. Almost everything that, in principle, grows in our country and is grown on an industrial scale, and not just in gardens, has been born. The main reason is that we were very lucky with the weather. Everything was eared, poured and swelled even where farmers saved on increased fertilizer prices or delayed work due to problems with foreign equipment.
"KP" figured out what this happiness means to us. Will the peasants be in chocolate and what to expect from food prices?
Grain: More than we can eat
The main success of the season is a phenomenal grain harvest. According to the latest data from the Ministry of Agriculture, 147.5 million tons have been harvested, and a total of about 150 million is expected.
– We have a historical record! The previous record was 135.4 million tons, rejoices the President of the Russian Grain Union Arkady Zlochevsky. – And this crop contains about 100 million tons of wheat. This is a lot.
In second place among cereals is barley (see "Only numbers"). There is also a portion of positive for alarmists who live by the principle "in any incomprehensible situation, run for buckwheat": the buckwheat harvest this year is also outstanding – 2.5 times more than in 2021.
– There is more buckwheat than we can eat, – says Zlochevsky. – The question will arise where to put it, because it is not an export crop.
Well, foreigners do not eat "black Russian rice", even crack.
True, problems with real rice were expected. Due to the April accident at a hydroelectric complex in the Krasnodar Territory, its crops were reduced this year. But rice also grew in volumes sufficient to "eat it yourself".
– Domestic consumption – 1 million tons, including imports of 200 thousand tons of long-grain rice, which we do not produce. This year the harvest is around 960 thousand tons. For our needs of 800 million tons, this is more than enough. There is still a reserve for export, – explains the head of the grain union.
If we take all the grains together, the surplus – minus the maximum that is useful to ourselves – experts estimate at 50 – 60 million tons. About a third! This is not counting the grain that has not been sold since last season.
Potatoes and vegetables: abundance and aesthetics
According to the Ministry of Agriculture, potatoes were harvested 18% more than in the same period last year. We are talking about "large" farms – country and village beds do not count.
– And carrots are a very good harvest. In general, we are doing well with the "borscht set" (it includes potatoes, carrots, beets, cabbage, onions. – Ed.), – Anatoly, director of the Center for Agribusiness and Food Security of the Higher School of Corporate Management of the RANEPA, comments for KP from the fields. Tikhonov.
This is also noticeable on the shelves. According to Rosstat, prices for vegetables from the "borscht set" – in the last couple of years they have been champions in terms of price appreciation – have returned to 2020 levels.
"Now domestic potatoes and carrots are not inferior in appearance to imported ones: beautiful, clean, in nets," our expert states. – But there are problems with storage. Purely quantitatively, we must hold out until the new season. But there will certainly be losses. There are storage facilities, but new and modern ones, with proper ventilation modes, etc., are still not enough.
As the analyst reassures, in which case friendly countries like Egypt and Syria, which actively supplied us with potatoes and carrots this season, will help.
A separate question – cucumbers and tomatoes. They are now almost year-round providing us with domestic greenhouse farms (cucumbers – almost 100%). So here we are more dependent not on the seasonal harvest, but on the prices of electricity and gas, without which greenhouse growers cannot do.

Only numbers
A photo: Dmitry POLUKHIN
Fruits: apple spas
– We are expecting a record – over one and a half million tons of fruits and berries, – said Prime Minister Mikhail Mishustin at the All-Russian Agro-Industrial Exhibition "Golden Autumn-2022".
– We have a good harvest of apples, – Anatoly Tikhonov explains. – But again, it's hard with storage. Therefore, with a good harvest with domestic apples, there may be interruptions at the end of the season. Even now, prices in stores are jumping on them: you can see both below 100 rubles and above 150. As for imported apples – Serbian, Chilean, Argentine – everything will depend on logistics and exchange rates. The dollar exchange rate is now comfortable, but the cost of logistics, taking into account gray delivery schemes, is unpredictable. This can be seen from the bananas, which are purely imported: they either sharply become cheaper, then suddenly rise in price.
THREE NAIVE QUESTIONS
1. Where will we export the surplus?
This question is especially relevant for grain.
As the head of the grain union Arkady Zlochevsky explains, there are just about 150 million tons of grain storage capacities in the country. But of these, only a third are elevators designed for long-term (more than a year) storage. In barns and other similar temporary storages, grain will lie for no more than six months without a strong loss of quality. This is for the information of those who will now be indignant: there is nothing to feed Africa – let's leave everything for ourselves for a rainy day.
With Africa, too, not everything is simple. Although we can export up to 60 million tons (another record figure), current shipments still lag behind last year.
"Unfortunately, the Istanbul grain deal* won't work for us," Anatoly Tikhonov says. – Our Foreign Ministry is negotiating with the UN and Turkey. And the Americans seemed to have given a promise that they would not interfere with the export of our food. What does it mean not to interfere? This means that the issues of chartering ships, settlements, port calls must be resolved. In order for wheat to reach Africa from us, the ship needs to refuel somewhere and solve a number of other technical issues, but for now there are problems with this: in many ports they refuse to serve us. Let's hope that maybe by mid-November there will be some progress.
– Countries such as Nigeria, Cameroon, Congo, generally dropped out of our exports, – said Arkady Zlochevsky. – But deliveries to Saudi Arabia, Algeria, Pakistan are seriously growing.
2. Will food prices fall?
In the spring and early summer, horror stories roamed the Internet that from mid-autumn there would be a sharp rise in prices for many products, including the same "borscht set" – due to increased costs for agricultural producers, including in connection with sanctions.
There is indeed an increase in costs. But thanks to the excellent harvest, pessimistic forecasts will not come true.
However, one should not count on a serious drop in prices either. For example, as First Deputy Minister of Agriculture Oksana Lut told reporters, the Ministry of Agriculture "sees the prerequisites for lowering bread prices," but one must understand that "flour is not a key cost factor."
– These are ingredients, logistics, transport, electricity, packaging – probably the most expensive component in bread now. Our basic raw materials are declining in price, but other positions continue to grow, – the Deputy Minister explained.
– Wholesale prices for food raw materials fell. But this is more pleasant for the processing industry, which can finally recoup its growing costs for utilities, all sorts of Platon systems (payment for freight transportation on toll roads. – Ed.) and so on, – Anatoly Tikhonov explains. – The same price drop on the counter should not be expected.
3. Why do peasants still complain that they have no money?
It would seem that those who set them, Russian farmers, should rejoice most of all about the current records. But not everything is so clear. Due to problems with exports and an unprecedented harvest (supply is much higher than demand), prices for the same wheat in Russia fell. The situation is similar with sunflower: it has a record harvest for the second year in a row.
– Despite the rich harvest, the farms do not have enough money for winter sowing, – Anatoly Tikhonov confirms. – Before you take loans for new work, you have to pay off the old ones. And this is difficult to do in an environment where costs have increased by at least a quarter compared to last year, and purchase prices for grain have fallen to the level of 2018.
The authorities are ready to help farmers. In particular, the government promises to increase purchases of grain at reasonable prices to the so-called intervention fund (not to be confused with state reserves – this is a separate state food container). The fund's role is to smooth out fluctuations in the market. When there is a surplus of grain, it is bought there. And when the crop fails, it is sold to bring down prices.
Plus, there are still hopes that exports will still help to earn money.
READ ALSO
In Russia, villages are dying out and there are fewer and fewer farmers: Here's what it will lead to
Farmer Vasily Melnichenko proposes to support not large agricultural holdings, but small farms (details)