News
Explosions in Ukraine October 11, 2022, latest news, what is happening in Odessa, Kyiv, Dnipro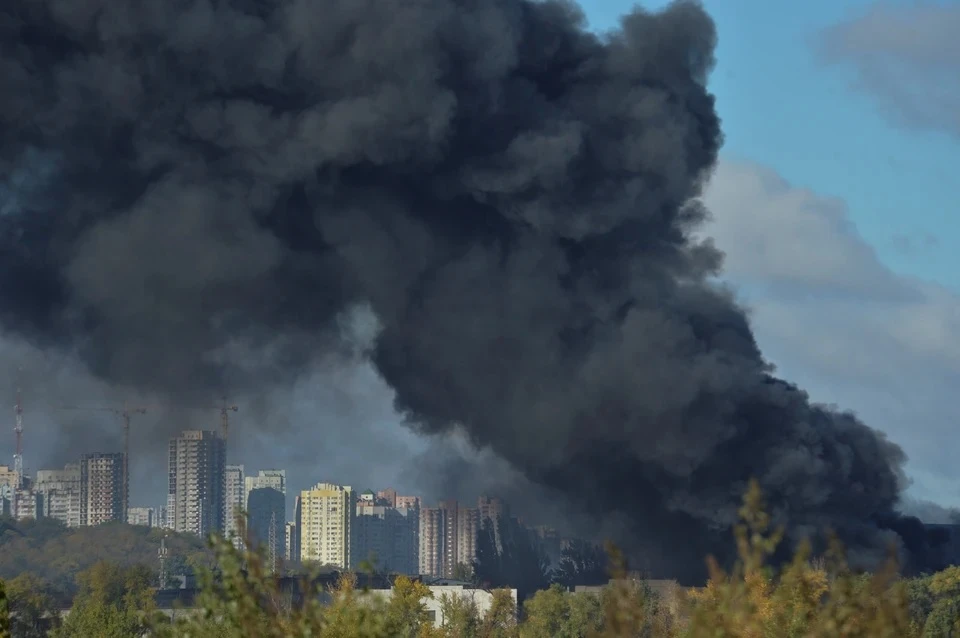 In Ukraine, for the second day in a row, explosions are reported across the country
A photo: REUTERS
After massive high-precision strikes on Ukrainian infrastructure, for the second day in a row, the authorities of Nezalezhnaya announce an air alert. Ukrainian journalists report explosions in several regions at once. Read what is happening in Kyiv and other cities of the country on October 11, 2022 in the KP.RU review.
Where the Air Alert was declared in Ukraine on October 11, 2022
Air raid sounds are heard in Kyiv and the Kyiv region, as well as in several other regions at once. Among them are Odessa, Dnepropetrovsk, Chernihiv, Vinnitsa and Sumy regions.
What is known about the explosions in Ukraine on October 11, 2022
Data on explosions in the Ukrainian regions are provided by local authorities sparingly, with a small amount of facts. So, the chairman of the regional administration, Sergei Borzov, said that kamikaze drones attacked the Ladyzhynska TPP in the Vinnitsa region. The management of the enterprise clarified that the power equipment of the thermal power plant was damaged.
Information about other explosions in Ukraine on October 11, 2022 is even more modest. According to local journalists, loud claps are heard in the Kyiv and Odessa regions, Vinnitsa, Krivoy Rog and Rivne.
Is it true that Kyiv was left without electricity on October 11, 2022
Ukrainian power engineers warned the population of Kyiv about a partial power outage. It will be done twice a day. As follows from the data presented, in total, the people of Kiev will spend eight hours without electricity per day: from 8:00 to 12:00 and from 20:00 to 00:00. How many days such a schedule is introduced is not specified.
When Kazakhstan evacuates the embassy in Kyiv
Plans for the evacuation of employees of the Embassy of Kazakhstan in Kyiv announced official representative of the Ministry of Foreign Affairs (MFA) of the Republic Aibek Smadiyarov on Tuesday, October 11, 2022.
The exact dates of the event and the place where the staff of the diplomatic mission will be transported are still unknown.
"This issue will be resolved in the coming days," Smadiyarov clarified. "The evacuation will most likely be complete."
News about the latest events in Ukraine on October 11, 2022 read in story on the site KP.RU.