News
Ex-Prosecutor General of Russia Yuri Skuratov: Killers of Russian prisoners of war must not escape retribution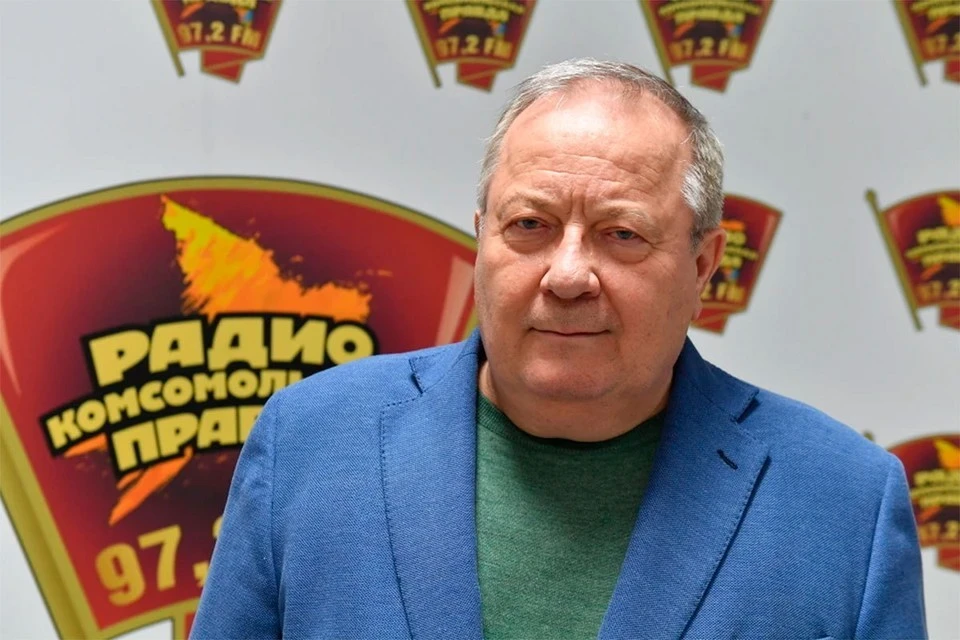 Ex-Prosecutor General Yuri Skuratov
A photo: Ivan MAKEEV
… – Yuri Ilyich, hello!
– Hello Alexander.
– Some TV channels did not even begin to show these terrible shots – how the punishers of the Armed Forces of Ukraine shot more than ten of our soldiers. Unarmed, prisoners. There is a lot of information going on. But, from the point of view of international law, I have not yet read anything particularly intelligible anywhere. But you still deeply know this very international law. How would you rate all this horror?
– Well, this is an absolutely obvious fact of the grossest violation of all international legal documents regulating both the rules of war and the status of prisoners of war.
It was clearly defined in the Hague Convention on the Status of Prisoners of War, which Russia signed even before the revolution, and then the Soviet Union recognized – this is the 1907 convention.
Then there were the Geneva Conventions of 1949, which also regulate in detail the attitude towards prisoners of war, up to how food, sanitary services should be provided, what conditions of accommodation should be.
And, of course, what happened on the territory of Ukraine (we are talking about the execution of Russian prisoners of war) is an act of gross violation of international humanitarian law.
Thank God, the UN even, in a rare case, nevertheless drew attention to this circumstance of collective execution, deprivation of life of our servicemen.
Therefore, it is quite reasonable that the Investigative Committee of Russia opened a criminal case on this fact.
Because we are talking about our citizens. And our Criminal Code provides for criminal liability for such crimes – against peace and humanity, as ill-treatment of servicemen of the Russian Federation. Therefore, here it is necessary to take all the international legal and internal levers at the disposal of our state to assess this given fact.
And, of course, it is necessary to seek the punishment of those who committed this heinous crime.
– There, by the way, already, I've seen on TV, alleged criminals who committed this atrocity have been identified. And, let's hope that they will, of course, be identified, and in due time they will receive what they deserve. Here, in passing, speaking about the rights of prisoners of war, it should be noted, apparently, that there is not a single fact (and thousands of Ukrainian prisoners of war have already gone through a special operation) indicating that violence was used against them.
– Yes, of course, there is a striking difference here: between the way Russia treats Ukrainian prisoners of war and the flagrant, criminal actions of the Kyiv regime in relation to our servicemen.
And, in fact, according to international humanitarian law, the mere fact of being captured is not a crime. That is, they (the killers from the Armed Forces of Ukraine. – A.G.) did not have any legal grounds at all to commit this act of violence against our servicemen.
Therefore, we need to use all the means at our disposal and get, as they say, these criminals. This is already a matter of honor for our army, special services, and law enforcement agencies.
– By the way, there were already examples when such criminals were caught. And then there was retribution. So you said that we must use all the levers available to the Russian state to punish the guilty. What did you mean? Is Russia doing everything to respond adequately to everything that happened?
– Well, of course, that the hostilities rule out the possibility of using a number of measures – well, in particular, to demand the extradition of these criminals from Ukraine. Conventional mechanisms here, in general, do not work.
Therefore, it is necessary to ensure the conduct of special operational measures in order to capture these persons – to bring them to criminal liability under Russian law.
I repeat, our Criminal Code allows this. Well, in the case of resistance, I think that it is quite appropriate here, so to speak, retaliatory actions to curb this resistance, which, in general, can certainly be applied in war conditions.
– Thank you very much, Yuri Ilyich. I completely agree with you. And we will hold on, and we will do everything that is required by law.
– Yes. There is simply no other way out.