News
Ex-"brilliant" Olga Orlova is pregnant at 44: the first shots with a rounded belly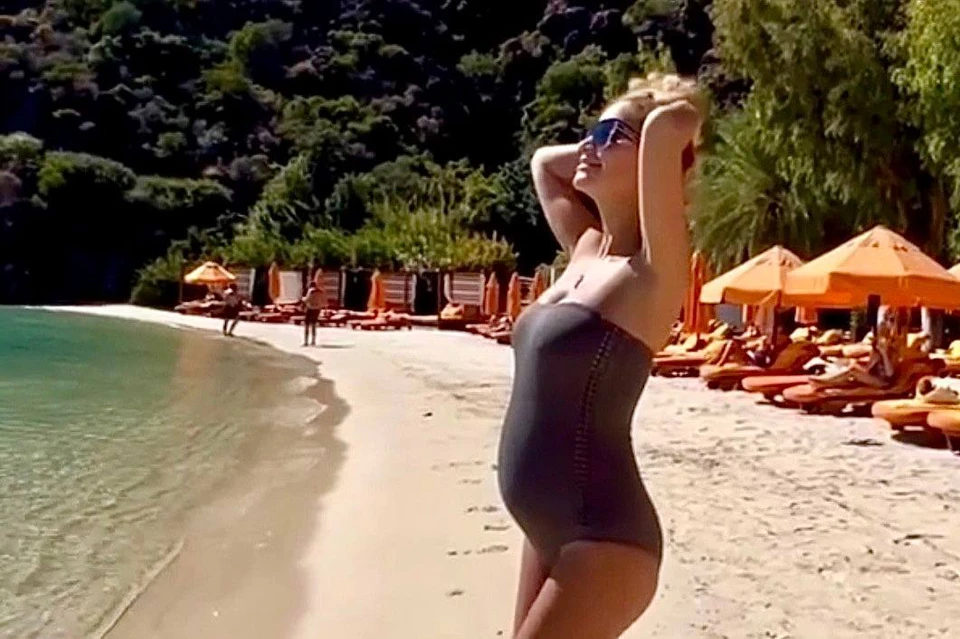 Olga Orlova announced pregnancy.
A photo: from social networks
Nobody expected this from Olga Orlova: ex- "brilliant", which usually does not share the details of her personal life, announced the pregnancy on social networks. Yes, she not only announced, but published the so-called photo proof – a video in a swimsuit, where only a blind person could not see a rounded belly.
Don't stop hoping, keep dreaming! Miracles happen if you believe in them," Orlova, 44, wrote.
It looks like the star posted these touching shots with permission husbandwho celebrated his birthday the day before. Husband-businessman Valery, about whom absolutely nothing is known, is allegedly 10 years older than the singer. They got married exactly a year ago, and apparently, they are still on their honeymoon.

The singer got married a year ago.
A photo: from social networks
– Happy birthday. my best man in the world! I always believed that I would meet a person who would have everything one could dream of. My kindest, most caring, most understanding person on earth. Best man, best friend, best husband! I just wanted to say how much I love you, – Orlova admitted on social networks the day before and added that she would certainly get it for publishing their common photo – they say, her husband does not approve of publicity.
For Olga Orlova, this marriage is the second. In 2000, she met businessman Alexander Karmanov and, having become pregnant from him, left the Brilliant group. On May 4, 2001, the singer's son Artyom was born, but this did not save the relationship of the spouses: in 2004, the marriage broke up.

Orlova with a 21-year-old son from his first marriage.
A photo: from social networks
EXPERT COMMENTARY
Pregnancy at 44 – a miracle or the norm?
Boris Lordkipanidze, obstetrician-gynecologist, candidate of medical sciences, international expert on reproductive health issues in the Russian Federation:
– Yes, of course, a woman at 44 can get pregnant naturally without resorting to IVF. At this age, everything depends on the state of the body, and not on the number of years lived. Moreover, if a woman has already given birth, after 40 it is easier for her to become pregnant compared to those who have not given birth. So it is in the case of Olga Orlova: her reproductive function has already been tested, the neuro-endocrine system remembers the process of pregnancy and childbirth. I also do not rule out that the artist can give birth naturally if there are favorable factors: there is no such rule that after 40 women should have a caesarean section.

Back in July, Orlova published a photo with a perfectly flat stomach.
A photo: from social networks
Now doctors rarely warn against pregnancy at 40+. The only thing that worries doctors is the risk of chromosomal changes in the fetus (for example, the development of Down syndrome), which in the case of older mothers increases significantly. Therefore, the main thing here is the responsible preparation of pregnancy and constant monitoring by doctors during the entire time of waiting for the baby. A woman is recommended to undergo a full check-up and screening studies, to treat all diseases before pregnancy.
By the way, the age of the husband does not directly affect the possibility of conception and the health of the child, however, the general condition of the father's body is important. After 50 years, few of the men are healthy, did not drink, did not smoke and went in for sports all their lives. Therefore, I would also recommend a thorough examination to future fathers.
News
Today
Update