News
Every day he eats only two products: Dwarf Gnomych revealed the secret of Rudkovskaya's slender figure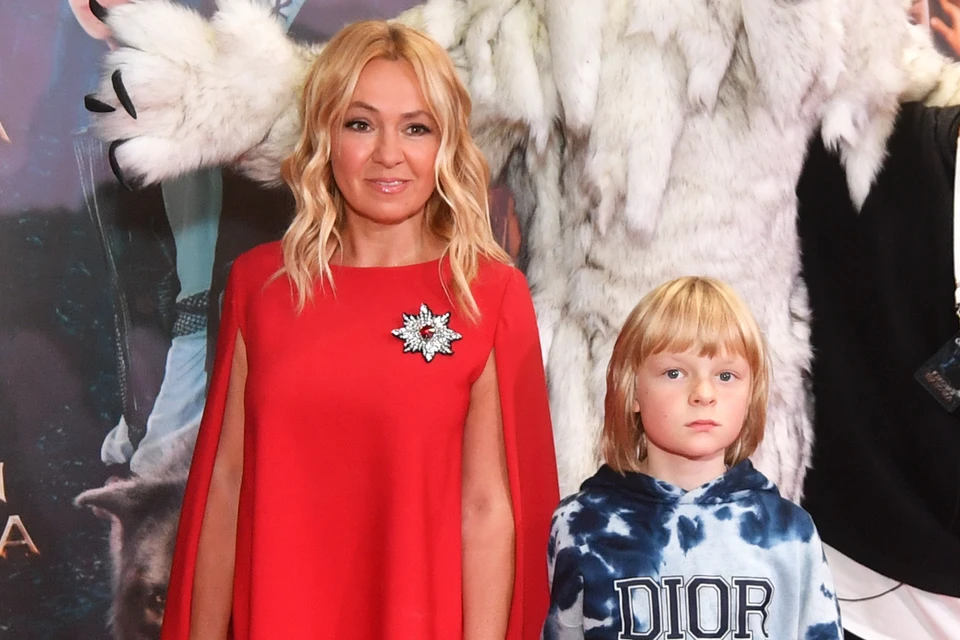 Yana Rudkovskaya with her son Sasha.
A photo: Ivan MAKEEV
Yana Rudkovskaya, at 47, boasts ideal parameters. Producer Dima Bilan is the owner of a fragile figure, a thin waist and a completely flat tummy. The secret of her diet on television was shared by the son of Rudkovskaya and Olympic champion Evgeni Plushenko Sasha. Dwarf Gnomych (as the boy is called in the family) told how his famous mother manages to stay in great shape.
According to Plushenko, Jr., she doesn't even touch the chic breakfasts that Yana often shows on social networks. Cakes and other delicacies go to other family members.
Yana herself eats only two fermented milk products daily. And only in rare cases allows himself less dietary food.
– Mom always eats yogurt and drinks kefir, very rarely – pies. Only when he arrives from vacation, – Plushenko Jr. said on the air of Channel Five.
Sasha says that his mother very rarely eats meat or fish.
– If you see your mother eating meat, fish, this is generally respect for you, – said Plushenko Jr.

Yana, at the age of 47, maintains an ideal figure. Photo: social networks.
Yana herself does not hide the fact that she really eats very little. In addition, the producer spends a lot of time in the gym. Thanks to this regimen, at the age of 47, she weighs 53 kilograms, like twenty years ago. In the gym, she works out under the supervision of a personal trainer.
– It's very hard to do it yourself. It's hard for me to enter the mode, I need someone to kick me, "says Rudkovskaya.
Earlier, Yana said that she had already reduced her breasts twice. The producer does not exclude that she will have to undergo plastic surgery for the third time due to the fact that her bust is constantly growing. As a result, she suffers from severe back pain.
Yana is the owner of a very slender figure, but at the same time she naturally has large breasts. After she gave birth to her first son at the age of 27, her bust increased to the fifth size. This despite the fact that the young mother did not breastfeed her son. Rudkovskaya endured until the age of 39, but after the birth of her third child, she nevertheless decided on an operation.