News
Europe may "go bald" in the coming winter. The people are switching to firewood, they began to cut down and benches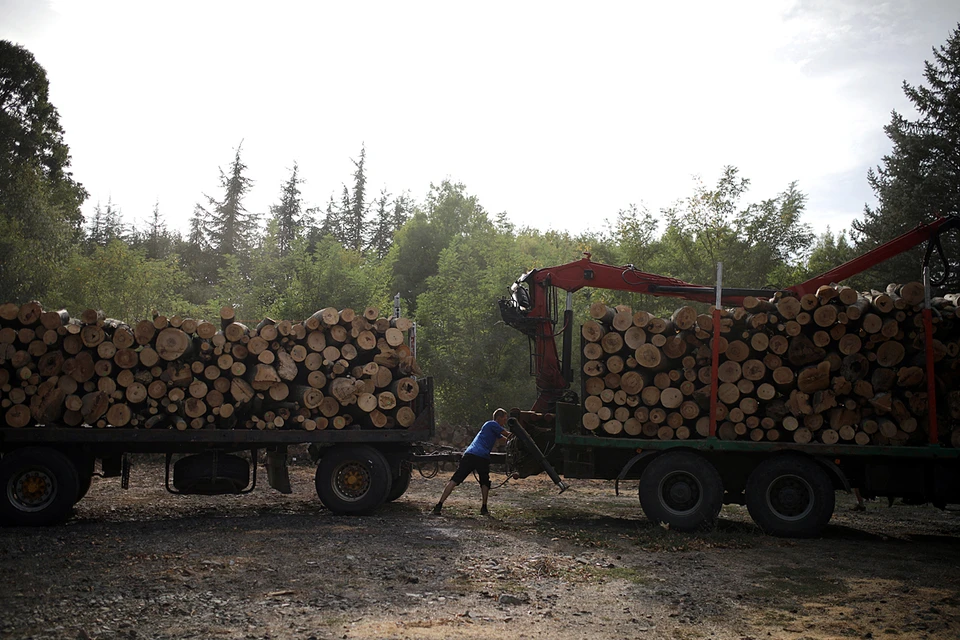 Europe can go bald very quickly
A photo: REUTERS
Here the other day, German Foreign Minister Annalena Burbock, speaking on TV, cited historical experience from some kind of parallel universe and overshadowed the geographical research of ex-colleague from Great Britain Liz Truss, who recently lost the highest government post in the United Kingdom.
– We must carefully analyze the various methods of waging this war. Because this is not a war with tanks alone, as it was in the 19th century, – she said and summarized. – This is a hybrid war!
What caused a stormy and prolonged applause outside the television screens. As they say, sometimes it is better to remain silent and give the impression of a full fool than to speak up and dispel all doubts about it. Napoleon's armored divisions and Kutuzov's tank armadas flinched at these words.
She could simply talk about the future of the 19th century, which awaits Europe in the coming winter in the entire everyday sphere of life of the population. Except, of course, the army and military equipment. When "tanks rumbled on the field", and in the houses there was a smooth transition from gas boilers to individual heating systems such as "stove". And let no one be deceived by information about the complete filling of gas storage facilities in some European countries. After all, it's not enough just to find gas, consumers also need to buy it, and at current tariffs, there are fewer and fewer people who want to do this every day. Understanding this, the governments of some EU countries have already begun not only to weaken environmental laws, but also to encourage the population to harvest firewood.
In Slovakia, poachers went into the forests. No, not to hunt for living creatures, but to cut wood and prepare firewood.
Hungary lifted the ban on deforestation.
In Poland, almost everywhere trees are cut down for firewood.
Estonia has eased restrictions on logging.
Romania, in an attempt to limit deforestation, introduced a "price ceiling" for firewood.
A site for the purchase of firewood was launched in Ukraine, but it is almost impossible to buy the necessary fuel on it. People are rushing to cut down the Carpathians, which have already suffered. They tried to launch a similar site in Moldova, but the first pancake came out lumpy.
In the countries of Central Europe, some citizens, especially concerned about the heating season, went to the gardens with axes.
Latvia allowed to cut down young trees.
Europe can go bald very quickly. By the way, there have already been precedents for baldness in cities quite recently. Tbilisi was a much greener city until, during the reform period of the 90s, trees in the capital of warm Georgia were cut down for firewood. And for Europe, this is quite an achievable result.
As far as Latvia is concerned, here this economic wood-gathering activity has taken on places completely bizarre forms.
Latvian State Roads complained that people in the country have begun cutting down wooden benches at bus stops. Just like that, in one night, unknown people cut down 69 beams from wooden benches for a total of 1157 euros. And these are not some young vandals with "torn off heads" engaged in such a trade, but quite economic local residents. Because the benches were cut down for firewood. It is, if you think about how long it takes to wait for this bus. You can also stand. And if we take into account that the population is catastrophically smaller every month, then there will be enough bench supports for those who are waiting to sit on. And firewood in the household will come in handy.
On the other hand, make shops out of metal or stone, because well-wishers will still hand them over to either non-ferrous and ferrous scrap metal collection points, or to specialized workshops. With a tree somehow more familiar.
And environmentalists can be satisfied in this case. "Lumberjacks" do not kill living trees, but use already dead ones, killed before them.
So, about the 19th century, not everything is so simple. Even in Annalena Burbock's version. Even if there were no tanks in our history. But who knows, maybe the science fiction writers were right in their tricks with the space-time continuum. And to replace thermal power plants, hydroelectric power plants and thermal power plants in the EU countries, another "iron horse" will come, ugh, a potbelly stove.