News
EU wants to agree on limiting Russian oil prices in a few weeks – Bloomberg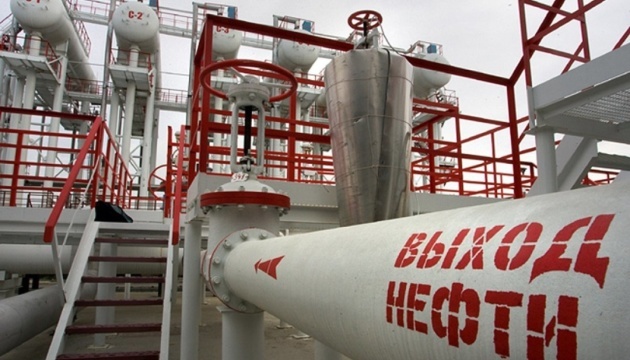 EU member states want to achieve a cap on Russian oil prices within a few weeks.
It is reported by Ukrinform with reference to Bloomberg.
The push gained momentum after Russian President Putin announced a "partial mobilization" of troops in the wake of Russia's escalating war in Ukraine, and is likely to be included in a new sanctions package the European Commission will propose, the sources say. The cap would equalize the EU with US efforts to keep crude oil prices from skyrocketing and hurt Moscow's revenues.
As noted by the interlocutors of the agency, despite new efforts on the part of the European Commission and some Member States, the plan faces many obstacles and a positive result is not taken for granted. It is noted that decisions on sanctions require unanimity and are especially difficult in this situation, since each EU member has its own energy needs.
Representatives of EU member states will meet with the European Commission over the weekend to discuss new sanctionswhich, in addition to restricting oil supplies, may contain additional restrictive measures against individuals and sectors, such as technology and luxury goods.
According to the interlocutors, many details have yet to be agreed upon, in particular, at what price to set the limit. It also remains unclear how such a limit would apply alongside the EU embargo on Russian oil and the ban on services needed for delivery agreed earlier this year. If anything, there is a certain degree of urgency as the price cap must be passed before the EU measures come into effect on December 5th.
Representatives of national governments in Brussels will seek to reach a preliminary agreement on price caps ahead of an informal meeting of EU leaders in Prague on 6 October. But one of the biggest question marks will be Hungary.
It remains unclear how effective the price cap regime will be, especially given that some of the largest buyers of Russian oil, including China and India, have not agreed to join it. Even if many buyers don't formally join the coalition, US officials say the price cap could still work, as they can still use the system as leverage in negotiations with Moscow.
According to Bloomberg, passing the restriction would require member states to set aside national interests in favor of European solidarity. EU countries that have received exemptions for oil coming through their pipelines will want to keep them safe, while countries importing oil by sea may try to link price caps to the current total embargo on sea shipments to level the playing field.