News
Efremov with his son, Starshenbaum in mini and Samburskaya with a slit from the hip: The stars came to the premiere of the film "Sisters"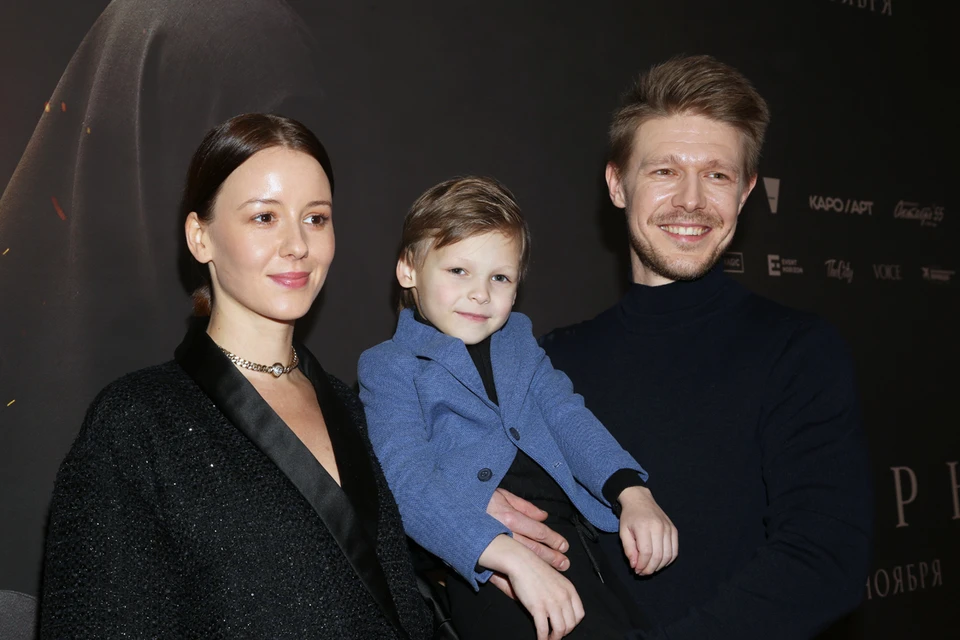 Nikita Efremov and Irina Starshenbaum.
A photo: Boris KUDRYAVOV
The premiere of the mystical thriller "Sisters" took place in Moscow last night. The domestic horror film was directed by Ivan Petukhov, starring Irina Starshenbaum and Nikita Efremov. Stars of cinema and television came to the premiere in the capital's cinema "KARO 11 October": actresses Nastasya Samburskaya, Irina Bezrukova, Anna Banshchikova, Nikita Volokov and other artists.
Nikita Efremov and Irina Starshenbaum play spouses in the film. At first glance, they are doing well: Anya and Andrey are married and have a little son. She bakes custom-made cakes at home and sells them through social networks, he has a highly paid job. Andrei provides for his family well and seems to be a loving husband. But in fact, Anya has long been suffering from the hidden aggression of her husband, who beats her. A desperate woman is looking for a way to get rid of the offender, and as a result, dark mystical forces come to her aid.

Efremov, like a real loving father, held his cine son in his arms.
A photo: Boris KUDRYAVOV
As in the film, Nikita and Irina posed for photographers together at the premiere. Efremov, like a real loving father, held his cine son in his arms. By the way, in real life, the 34-year-old actor has not yet experienced the happiness of fatherhood, although he was already married. In 2014, Nikita married actress Yana Gladkikh, but a year after the wedding, the couple broke up. Since then, the eldest son of Mikhail Efremov has been in no hurry to tie the knot. Nikita was in a relationship with actress and TV presenter Maria Ivakova for more than two years, but the couple broke up last year.

Nastasya Samburskaya.
A photo: Boris KUDRYAVOV
Irina Starshenbaum chose a short black dress-jacket for the premiere. The actress's hair was gathered into a laconic ponytail. The image was complemented by an elegant necklace and black shoes.
Nastasya Samburskaya on the red carpet boasted a spectacular cut from the thigh. The actress dressed up in a dress with a bold slit on the skirt, which allowed her to demonstrate her slender leg. Nastasya held a tiny wine-colored velvet bag in her hands, the artist made up her lips with lipstick of the same color.

Irina Bezrukova.
A photo: Boris KUDRYAVOV
At the premiere, Nikita Efremov said that the role in "Sisters" allowed him to take a fresh look at himself. According to the actor, he does not justify his hero, but he perfectly understands why he became like that. Every person has both good and bad. And it depends only on him which side – light or dark – will outweigh in the end.