News
Easy charity: how social entrepreneurs in Russia are helped to occupy the shelves in stores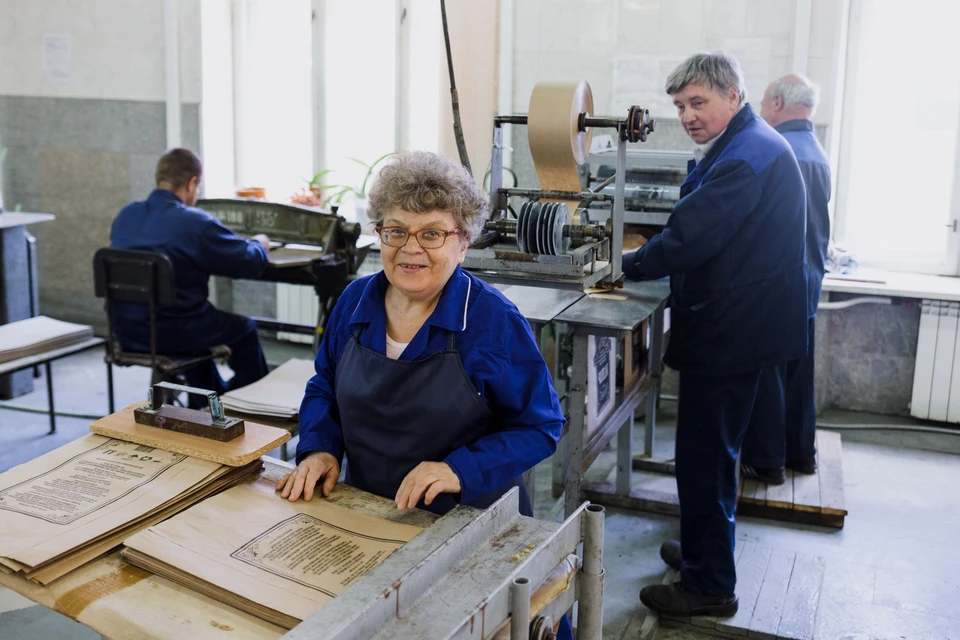 Photo from the archive of Our Future Foundation
In Russia, the institution of social entrepreneurship is being developed (see "Help"). To help businesses find markets, the Our Future Foundation founded the More Than a Purchase (BCP) project. Through it, companies can supply goods to large retail chains.
If you yourself or someone you know is engaged in the production of goods for the general consumer, then, of course, you know: it is very difficult to get on the shelves of a supermarket or in public catering. The strictest regulations, requirements for packaging and shipment. Large enterprises have the resources to break into the network, and business ventures are booked to get there.
However, "More than a Purchase" were able to agree. Now retail racks for social entrepreneurs' goods are provided by LUKOIL and EKA gas stations, Tvoi Dom, O'Key hypermarkets, and the Wildberries marketplace. This is more than 2,000 outlets in 56 regions of the country.
PRODUCING SYRUPS, GLOVES AND TOYS
The project has been running since 2014. On January 28, 2014, the first CP counters were opened at LUKOIL filling stations. Its founders have become a kind of business mentors for social entrepreneurs.

Photo from the archive of Our Future Foundation
– In order for a product to be in demand by the market, it must meet the expectations of the client and category chain management. We strive to improve the quality of our products, create product design and sales packaging for free, provide advice on labeling, take care of logistics and calculate pricing, – say employees "More than a purchase".
The project team managed to cooperate with 132 social enterprises. Basically, they employ people with disabilities and socially vulnerable citizens. The companies produce souvenirs, textiles, soft toys, fragrances, cafe and picnic products, syrups for coffee and cocktails, and personal protective equipment.

Photo from the archive of Our Future Foundation
For example, the Kaluga company "Signal", which employs more than 20 employees (about 50% of the total number of employees) – visually impaired, bought and sold 340,000 pairs of gloves in a year and a half. Thanks to the project, their production increased by 40% and the number of jobs increased. Gloves are used by gas station employees, and they are also sold in stores at gas stations.

Photo from the archive of Our Future Foundation
Over 2.5 years, more than 250 thousand craft bags for charcoal were bought from the branch of the All-Russian Society of the Blind, in which 800 tons of coal were packaged and sold. Now every third bag at the enterprise is made for the "More than a purchase" project.
NEW WORKPLACES
In order to pay salaries regularly, the business must be loaded with orders. This is what the project is striving for. The team has formed sustainable sales channels for social enterprise products. When there is demand from the buyer, it becomes necessary to expand production, to hire new employees. In turn, people from socially unprotected categories begin to socialize and undergo labor rehabilitation.

Photo from the archive of Our Future Foundation
The project works both ways. The mass buyer gets acquainted with the concept of "social entrepreneurship" and gets the opportunity for easy charity. I bought the goods you needed (they don't produce trinkets and illiquid goods, but what is in demand) at a market price – I supported a good undertaking with a ruble.
ON A NOTE
You can learn more about the products and the project on the website. nepokupka.ru. The team also leads the VKontakte group. "More than a purchase".
HELP "KP"
Since 2019, a register of social entrepreneurs has been maintained in Russia. This is a list of individual entrepreneurs and legal entities that meet certain criteria. Such a business, unlike the "classical" one, is aimed not only at making a profit, but also at achieving socially useful goals that contribute to solving social problems of citizens and society. Enterprises employ socially unprotected categories, including the disabled, pensioners, are engaged in rehabilitation, produce medical equipment, and also carry out activities aimed at achieving socially useful goals and contributing to the solution of social problems. For example, this is the provision of pedagogical and social services, the organization of recreation and recreation for children, the field of preschool education, the training of employees and volunteers of socially oriented NGOs, cultural and educational and other activities.