News
Doctors working in the occupied territories receive a salary – Ministry of Health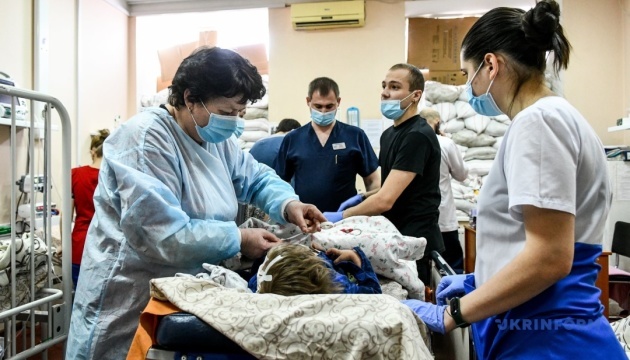 Medical workers working in the temporarily occupied territories continue to receive Ukrainian wages.
Deputy Minister of Health Oleksiy Yaremenko said this, Ukrinform reports. Ministry of Health.
"Even under temporary occupation, our hospitals continue to operate. With the outbreak of full-scale war, we have changed the approach to funding such hospitals. Medical institutions operating in the occupation are monthly transferred 1/12 of the annual funding. After the de-occupation of the Kharkiv region, we saw that this approach worked very effectively, because even during the occupation, medical institutions had funds to pay salaries to medical workers," Yaremenko said.
He also added that since the beginning of the year, the average salary of a doctor in Ukraine has increased by 30% and is more than UAH 24,000. The salary of a nurse has increased to over UAH 16,000.
At the same time, medical institutions that cannot ensure the payment of basic salaries to doctors and nurses at their own expense receive a package of additional funding from the National Health Service of Ukraine.
He added that the situation with medical care in the territories temporarily occupied by Russia remains difficult. For more than six months, the enemy has been blocking humanitarian convoys with critically important medicines and medicines. The Ministry of Health systematically appeals to international humanitarian organizations with a request to unblock humanitarian corridors and give them the opportunity to deliver vital medicines to these territories.
As Ukrinform reported, in early September, the Ministry of Health reported that since February 24, the Russians had destroyed 127 and damaged 826 medical institutions in Ukraine.