News
Do not think that Europe will freeze, suffer and understand everything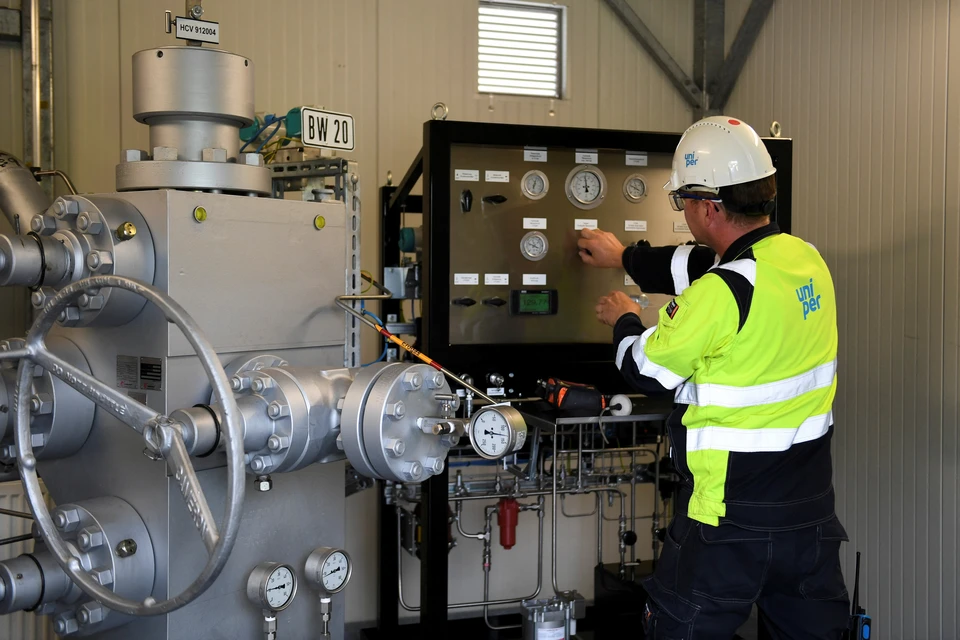 A worker at a gas storage facility in Kraiburg, Germany, is busy checking equipment.
A photo: REUTERS
Sanctions story – I saw here that Bloomberg estimated the future European damage at almost 200 billion – this, of course, is a classic self-poisoning of societies and states by their own ideology and propaganda.
Something similar happened in the Soviet Union: then it was clear to everyone that the country was poor, the country was gray and meager, that the country needed to be fed, clothed, entertained, and bitter remarks about this roam the pages of bossy memoirs and diaries – but for to rectify the situation, it was necessary to make a mental and strong-willed effort, to take, and even step aside from the meaningless communist abracadabra (as the Chinese did later) – that is, to allow trading, owning at least a little something, earn money, attract foreigners, etc.
But the communist abracadabra was much more real than life, and everyone knows how it ended.
Exactly the same is happening with Europe.
European Commission President Ursula von der Leyen at the EU conference on gas savings.
A photo: REUTERS
There are three simple ideas that once and for some reason arose in history, but have long been dead and poisoned.
"The struggle for freedom and democracy against tyranny", "the struggle of national minorities against a bad empire", "the struggle against bad and dangerous Russia with the help of its neighbors".
And no matter how much sense there is in all this here and now, the principle applies: it is necessary, because it is necessary. Dig a ditch from the fence until lunchtime. The political officer says that Russia is a threat, so it is a threat.
By the way, I'm not inclined to believe those of our cheers-forward-victorious authors who constantly promise on TV – and everywhere – that Europe will freeze, that it will suffer, lose tourists, lose Russian billions, and then it will understand something, and then – finally! – renounce the insane and senseless support of the "hetmans-guards" at any cost, and, therefore, offer us some reasonable agreements in the style of old Kissinger, and then everyone will be happy.
Alas, it won't.
Whoever started banging his head against the wall will stubbornly continue to do so until the sudden cessation of the existence of the head or wall.
And the wall is now us.
And therefore we don't have to wait for any magical insights, we don't have to wait for the lifting of sanctions, but we just need to take care that our wall is not made of cardboard, as happened with us before.
And the European head has nothing to explain.