News
Dmitry Khubezov – interview on the way to Donbass: I'm going to the front to help our guys survive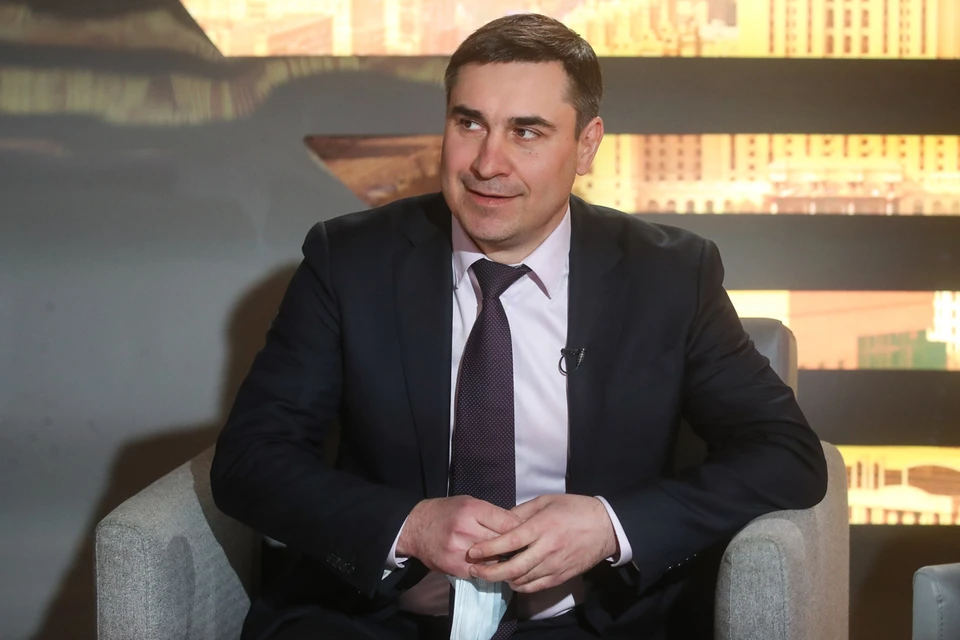 Dmitry Khubezov decided to voluntarily go to the front. Photo: Sergey Fadeichev / TASS
The fact that the head of the State Duma Committee on Health Protection, a brilliant surgeon Dmitry Khubezov decided to voluntarily go to the front, became known about a week ago.
The media is reporting this as a sensation. And I managed to get through to the volunteer deputy only when he was already on his way to Donbass…
… – Dmitry Anatolyevich, I saw the stories, they are very short, on TV. And I – as a journalist (and I have been working at Komsomolskaya Pravda for 29 years) was very impressed by your act. During the day I called you, you are still driving, going to the front.
– I'm still driving.
– And you said: "I don't need PR." And what does the deputy, the chairman of the State Duma committee on health protection, need, why are you going there, to the front, to the Donbass, as I understand it?
– Well, as a deputy, I don't need anything, but as a person, a citizen… And such a strange question.
– Sorry.
– Everything is obvious here. There, the guys who are standing, in fact, are our children, and in some areas their opponent is several times superior. We not only have to help them, but we have to help as quickly as possible.
Therefore, we are going.
– And why did you decide to use your transport, your car? You do not have an infantry fighting vehicle, as I understand it.
– Well, it's faster. We will reach the point, there they will "intercept" me. What questions?
– Tell me, please, what kind of car do you have? Will we name the brand or is it optional?
Mark doesn't need to. Normal car, SUV.
– Did you take any equipment with you or will they give you there?
Yes, I took it with me.
Why did I ask such a question? After all, you are a surgeon, a physician, a politician who raises our health care. And now what kind of equipment do you carry with you, and what are you going to do at the front?
– I'm going to save our guys, the wounded, also – on the medical side. Equipment – part of the "consumables" (medical consumables – bandages, masks, gloves, wipes, needles, tweezers, etc., etc.) took, part of the medicines. Well, he also grabbed a bulletproof vest.
– Is it not the first time you carry a bulletproof vest with you? You've been there before too.
– I've been there, but with a bulletproof vest – the first time.
– I understand that you gravitate more towards the LPR? Or is this a stupid question too?
– Well, yes.
Are you already waiting there? After all, you were not engaged in military surgery, like Dr. Pirogov, but you have the Pirogov medal, as far as I know.
– Order of Pirogov.
– It's for covid. It was in the Ryazan region that you fought, and not only?
– There is some experience. What are the questions here? Surgery is, I think, my vocation, the work of my whole life.
– You have 150 scientific papers, you have already worked out, laid some foundations in your committee – a very serious one. Didn't you feel sorry for leaving us? We have a difficult situation with both covid and flu. Or do you think you will be more needed there?
– Nu, here what questions? There is a moment when everyone decides for himself. Someone drops everything and goes there, and someone goes abroad.
– I understand. We won't name names.
– Now what questions can be? Now the country is the most difficult, the most difficult situation. Why ask such questions?
– Forgive me!
– No need to ask questions that I, in fact, intuitively can only answer.
– No, you answered all my questions with your act. How long are you going to be at the front?
– I do not know yet.
– Tell me, how did your relatives let you go?
– Fine. All with understanding.
– Your family did not dissuade you?
– Not. Well, they, firstly, understand that it is meaningless. Such decisions are not made spontaneously.
– Speaker Volodin proudly spoke about you, in my opinion, on TV.
– Yes, the support is huge, and from Vyacheslav Viktorovich, and from all colleagues.
– I know that you don't like the media very much, you prefer to work more, rather than "PR", as you told me in the afternoon. What kind of help do you expect from us press workers? We always have Sasha Kots, Dima Steshin there. What kind of help are you, a military doctor… By the way, my favorite book as a child was The Miraculous Doctor, about military surgery. What help do you expect from us?
– Complex issue.
Well, it's also wrong to say that I don't like the media. I love the media very much.
But there are things that, let's say, are shown for such public coverage, but there are more personal, intimate ones. Now I have a very personal…
– Is it difficult for you to communicate with me while driving?
– … Well, the road is not very good. And if there are some public things, I am always open, without any problems, and communicated with the media. In general, there are just fundamentally different moments.
– I understand that now the road is difficult, it is night, and a Komsomolskaya Pravda journalist is calling here. I will ask you the last question, Dmitry Anatolyevich. What's your prediction for what's next? We talk about it all day long. Today the President signed 4 laws, you know, which you adopted in the State Duma. What is your forecast, what will happen next on the fronts, where are you going?
– Well, this is definitely not a question for me.
If everyone does everything he can do, everything will be fine with us. But for now, we just need to persevere.
– Okay, I won't bother you anymore. Thank you very much. Sorry. And I hope to keep in touch later. And – take care of yourself! Please…
READ ALSO
Leonid Slutsky: Russia has never left the Russian world without help, without support
Leader of the Liberal Democratic Party, head of the State Duma Committee on International Affairs, chairman of the Russian Peace Fund – with KP.RU political observer Alexander Gamov (more)
Gennady Onishchenko, Hero of Labor of the DPR: Vladimir Putin's address is addressed not only to Russia, but to the whole world
Academician of the Russian Academy of Sciences, Chairman of the Community of Donbass in Moscow – with KP.RU political observer Alexander Gamov (more)