News
Dmitry Khrustalev now works in the Evening Urgant studio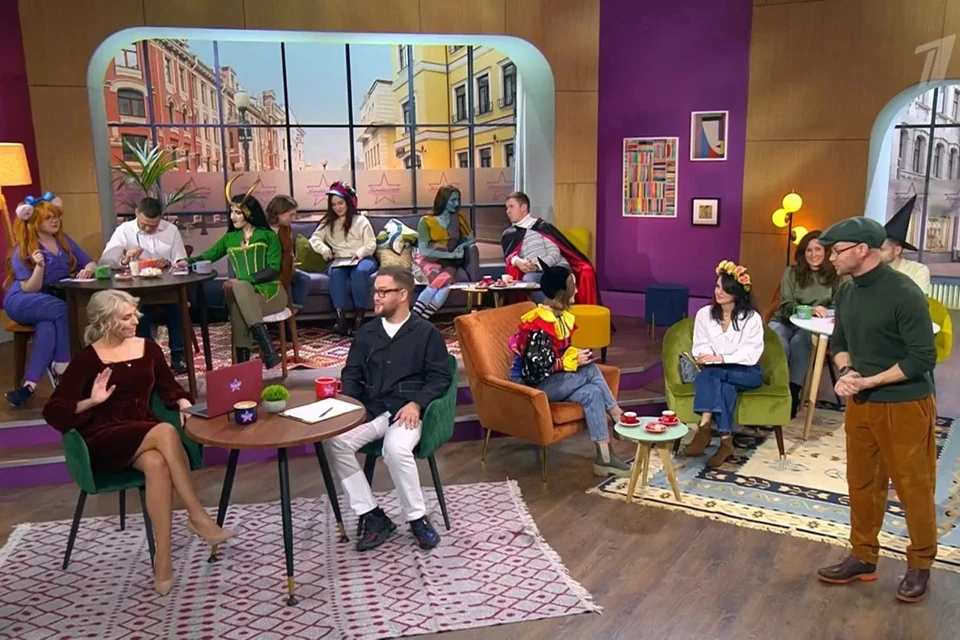 Back in the spring, a photograph of a certain pile of iron in the Ostankino pavilion went viral in the telegram channels dedicated to TV. This is how the news about the closing of the show was illustrated "Evening Urgant" – allegedly the scenery was even dismantled. Officially, Channel One did not confirm or even denied such an interpretation of events.

And now attentive viewers have discovered a suspicious resemblance between the studio of the lottery advertising show "Dreamtallion", which is hosted by Dmitry Khrustalev, and the configuration of the studio "VU". The same arches and two steps along which the guests of the program climbed onto the couch to the host.

Fans of "Evening Urgant" decided that now it was in this way that Khrustalev "hooked up" Urgant's former colleague, and conducted a whole investigation on social networks to determine who occupied the room where the loud and effervescent laughter of Ivan and his guests used to be heard. The secret of the Third Studio turned out to be not so big. The company that installed the coffee machine in the interior of the Dreamallion show confirmed that the shooting is taking place in the former studio of Evening Urgant. "Yes, she is the best," they answered a direct question from subscribers in the public.

And when in "Dreamtallion" came Alina Zagitova, she recorded the video from the room "VU"in which the presenter with the stars designed eyeliners for the new issue under the motto "We are working, guys!".

A photo: Personal page of the hero of the publication in the social network
Perhaps all this is a chain of random coincidences, but there are too many of them and too similar to the truth.
However, there is positive news about Urgant himself. He did not leave the country and, contrary to the information of the journalist Roman Super *, who assured that VU was closed, he extended the contract with Channel One together with his colleagues. About it informed media manager Evgeny Gutsal, who is engaged in video production and is responsible for working with bloggers at Zen.
"There are no reasons to return the format yet, but the fact that the program was closed is not true," Gutsal wrote in a telegram. – The whole team is in the office, works, receives a salary, moreover, they have recently re-signed contracts with everyone.

In addition, Gutsal said that Ivan Urgant is preparing a special New Year's edition of the program for the New Year. Whether it will be a special version of "Evening Urgant" or the audience's favorite musical cover show "Ciao!", is still unknown.
* recognized by the Ministry of Justice of the Russian Federation as a foreign agent