News
"Discounts for a power of attorney": mobilized people were provided with benefits for notary services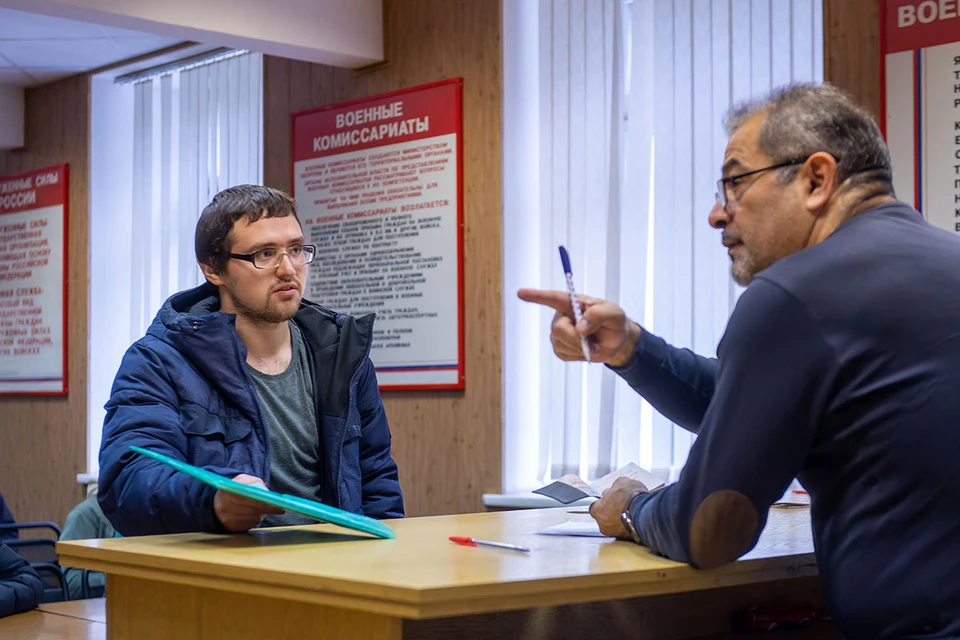 Benefits for mobilized Russians for notarial services were provided by the Federal Notary Chamber
A photo: Mikhail FROLOV
Federal Notary Chamber (FNP) exempted those who were drafted into the ranks of the Armed Forces on mobilization from September 21 from paying for their services in issuing powers of attorney (regular rates are from 1,000 to 2,000 rubles) and issuing consents to legal representatives of minors (from 1,000 rubles).
In addition, all those called up for military service on mobilization will be able to apply to a notary public out of turn. By the way, it's relevant. There are enough people in the waiting rooms. But we will return to this later. Plus, notary offices on duty will be opened throughout the country, which will receive citizens on weekends as well.
I decided to check what is happening at the notaries now and whether the mobilized people are let through without a queue. And then after all, in some telegram-publics there is already panic. They write that the mobilized citizens rush to the notaries, like fighters to firing positions. It is reported that in other notary offices in Moscow, the queues are even longer than in the military registration and enlistment offices. Moreover, among those waiting there are many who will go to Donbass, and those who plan to leave the country in the near future so as not to fall under partial mobilization. Notaries, in turn, are rumored to be in a hurry to raise prices in order to capitalize on the right moment.
At the notary on the street. Upper Maslovka in Moscow silence. Reception is by appointment only, so there are two people in the reception, and they are already filling out the documents. A man came on inheritance matters, a woman urgently draws up a power of attorney for her husband, because she goes to the hospital, and a deal on an apartment is on her nose.
There is a hustle and bustle on Planet Street. There were 5 people in front of me, and the same number ran after me in 10 minutes. But not a single one of them was mobilized. Who certifies the passport, who draws up the contract, who agrees to conclude a deal. When it was my turn, I asked the notary's assistant if those mobilized out of turn can get to you and if there are any discounts for them. I get negative answers to both questions.
"We haven't received any orders for benefits yet," the assistant said. – All citizens, including those mobilized, are received in turn. We haven't had one yet, by the way.
And yet two notary offices are not an indicator. I called a few from home – there are no queues from the mobilized anywhere. And information on benefits is just beginning to be addressed to offices. On Beringovy proezd in Sviblovo, for example, they are already ready to provide mobilized people with a discount for issuing a general power of attorney. Instead of 2000 rubles, it will cost 500 rubles, but for this you need to present the summons as a supporting document.
– The cost of a notarial act is formed from two parts, – explained KP.RU in the Federal Notary Chamber. – Notarial tariff and the cost of services of a legal and technical nature. For example, a power of attorney costs 1200 rubles, of which 200 rubles is the tariff. The benefit is valid only for services of a legal and technical nature. They are provided at the expense of the notaries themselves, so they can be given a privilege. And the tariff is not allowed. As for the incomplete awareness of offices, this is a transitional period. The mailing is underway and soon everyone will be in the know. If in any notary's office discounts are not provided to the mobilized, then you need to call the Federal Notary Chamber.