News
Died Franco Dragone, circus and theater legend, creator of Philip Kirkorov's show "I"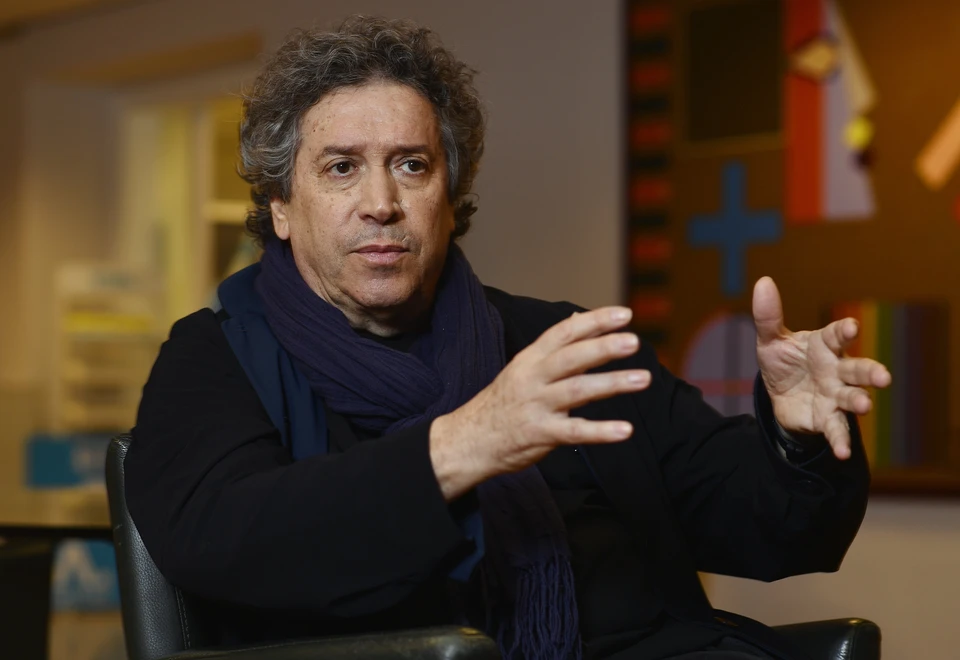 Died Franco Dragone, circus and theater legend, creator of Philip Kirkorov's show "I"
A photo: GLOBAL LOOK PRESS
Franco Dragone was born in 1952 in southern Italy. It was difficult to live there at that time, and whole families left for the north in search of a better life. In the late 50s, the Franco family reached as far as Belgium, where the boy's father began to work in coal mines. At that moment, it was difficult to imagine that a child from a mining family would become a circus legend, but, fortunately, Franco's father noticed early and encouraged his son's artistic inclinations. Young Dragone received a good education, and then with all his passion he devoted himself to the theater.
However, even here it was still far from circus performances and magnificent shows: in his youth, Dragone was fond of more serious things. His early productions featured real homeless people, immigrants, drug addicts, the unemployed: it was called "theatre without actors." Severe realism, coupled with a fascination with the work of major theater theorists like Antonin Artaud. Then he began to teach: he taught his students a special body language that can express much more than words on stage. And then, in the 80s, he ended up in Quebec (as he himself said, "chasing one beautiful girl"). And there he met the guys from the newly created troupe Cirque du Soleil, who offered him to cooperate.
Today these guys, Guy Laliberte and Gilles St. Croix, are among the richest people in Canada. And their "Cirque du Soleil" "Circus of the Sun" gave a million mind-blowing performances around the world. And many performances were staged by Dragone – in fact, from 1985 to 1998, he was actually the main director at Cirque du Soleil. His shows – "Nouvelle Experience", "Saltimbanco", "Mystere", "Quidam", "Oh", "La Nouba", "Alegria" – led critics to compare him with Salvador Dali and Federico Fellini (although he himself said, that he had much more sources of inspiration – "I travel a lot, and I am familiar with the work of many artists").
In 2000, Dragone parted ways with the Cirque du Soleil and founded his own troupe. The halls of Las Vegas became ideal venues for him. The Celine Dion show "A New Day …", which he directed there, became a real sensation, and, as critics wrote, "changed Las Vegas forever": it ran for four years and became the most profitable in the history of the city (revenue amounted to $ 385 million ). The water show "Le Reve" ("Dream"), which required more than three million liters of water for each show, also turned out to be a huge success.
Dragone never intended to confine himself to the circus (and said he broke up with Cirque du Soleil because he was tired of trampoline acrobats). He was not going to be limited to Las Vegas either. In 2008, for example, he simultaneously staged an experimental production of Othello in the Belgian city of Mons and released a musical based on Bizet's Carmen in San Diego. He worked in Macau, then in Medellin, then in Abu Dhabi, then in Paris, then in Wuhan, then in Vienna, then in Quebec. Russian viewers will probably associate Dragone with the show in the first place. Philip Kirkorov "I", which premiered in 2016. And it could have taken place much earlier – but Kirkorov had to wait for the opportunity to work with Dragone for about ten years. It's just that for all these years the director's schedule was scheduled almost by weeks.
Dragone was still full of plans, but alas: on September 30, 2022, in Cairo, where he was on business, he had a heart attack. He was 69 years old.