News
Deliveries of weapons to Ukraine from America: will the US provide air defense systems and ATACMS, why did they refuse Kyiv, what is happening now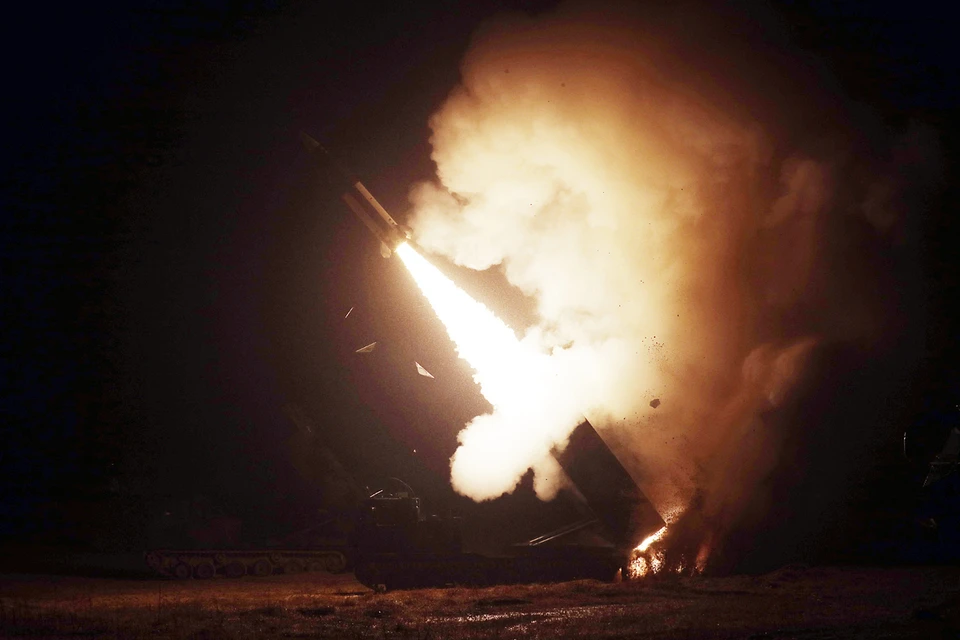 If the Ukrainian military receives ATACMS with a firing range of up to 300 kilometers, then Kyiv will be able to strike at the territory of Russia
A photo: EAST NEWS
Ukraine begging again at USA air defense systems and tactical ballistic missiles ATACMS.
Zelensky is doing this especially zealously now, when, after a sabotage attack on the Crimean bridge, Kyiv received a very serious "response" from Russia in the form of missile strikes on critical infrastructure.
As for ATACMS, the first time the President of Ukraine asked for them back in September, but the White House and the Pentagon he was denied. Rejected in Congress. Why?
"The reason we don't provide them with these weapons is because we don't agree with strikes against Crimea," he told The Wall Street Journal at the time. one of the congressmen. In Washington, there were also such justifications for the refusal: the supply of weapons with a long range of destruction could further aggravate relations with Russia.
And if the Ukrainian military receives ATACMS with a firing range of up to 300 kilometers, then Kyiv will be able to strike at the territory of the Russian Federation (now the Ukrainians have weapons with a firing range of no more than 78 kilometers).
And the other day the chief parliamentarian of Ukraine Ruslan Stefanchuk sent letters to the leadership of Congress and personally to US President Biden asking his administration to "get rid of its restraint and provide longer-range ATACMS missile systems that can hit Russian targets at a distance of 200 miles." But that's not all. Zelenskiy said after a recent phone call with Joe Biden that getting air defense was his No. 1 priority.
And why so? First of all, because during the special operation the Russian army severely "chopped" the Ukrainian air defense and military aviation of Kyiv. In addition, in recent months, the armed forces of Ukraine have moved the remaining means of their air defense from cities closer to the front in order to engage in a "counteroffensive." This allowed our Caliber to successfully cover the designated Ukrainian targets during a massive attack.
Another reason is the massive use by the Russians of Geran-2 strike drones (of Iranian origin, we have already established their production at home). The same Stefanchuk said in his letter to Congress that "these drones are wreaking havoc on Ukrainian positions."
The US publication Politico notes that for this reason, Ukrainian officials are paying more attention to requesting air defense equipment from the West. And they motivate this, in particular, by the fact that "ground air defense systems NASAMS are critical to protecting critical civilian and military infrastructure from Russian cruise missiles."
Meanwhile, in the US political and military leaders, there are already serious talks about providing Kyiv with ATACMS missiles or NASAMS air defense systems, but also F-15 and F-16 fighters, and Patriot air defense systems.
All this is a very serious weapon that requires deep professional skills. Even for a few months they can not be purchased. That is why the Americans attached their experienced officers and sergeants to each crew of their M-777 howitzers and HIMARS multiple rocket launchers delivered to Ukraine. And then what can we say about the F-16 or the Patriot? On the territory of the United States, Ukrainian specialists have been trained for these types of military equipment for a long time. Although it is absolutely impossible to exclude that the American specialists themselves will "steer" the "Ukrainian" air defense.
So far, Washington has not responded to Kyiv's new requests.
But that's for now. And there is no guarantee that the ban on the supply of American weapons to Ukraine will never be lifted. Which, of course, will affect the nature of hostilities. I'm not talking about the "further aggravation of relations between Russia and the United States," although where else to "aggravate"?