News
Deferment from mobilization in Russia in 2022 – who will be given the right to deferment, list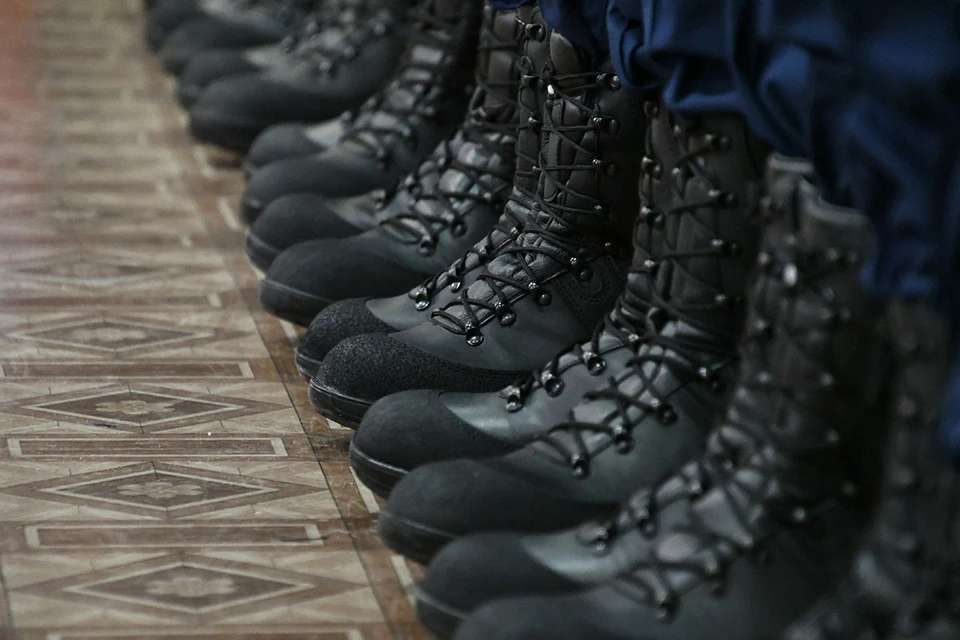 Business asks for a delay in the mobilization of plant directors and important specialists in Russia
A photo: Alexey BULATOV
Commissioner for Entrepreneurs' Rights under the President Boris Titov and the Russian Union of Industrialists and Entrepreneurs are asking the government to delay the mobilization of key workers in industrial enterprises important to the country.
As stated in an appeal to Prime Minister Mikhail Mishustin Boris Titov, the Ombudsman receives information that in some regions directors of enterprises and chief technical specialists are being mobilized.
-Distracting a key specialist of an industrial enterprise from his direct duties can cause no less damage to the economy than this or that external sanction entails. I believe that it is necessary, without delay, to weigh whether it is really necessary to call on plant directors, chief engineers, and so on, – Boris Titov believes.
In turn, the Russian Union of Industrialists and Entrepreneurs called on the government to give the right to deferment for key personnel of "technological industries with a high level of requirements for the qualifications of workers," because it is not so easy to quickly find new ones with the same skill level.
As follows from the official announcement on RSSP websitewe are talking about key personnel "from among the employees of companies with continuous production, strategically important companies, backbone organizations of the Russian economy, hazardous production facilities and critical infrastructure facilities, including organizations that are part of a single production chain with organizations of the military-industrial complex and provide raw materials , industrial and technological safety of these enterprises".
The RSSP also warns that it is risky to call on the owners and managers of companies, especially when it comes to small and medium-sized businesses. This is fraught with the shutdown of such enterprises and the disruption of contracts – due to the fact that the mobilized head of the company could not properly transfer business to someone and resolve legal issues.
As experts explained to KP, behind this lies, in particular, such a conflict. Although employees of enterprises in the military-industrial complex are entitled to reservations, these enterprises also have suppliers and subcontractors who are not formally part of the defense industry. Among these suppliers are many small and medium-sized enterprises. And the mobilization of a person who is the owner and general director of a small enterprise in one person, in fact, means that there is no one else to demand the fulfillment of the contract from. And there is no one to ask for his breakdown either.
The appeals of the Ombudsman and the RSSP followed the fact that almost a line of industries lined up in the government that ask for deferrals for a number of their employees, otherwise they threaten to stop production, construction, flights, disrupt harvesting and increase prices for vegetables, etc.
And for small and medium-sized businesses, in particular, there is a proposal from Opora Rossii: to set quotas for mobilization from one enterprise, and if the director of the company is called, to provide for a transitional period of at least a few days so that he can transfer cases. Also, for such cases, introduce a simplified procedure for the liquidation of a legal entity and state registration of an individual entrepreneur – if it is generally impossible to continue doing business without a mobilized one. And really, how to do it, if the called entrepreneur is all individual entrepreneurs.
Now, in addition to the defense industry, employees of the information technology, communications and mass communications industry have received the right to defer partial mobilization. But not all – the company must meet a number of requirements (see "Help" KP ").
Here, however, also not without incidents. In particular, with a specialized higher education "according to a diploma". The list of specialties and areas of training prepared by the Ministry of Digital Development, which may give the right to deferment, consists of 195 items. Some telegram channels have already ridiculed him, having found designers and psychologists in the list of specialists important for the country. The explanation gave itself Mintsifry: "IT and communications are evolving at a rapid pace, so many people come to the industry from related specialties." Industry experts confirm that it is. Moreover, a basic education (even if it is a specialized one) received ten years ago already means little in this area – everything changes so quickly in IT and communications that you need to constantly learn.
HELP "KP"
Who is entitled to a deferment
The right to deferment may be obtained by employees with an appropriate higher education and working full-time, according to published Minnumber list:
– accredited IT companies involved in the development, development, implementation, maintenance and operation of IT solutions (software, hardware and software systems) or involved in ensuring the functioning of the information infrastructure;
– communication operators involved in ensuring the stability, security and integrity of the functioning of individual communication facilities, communication facilities and communication lines of the public communication network, as well as data processing centers;
-registered media, radio broadcasters, TV broadcasters included in the list of backbone, involved in the production and distribution of information products.