News
Dangerous for life: Americans massively began to fry meat with pills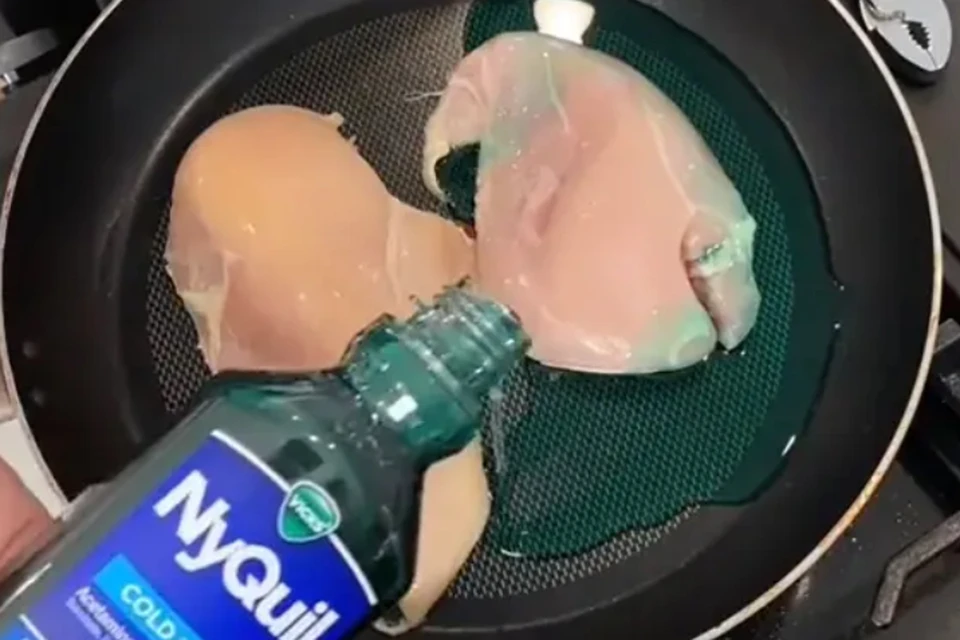 NyQuil is used as a symptomatic remedy for colds and allergies.
Videos of Americans cooking chicken with green gel capsules of headache medicine have caught the attention of US Food and Drug Administration (FDA) officials.
The agency issued a warning explaining that the use of drugs in cooking can be fraught with the most serious consequences, including death, writes New York Post.
Earlier, videos appeared on social networks, in which participants use a large number of tablets when cooking chicken, which gives the meat a greenish or bluish color. According to FDA representatives, due to heat treatment, the capsules lose liquid, and the medicine becomes overly concentrated.
Eating meat prepared with pills can lead to overdose and serious health problems.
NyQuil is used as a symptomatic remedy for colds and allergic diseases, relieves headache and muscle pain, and helps with severe coughs. According to experts, it can harm health already at the stage of cooking.
– It could damage your lungs. And someone could take dangerously large amounts of cough and cold medicine without even realizing it, the FDA warned.
Netizens wondered why the supervisory authority paid attention to the deadly challenge only now, after several months of its existence.