News
Commentary: Will Elon Musk's Twitter become a fake news agency? | Comments from DW Reviewers and Guest Writers | DW
American entrepreneur Elon Musk called the social network Twitter "a digital town square where things vital to humanity are discussed." On this platform, you can say and hear whatever you want. So Musk is well aware of how important a communication tool this platform has become in our time.
Instrumentalization in favor of Musk?
This raises questions: Does Musk realize the full scale of the responsibility that his purchase of Twitter entails? Does he understand that it is not only about profit, as in any private company? Is he going to buy Twitter as a successful businessman to use this platform for his own benefit?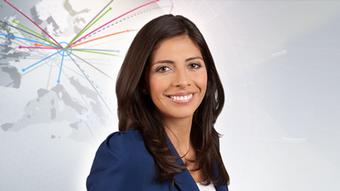 Carolina Chimoy
He had some ideas about this in a number of interviews and on stage at the last TED Talks in early April: according to Musk, Twitter should build its work on the principles of private business. In its current form, the social network, in his opinion, does not serve freedom of speech – a public imperative in a functioning democracy, but messages on this platform are unnecessarily moderated every now and then. But what does "free speech" mean for Musk? Does this mean that anyone can claim what they want – even if the claims are completely untrue?
Musk has stressed several times that he sees no point in denying people access to the platform. Among the most famous personalities whose account has been blocked on Twitter is former US President Donald Trump. He was banned after his supporters stormed the Capitol on January 6, 2021.
Twitter subsequently commented as follows: "After carefully reviewing @realDonaldTrump's latest tweets and the context around them – in particular how they were received and interpreted on Twitter and outside the platform – we have permanently banned the account due to the risk of further incitement to violence."
Musk, "free speech absolutist"
But Musk doesn't need rules. In one of the interviews, he made it clear that under his leadership, Twitter will not be able to block accounts. The world's richest man, worth about $270 billion, wants to make Twitter the "social imperative" of free speech. Everyone should be able to speak up on any issue, says Musk, who calls himself a "free speech absolutist."
A world that is hard to imagine, especially under Musk: the billionaire is known for repeatedly blocking those who criticize him or the companies he owns on his own Twitter account. Journalists who criticize him are also regularly attacked on Musk's Twitter page.
No market belongs to just one person
Perhaps Musk is right when he calls Twitter the digital city square of the 21st century. But there are still some important differences: communication in city squares has never been limited to 280 characters. Personal communication provides much more information than a short text message, accompanied by a maximum of a picture.
And finally, the most important difference: the city square never belongs to one person and is not so susceptible to disinformation. A trend that, in the absence of rules, will lead to even greater polarization (of public consciousness. – Red.).
Posted by Carolina Chimoy, DW Washington Correspondent
The comment expresses the personal opinion of the author. It may not coincide with the opinion of the Russian editorial board and Deutsche Welle generally.
See also: