News
Chronic fatigue and apathy? Maybe it's from a lack of vitamins.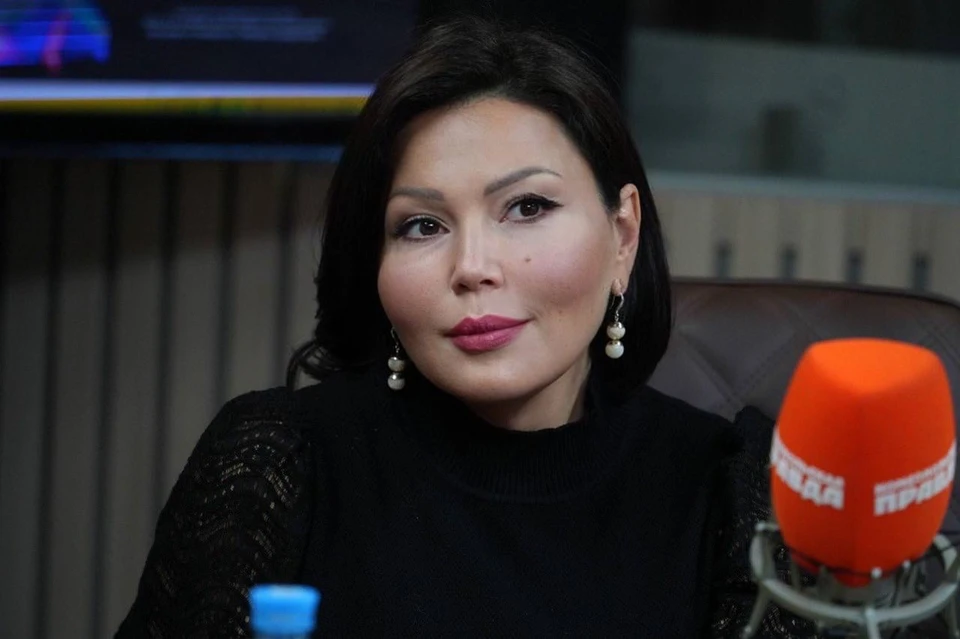 Ekaterina Golovkova, official representative of Rospotrebnadzor, deputy head of the FBUZ Center for Hygienic Education of the Population, information curator of the Healthy Eating project
A photo: Mikhail FROLOV
The cold season is coming soon and the body needs help to maintain health. Sometimes health problems can be caused by a lack of vitamins. And it can occur on the background of malnutrition.
For example, if the diet is low in plant foods, a deficiency of vitamins B and C may develop. If, for some reason, you excluded meat from the diet, then you may have a deficiency of vitamins A, D and E.
Of course, health problems should be discussed with a doctor – go for a consultation and do the studies prescribed by him! But to independently assess your condition and understand that it CAN BE is also useful.
So, if the body lacks:
… Vitamin A
Dry skin, brittle hair may occur, transverse stripes appear on the nails, eye diseases, visual acuity in the dark (night blindness) decreases, gastritis and diarrhea develop, and physical and intellectual development slows down in children.
Sources of vitamin in foods: fish oil, beef liver, cottage cheese, cheese, butter, carrots, pumpkin, spinach, broccoli, green onions, legumes (soybeans, peas), apples.
… Vitamin E
Increased permeability and fragility of capillaries is possible, when bruises occur even with slight bruises; there is muscle weakness, pallor, dry skin.
Sources of vitamin in foods: vegetable oils (soybean, cottonseed, sunflower), nuts (almonds, peanuts), green leafy vegetables, cereals, legumes, egg yolk, milk.
… Vitamin D
There may be a violation of psychomotor reactions, a tendency to fractures of bones and their slow fusion, cramps of the limbs. Children can develop rickets, in which bone formation is impaired.
This vitamin is synthesized under the influence of ultraviolet rays in the skin, and also enters the human body with food.
Sources of vitamin in foods: algae, fatty fish, fish oil, wild chanterelle mushrooms.
… Vitamin C
Possible general weakness, fatigue, frequent colds, bleeding gums, long healing of wounds and cuts.
Sources of vitamin in foods: rose hips, sea buckthorn, sweet (Bulgarian) peppers, sauerkraut, black currants, kiwi, dried porcini mushrooms, parsley and dill, Brussels sprouts, broccoli.
… Vitamins of group B:
Vitamin B1. Possible irritability, deterioration of appetite and sleep, muscle weakness, there may be changes in the psyche.
Vitamin B2. There may be cracks on the lips and in the corners of the mouth, a feeling of "sand in the eyes", photophobia, impaired perception of colors. Vitamin deficiency can cause anemia.
Vitamin B5. Perhaps dryness and peeling of the skin, earlier appearance of gray hair and hair loss, a constant feeling of fatigue. Gastrointestinal disorders may also develop.
Sources of vitamins of this group in foods: pine and walnuts, pistachios, peanuts, lentils, buckwheat, corn, pork, liver.
Once again, a healthy diet and a balanced diet help to improve health, but if the described symptoms appear, you should consult a doctor. Be attentive to the state of your health and do not ignore even minor manifestations of deviations from the norm.
I wish you all health and well-being! And I remind you that on the site healthy-food.rf you will find even more useful tips and recipes for yourself and your family.