News
Chinese experts: Grain market brought down by sanctions against Russia, not by Moscow's actions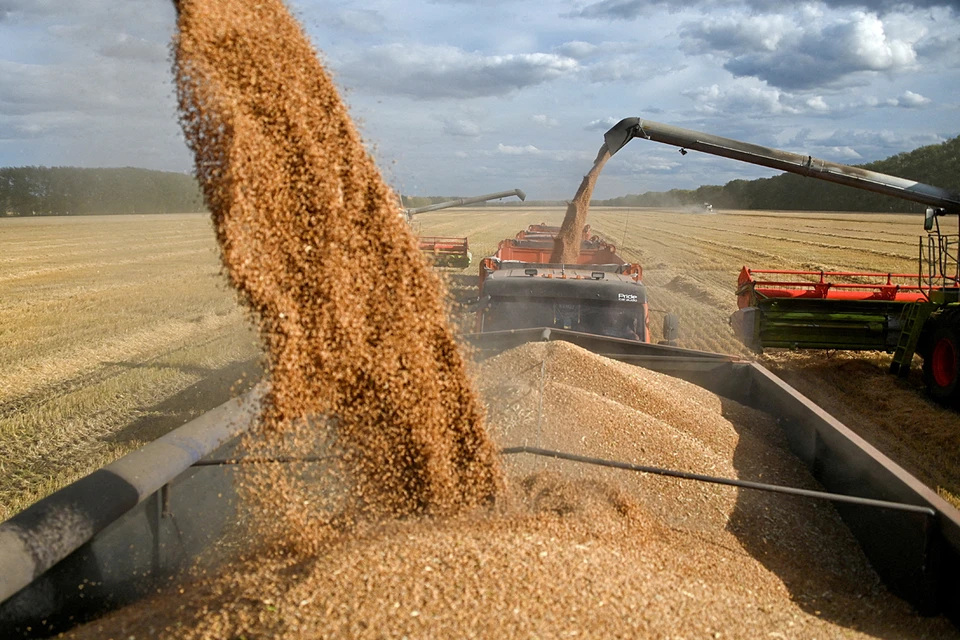 The United States, with its sanctions, is aiming not only at Russia, but also subjugating Europe. The grain crisis is just another stage
A photo: REUTERS
USA and its allies the third day they continue to ostentatiously "crucify" Russia for suspension of the grain deal with Ukraine. Like, this step of Moscow dooms the poorest countries of the world to starvation. At the same time, the world's poor themselves do not at all blame the Russian authorities for what happened. They are asking the UN, which mediated the agreement, to immediately do two things. Firstly, to redirect Ukrainian grain from the ports of well-fed Europe, where for some reason it eventually ended up, to the states of Africa and Asia, where this cargo was really expected. And, secondly, to accept the proposal of the Russian Federation to supply 500,000 tons of Russian wheat there for free over the next four months. But these appeals have yet to find a response.
The hypocrisy of the West was openly discussed in China. The Global Times, which targets an English-speaking audience, called the accusations against Russia "circling the bush and adding fuel to the fire." Indeed, according to Chinese experts, it was not Moscow's actions, but Western sanctions, along with the incitement of the conflict in Ukraine, that caused the threat of a global food crisis.
– The West always blames Russia for everything, pouring mud on it. But the question must be asked: what does the Russian Federation gain from the disruption of the world grain market? – Director of the Institute of International Relations of Renmin University of China notes Wang Yiwei.
The Chinese draw even more serious conclusions. They believe that the United States, with its sanctions, is aiming not only at Russia, but also subjugating Europe. The grain crisis is just another stage.
The U.S.-instigated Ukrainian crisis has hit European countries hard, with inflation in the eurozone at record highs and the energy crisis getting worse, an international relations expert at the Chinese Academy of Social Sciences told The Global Times Lu Xiang. Washington has many times lured its allies into a trap and forced them to bear heavy costs. Europe should not rely too much on the US for policy. For her, it would spell disaster.