News
Buy a push-button phone for a mobilized – the best models, problems with the purchase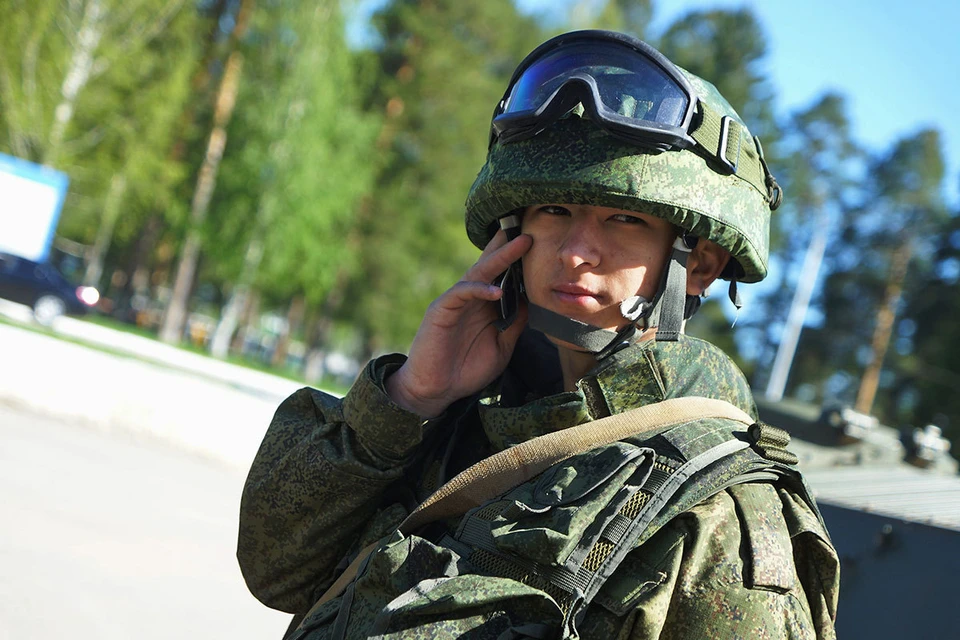 Mobilized Russians will be able to take a push-button telephone with them to the unit.
A photo: Alexey BULATOV
Mobilized Russians will be able to take a push-button telephone with them to the unit. Here is what is explained in the official telegram channel "Explaining.rf": "For security reasons, it is forbidden to use telephones with advanced multimedia capabilities (smartphones) on the territory of military units. You can take a push-button telephone with you to the unit, which will be stored in a designated place and issued to a soldier at a time determined by the daily routine.
Photo and video filming in the places of deployment of units, including on a phone camera, is prohibited."
KP.RU figured out what is now with the sales of these gadgets, already half-forgotten by most models, and how to buy a push-button phone for the mobilized.
NOKIA RETURNS
– Push-button phone for mobilized? Yes please! The good old Nokia – 215 or 225 4G is available, they are most often asked about – the seller of the nearest store of one of the largest electronics chains recommended that you first familiarize yourself with the assortment on the site. – If anything, there is express delivery, they will bring it in a couple of hours.
As it turned out, some of the best push-button models, which at the same time are "mono" (which is more reliable in "marching" conditions), and not a "clamshell", in a particular store near Moscow there are one or two copies left, but in general you can pick up something, there really is no excitement.
And if you look at the picture as a whole … The site "Eldorado" on request "push-button phone" issued 589 products. Ozon's website – 223 such products that meet the strict condition "Delivery today". Prices are on average around 1.5-3 thousand rubles, but there are also models for 700-900 rubles.
EVERY FOURTH BUYER CHOOSE A BUTTON
According to statistics, about a quarter of Russians still use push-button phones. Last year, in 2021, more than 40 million mobile phones were sold in Russia. Of these, about 30 million are smartphones, a little more than 10 million are push-buttons. At the same time, according to Mobile Research Group, the demand for them is annually reduced by about 10%.
As sellers say, in addition to pensioners who do not really need any multimedia, there are several more categories of characteristic users of push-button phones. These are, for example, guest workers – they need the cheapest and simplest dialer where you can insert a Russian SIM card. Often, "button players" are purchased for children: if they lose it, it's not a pity. For the same reason, such phones are purchased by companies for employees "on the road" – say, couriers or business travelers. In addition, "buttons" are appreciated by hikers. A rare smartphone will live without recharging for more than two days. The simplest push-button models can easily withstand from 3 to 5 days, more advanced ones – a week or even two.
"CHEAP PHONES" TRADING STOPPED IN SPRING
This year, trade was already preparing for an increase in demand for "buttons". According to the analytical center GS Group, from January to March 2022, 3.5 million push-button phones were brought to Russia, which is 43% more compared to imports for the same period a year earlier.
While the import of smartphones during the same time fell by 14% – to 6.8 million units. The surge in deliveries of "buttons" was explained by analysts as reinsurance of sellers against the backdrop of what was happening in our country in late February-March: just in case, we brought in more at least some cheap phones. The same analysts recommend not to confuse imports with sales – in fact, there was no mass transition from smartphones to simpler and cheaper push-button phones. This is also the answer to the question of whether there will be a shortage of them now due to partial mobilization – unsold stocks seem to be there.
Push-button telephone for mobilized: what to choose for "field" conditions
1. The main point is the battery capacity. It is better to take at least 2000-2400 mAh. Then the "button" can last up to two weeks without recharging. And if the phone will lie most of the time in the "set place", then it will be longer.
The cheapest phones with a capacity of less than 900 mAh are designed to last 3-5 days without recharging.
2. You need to pay attention to the connector so that you can use any standard charger.
3. "Monoblock" – more reliable than "clamshell" and "slider". As a rule, these are the most indestructible models and they have more capacious batteries.
4. Experts do not recommend specifically looking for 4G. In conditions where only conversations and SMS will be available, this option is not really needed. Similarly, with increased moisture resistance, shock resistance, etc. In difficult conditions, this will not help much, and if the phone is stored in a special place in the part, then it is not necessary. It is better to take the simplest, but time-tested "no frills" model.
5. Be sure to pay attention to the packaging. Manufacturers do not always supply the phone with a charger now. This needs to be checked right away.