News
Brad Pitt is dating the supermodel who starred in Dima Bilan's music video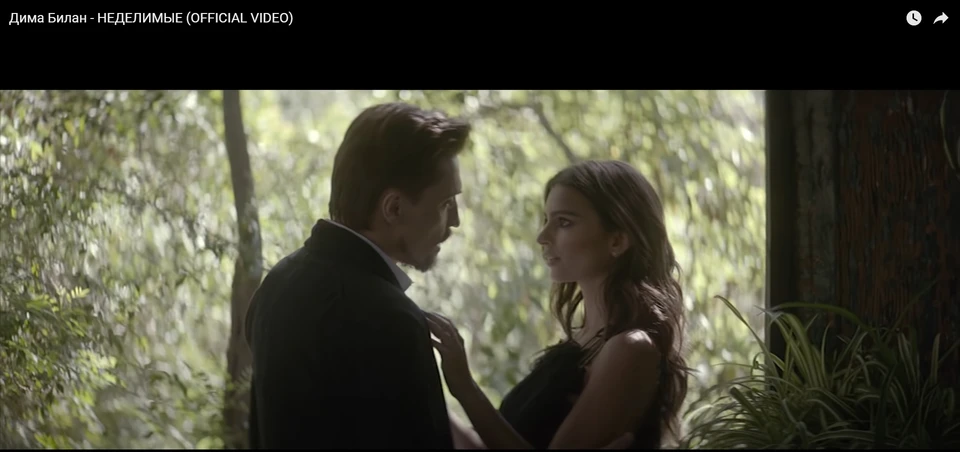 Emily Ratajkowski starred in Dima Bilan's video "Indivisible". Photo: video frame.
Friends of Brad Pitt assured that he had long paused his personal life. Like, all that worries him now is child custody and creativity. Allegedly, a divorce from Angelina Jolie broke his heart and ruffled his nerves so much that the 58-year-old Hollywood actor no longer looks towards women. But, as it turned out, in the life of Pitt, everything is not so dramatic. And he no-no, and looks at the weaker sex. Brad had an affair with one of the most attractive models on the planet – Emily Ratajkowski.
The spectacular 31-year-old brunette is known not only for her hot photo shoots, but for roles in Hollywood films (for example, she starred with Ben Affleck in Gone Girl). Emily is also filmed in the clips of famous performers. For example, in 2012, she appeared in Maroon 5's video for the song "Love Somebody". And in 2016 she starred in Dima Bilan's video "Indivisible".

Emily Ratajkowski starred in Dima Bilan's video "Indivisible". Photo: video frame.
Recently, Emily broke up with the father of her son Sylvester – Sebastian Beer-McClard. So now she is a free girl. According to a People source, Brad and Emily are still eyeing each other. A spark flashed between them, but the model has not yet recovered from the painful gap, so it behaves very carefully. Pitt's attention is certainly pleasant to her, but they prefer not to rush the relationship.
"They spend a lot of time together," the insider said. – Friends are not sure if this is serious.

Emily is one of the most famous models on the planet. Photo: social networks.
The fact that Brad and Emily sympathize with each other was reported by OK! magazine at the end of August. Sources of the publication said that Pitt is rapidly moving closer to Ratajkowski.
He asked her out on a date and she agreed. She always thought Brad was cute, and from her point of view, what did she have to lose? – said a friend of the actor.

The spectacular brunette recently went through a divorce and is now free. Photo: social networks.
And what does Angelina Jolie think about the new novel of the ex-wife? They say that she has long ceased to pay attention to the hobbies of the "former". And he will start to worry only if he decides to introduce a new passion to the children. The couple has six of them: sons – Maddox, Pax and Knox and daughters – Zahara, Shiloh and Vivienne.
"The day he comes to her and tells her that he plans to introduce someone to their children, she will pay attention to who she is and whether it is necessary, but until then she really does not care. And as long as these relationships are not serious and do not concern their common heirs, she absolutely does not care, – said the source. Hollywood life.