News
Boris Moiseev, why he died alone: ​​deleted relatives from life, came up with a legend about an illegitimate son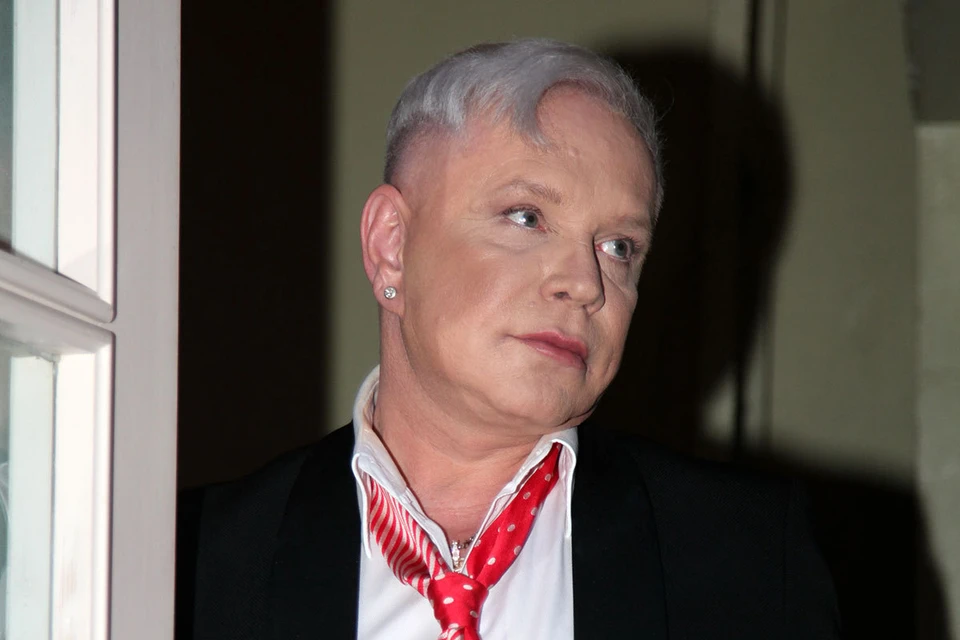 Boris Moiseev died on September 27
A photo: Larisa KUDRYAVTSEVA/EG
At Boris Moiseevwho died today at the age of 69 all aloneleft no children and grandchildren. The artist was one of the first in show business to declare his unconventional orientation and was not going to marry either for the sake of PR or for the sake of a brutal image. The closest relative of Moiseev is 82-year-old brother Marks Pusherwho has been living in Canada for a long time. It was he who told KP.RU about difficult family relationships.
– Boris, besides me, has a nephew Volodya (this is the son of the singer's cousin. – Ed.), He now lives in Israel. My daughter Sveta is in Germany, – began Marx Mikhailovich and immediately stopped. – But I don't want to name my nephews from my older brother Anatoly, now deceased: he did not like Boris, and Boris did not like him either. They never communicated.
Over the years, in numerous interviews, Moiseev assured: they say, the family is ashamed of his orientation. However, according to the brother, this is not the case.
"Nothing of the kind," Pusher categorically refuted. – There were three brothers: Anatoly the elder, I am the middle one, Boris the younger. From childhood, even our mother Tolik did not love, for some reason she always called him Hitler. So we never became close in our entire lives. Anatoly learned to be a sailor, went sailing, earned good money, but did not help his mother in any way. I remember once I went on a business trip to England, I asked him to take his old mother to him for a month. And when I returned, she was already blind. It turned out that her brother kept her all this time in some kind of dark wardrobe, where they hang coats …
The secret of the family of Boris Moiseev
Meanwhile, Boris Moiseev, who grew up in show business under the wing of Alla Pugacheva, clearly learned the main rule of the Prima Donna: if you want to be interesting to the public, create a legend about yourself, come up with a drama. Thus, the story was born that Moiseev was born in a women's correctional colony, where his mother, Genya Borisovna, allegedly served her sentence as a political prisoner and became pregnant from the caretaker. Marx Tolkach refuted this myth almost 10 years ago, and after that Boris Mikhailovich himself had to repent: they say he lied for the sake of PR, and his mother had never been in prison. However, even Wikipedia still cites this data as an irrefutable fact.
– All three brothers in our family, despite rumors, have one father – Mikhail Kharitonovich Tolkach, – Moiseev's brother assured KP.RU. – He was a good man, but the war separated his parents, they parted. Our mother was an ardent communist, she never lied: I still believe that she gave birth to three of us from one man. And despite the separation of my parents, 14 years after my birth, Borya was born. It happens – sometimes my father came to us. I still remember these pictures from my childhood, when he brought me a bicycle or a pipe as a gift …
The legend of the illegitimate son of Boris Moiseev
In addition, Tolkach refuted the legend about the illegitimate son of Boris Moiseev. The artist himself once claimed that in Krakow he has a son Amadeus from actress Eugenia Pleshkite (she died in 2012. – Ed.) And even a grandson. Such people do exist, but the singer's relatives are sure that he has nothing to do with them.
– There is no son and never was, – said Marks Mikhailovich. Believe me, we would know. Moreover, my wife (the dancer Lyudmila Chesnulyavichyute. – Ed.) Worked with Borya in the Expression trio for many years, even lived with him in the same apartment. Luda knows everything about Boris! He definitely didn't have children. And any DNA test will confirm this.
However, Boris Moiseev still had a daughter, albeit not her own: at the beginning of the "zero", the singer became the godfather of Ksenia Iratova, the only daughter of his close friend Alena Apina.
READ ALSO
Inheritance and heirs of Boris Moiseev: to whom the sick artist distributed all the property before his death
Boris Moiseev inherited the apartments to Kristina Orbakaite and his director (details)