News
Bookmakers gave a prediction for the match Armenia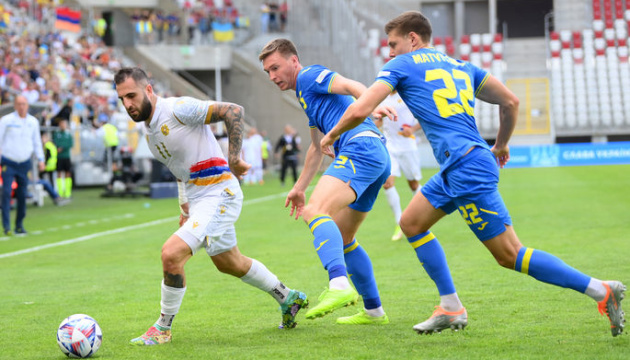 The national football team of Ukraine on Saturday, September 24, will play the penultimate, fifth match of the group stage of the UEFA Nations League.
In Group 1 of League B, the Blue-Yellows will play away with the Armenian team, Ukrinform reports.
Bookmakers consider Ukrainians to be the undisputed favorites of the upcoming match.
In particular, Parimatch accepts bets on the team of Alexander Petrakov with a coefficient of 1.48, on a draw – 4.20, and on the success of Armenia – 8.30.
The Armenia-Ukraine game will take place on September 24 at the Republican Stadium in Yerevan. Beginning at 16.00 Kyiv time.
In another match of the quartet at Hampden Park in Glasgow, Scotland and Ireland will meet.
Tournament table after 4 rounds: Scotland – 9 points, Ukraine – 7, Ireland – 4, Armenia – 3.
Photo: UAF.