News
Azerbaijan proposed its own peace plan with Armenia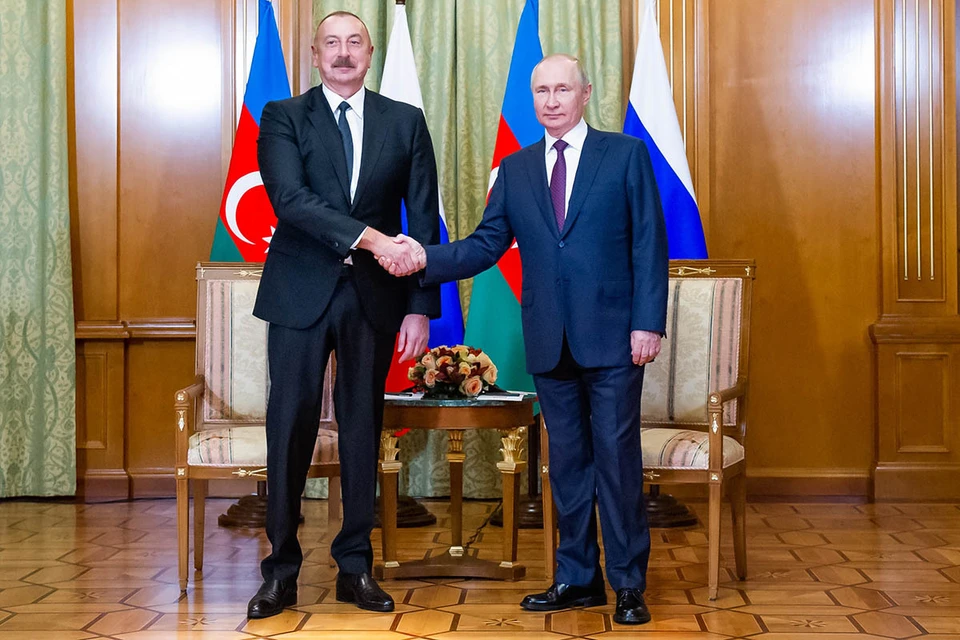 Putin began negotiations with Ilham Aliyev in Sochi. Photo: Mikhail Klimentyev / Press Service of the President of the Russian Federation / TASS
Today Armenia and Azerbaijan with help Vladimir Putin once again try to negotiate a peace. The leaders of both former Soviet republics flew to Sochi to talk with our president. He is the first received the head of the Armenian government Nikol Pashinyan. Meeting with the leader of Azerbaijan Ilham Aliyev passed the second.
– We counted on good weather in Sochi, but it does not work out. Autumn! – Putin also began his conversation with Aliyev by discussing the weather.
The Russian leader diplomatically reminded that there have already been many Armenian-Azerbaijani meetings. And agreements too – it remains only to make it all work.
– The purpose of this meeting, as I see it, is to ensure the implementation of all our agreements that were reached in 2020 and 2021. Apparently, we need to give an additional impetus, – Vladimir Vladimirovich noted.
In response, Aliyev said that for him the Karabakh conflict is "history".
– Azerbaijan put forward 5 principles of normalization. I am sure that on their basis it can be achieved," the Azerbaijani politician said.
A few hours earlier, Nikol Pashinyan stated that for him "the approaches offered by the Russian project (and not the version from Baku) of the basic principles and parameters" of Armenian-Azerbaijani relations are acceptable to him.
This is where the dog is buried. Yerevan and Baku cannot decide the fate of border national enclaves.
Apart from the largest exclave territory, the Nakhichevan Autonomous Republic, which is surrounded by the territories of Armenia, Iran and Turkey and over which Baku has never lost control, there are five other such enclaves. The village of Artsvashen is considered the territory of Armenia, but is occupied by Azerbaijani troops, and the villages of Kyarki, Barkhudarly, Yukhari Askipara and Yaradulla were Azerbaijani, but occupied by Armenian forces.
Yerevan proposes to simply legitimize the actual situation. Azerbaijan categorically disagrees with this. Baku believes that the village of Artsvashen is useless from a strategic point of view, but the enclaves occupied by Armenians provide control over the roads and communications that connect Armenia with Georgia and Iran.
Somehow it will be necessary to unravel this tangle of mutual claims in order to prevent a new war.
MORE RELATED
Vladimir Putin discussed the conflict in Karabakh with Nikol Pashinyan
Negotiations on peace in Karabakh began in Sochi (details)