News
Astro forecast for November 2022, what November will be like this year, what to expect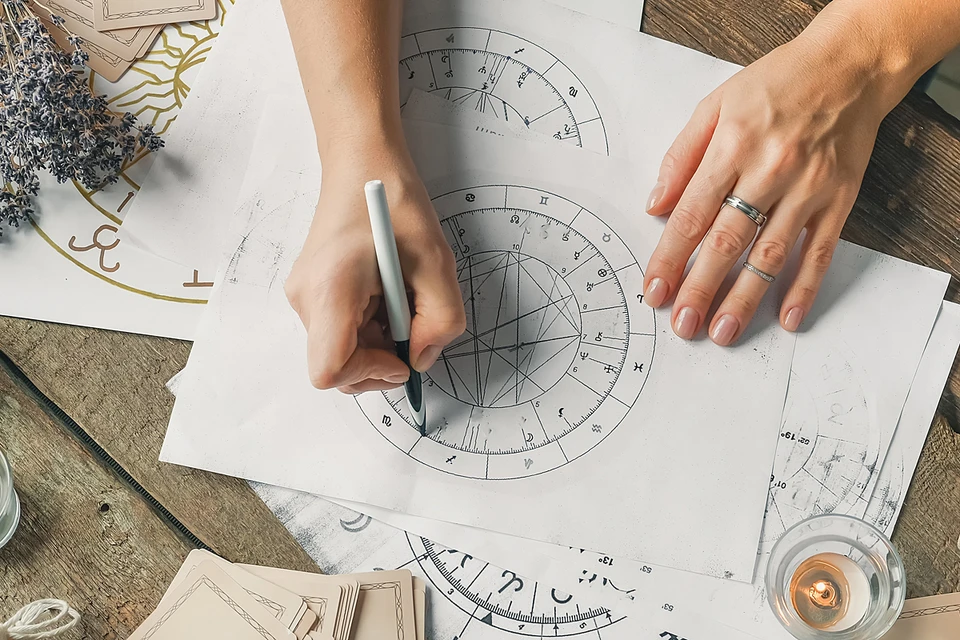 The square of Saturn and Uranus by the end of November gradually begins to diverge
A photo: Shutterstock
– Until November 8, 2022, we will be in the eclipse corridor, – says the astrologer Tatyana Lukashevich, book author "Your best horoscope", published by the publishing house "Komsomolskaya Pravda". – Therefore, the tension, laid down by the Solar Eclipse on October 25, is still in the air, whipping up mass psychosis about the alleged use of tactical nuclear weapons.
– A similar psychosis was exactly 60 years ago during the Cuban Missile Crisis. Whole 13 days. But then everything ended happily thanks to the wisdom of the leaders of the USSR and the USA. Khrushchev and Kennedy were able to agree, they removed nuclear missiles from their positions. But what kind of wisdom can you expect from Biden's grandfather, who made friends with Alzheimer's? He no longer remembers what his son died from and how many states in America ….
– The whole month of Lilith – the Black Moon will slowly, step by step, or rather, degree by degree, line up in opposition to Pluto. Further strengthening the manipulation of people's minds, instilling fear. Under the influence of this aspect, many will leave their homes and migrate in the hope of finding more peaceful places. After all, Pluto is responsible for mass consciousness and manipulation, and Lilith is responsible for hysteria, a distortion of meaning. The presence of Lilith in the sign of Cancer and Jupiter in the sign of Pisces has already caused large migration flows, what else can we expect? Distortion of the concepts of Motherland, family, nation?
Also, throughout the month, Mars will converge in its retrograde motion with Neptune, the god of the seas, returning us to situations related to accidents at marine facilities, viral activity, and information warfare. After all, Mars is in the sign of Gemini, which is responsible for information. And since Neptune is also responsible for faith, old religious conflicts can flare up.
Mars also represents men. Therefore, Neptune can erode masculine energy, causing a decline in immunity and a desire to get away from solving problems in many ways, from fishing to alcohol. Such energies can be felt especially strongly in the first decade of the month, when the second male planet – the Sun will make a tense aspect with Saturn.
– Everything is somehow gloomy, Tatyana …
– There is good news. The square of Saturn and Uranus by the end of November gradually begins to diverge. This means that Saturn will loosen its grip, allowing new shoots to emerge. The old era inevitably ends its existence. Humanity is moving to a new round of development. Of course, this is not a process of one day, a month, but we have already begun to feel the trends.
In personal relationships, a swing from magical love to hate awaits us in November. Someone will not withstand the intensity of passions and destroy their relationship. Be wiser, calmer. Do not give in to difficult aspects, try to immerse yourself in study, work, creativity in order to minimize the influence of external factors.
Of course, everyone will experience these planetary configurations in their own way. If you slide into aggression and hatred, then negative energies will be attracted in even greater quantities. If you pay attention to your own development, then the storm will pass by. What to do, in order to change consciousness, humanity must go through a crisis. And the quality of living current events depends only on our reactions.

The tension set by the October 25th solar eclipse is still in the air
A photo: Julia PYKHALOVA
Astro forecast for November 2022, what November will be like this year, what to expect
November 5-6: The Sun and Mercury connect with the karmic node Ketu in opposition to Uranus. Which symbolically means important statements and the sudden departure from the political arena of a major leader or head of state. The danger of air crashes, failures in power supply systems and the Internet, in servers and computers. Travel surprises.
November 5-7: Venus square Saturn and opposition Uranus can bring unexpected separation from a partner, loved one, separation for various reasons.
November 8: Lunar eclipse and full moon in Taurus conjunct Uranus. Protest moods around the world, problems with banks, currency fluctuations, rising inflation. Introduction of new banking rules.
November 9-10: The Sun in square Saturn can cause obstacles in business, deterioration in the health of the leader of a large country, the resignation of a respectable official, a desire to be alone, a decline in vital energy. Many will feel the aggravation of the problems of the musculoskeletal system.
10th of November: Venus is in harmony with Neptune. Promotes the depth of feelings, the manifestation of unconditional love, empathy, creative inspiration.
11th of November: The Moon will connect with Mars, creating a background of increased conflict and accidents. To relieve emotional stress, an active walk or fitness is suitable. Be careful driving
the 13th of November: Venus will make a harmonious aspect with Pluto. Favorable for large financial transactions, the manifestation of deep feelings, bright creative inspiration.
November 14-15: Venus will make a harmonious aspect with Jupiter. Very favorable for partnership agreements, long-distance travel, solving legal issues, large transactions.
15th of November: The Sun will make a harmonious aspect with Neptune. Favorable for increasing your popularity and presenting your creativity
November 16: Venus enters Sagittarius. Feelings become lighter.
November 17: Mercury enters the sign of Sagittarius.
November 18-19: The Sun will make a harmonious aspect with Pluto. Favorable for leaders of countries, large transactions, high appointments.
November 18-21: Mars retrograde square Neptune retrograde. There may be an increase in viral activity, accidents and fires at offshore facilities, oil and gas pipelines, and bridges.
November 18-25: Mercury conjuncts Venus. Favorable for signing various agreements, diplomatic negotiations, trips, as well as for creative people working with the word.
November 22: The sun enters the sign of Sagittarius. Promotes a positive mood before Christmas and New Year. Waiting for a holiday, gifts, planning New Year's travels makes our life more joyful and inspires optimism.
November 24: Jupiter turns into direct motion. It is favorable for solving legal cases, obtaining a residence permit, planning long-distance travels, and raising the level of one's education.
November 24: The new moon will occur in the most optimistic sign of the Zodiac – Sagittarius. Programs for the next month are being laid. Especially favorable for the signs of Sagittarius, Leo, Aries.
November 28-30: Mars will make a harmonious aspect with Saturn. Favorable for working with your body, resuming work on long-term projects, achieving results at any cost.
November 28-30: Mercury is in opposition to Mars. Increased military activity, accident rate, conflict in relations with relatives and neighbors, difficulties in negotiations.
November 30th: Lilith (Black Moon) makes a tense aspect with Pluto. Increased viral activity, mass psychosis, involvement of large groups of people in various cataclysms and manipulations.