News
Alexey Popovich, Gazprombank: "We want to be close to the client"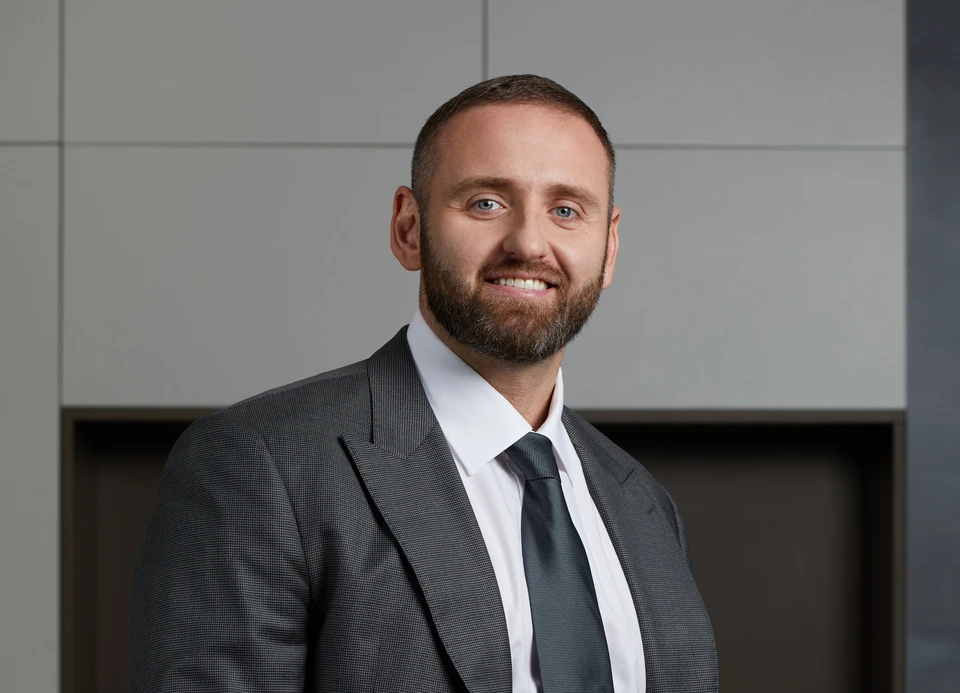 Alexey Popovich, First Vice President, Member of the Board of Gazprombank. Photo: Gazprombank press service
At the end of the year, the results of the flagship project of the Komsomolskaya Pravda media group, 50 Legendary Brands, will be summed up. One of the participants in the competition is Gazprombank. How is the transformation of the bank's business taking place? And what new products are being provided to customers? About this "KP" said Alexey Popovich, First Vice President, Member of the Management Board, Gazprombank.
– We have known Gazprombank for a long time. But earlier he was more associated with the corporate and investment direction, and now he is playing an increasing role in the retail sector, actively working with individuals. Tell us how you feel in this direction? Moreover, it is very competitive in Russia.
– Gazprombank has always been one of the leaders in terms of its portfolio of retail assets and liabilities, in terms of the volume of its client base. But we made a decision on the focus strategic development of this area in 2018. Then we set a mission for ourselves – to provide reliable and affordable financial services to those who value an individual approach – and we continue to follow it. I can say that we feel confident and are planning further above-market growth in almost all key banking products.
– Due to what advantages do you plan to win customers? Are you going to offer any new products?
– New products in the retail banking market are becoming more and more difficult to come up with every year, but there is a reserve to increase convenience and reduce service time by offering products remotely. The client should be able to issue them anywhere, without standing in queues. And we want to be close to the client. At the same time, we also have several bright examples of products with flexible conditions. For example, our "Smart Card", which received all sorts of awards. It automatically determines in which category the client spent the most during the month, and it is on this category that the increased cashback is credited. Or our Convenient Credit Card, where an interest-free period of up to 180 days directly depends on the client's transaction volume: the more you spend, the longer the period during which you can not pay interest. And more dynamic exchange rates: the greater the volume or frequency of transactions, the better the rate. Clients like this individual, personalized approach.
– Well, did you manage to surprise the market with something?
– If we talk about completely new products, in the second quarter of this year we saw that the conditions for payment systems are changing dramatically. It was urgently necessary to give customers the opportunity to issue Mir and UnionPay cards for payment abroad in digital form directly in a mobile application. And we did it in a matter of days. Plus, currency exchange operations have become very relevant. Most of the clients first had a desire to actively buy up the currency of unfriendly countries, and then get rid of it and focus on the Russian ruble, Chinese yuan and other currencies. Therefore, we have extended the time of currency trading sessions. We also launched online car loans and refinancing of external loans in a mobile bank.
– Can we now say that most of your customers in the retail sector communicate with you online? Or do many people still prefer to come to the bank and communicate with live managers in the old fashioned way? What is your ratio?
– It depends on the type of operations. In general, more than 70% of our customers regularly use our digital services. For example, for loans, deposits and other key products, the share of registration in a mobile bank is 65-70%. If we talk about everyday transactions, then more than half of such transactions in our country are carried out in a mobile bank, and their share is growing. By the end of next year, we plan to bring about 90% of all service operations to digital channels. That is, by the end of 2023, less than 10% of service transactions will be processed offline in Gazprombank, and then very specific services: either those related to cash, where an ATM or cash desk is needed, or very rare ones, such as working with powers of attorney and others.
– Another priority area of ​​yours is the development of non-banking digital services. Tell me what do you mean?
– Today, any successful bank is no longer just an organization providing financial services. This is a real digital ecosystem that covers the key social needs of customers, helping them to solve everyday non-banking tasks as well. For example, we have the Fire ecosystem subscription, which was recently recognized as the most profitable in Russia. It combines special offers from more than 30 partners, including categories such as drugs, food, fuel and many others. In addition, there is a virtual operator "Gazprombank Mobile": when registering and simultaneously using a Gazprombank bank card, the discount on cellular communication reaches 70%. Finally, we have launched the City Pay application for public transport passengers, which allows you to issue transport tickets completely online, also at a discount.
– Gazprombank is proud of its customer information support, which is provided around the clock. What are the main questions asked? And what measures are you taking to keep people informed about the changes that are taking place, including with banking products?
– The issue of information support is always relevant when there are rapid changes. The first thing we did this spring was to launch social media channels and instant messengers and gave them a direct link through a mobile application so that customers have the opportunity to immediately subscribe to them and receive regular news. We did not just formally approach this, but made explanations on acute and pressing topics – how cards will work after the departure of international payment systems, how not to become a victim of financial fraudsters. And then they went even further – they launched their own blog "Gazprombank about finance". There we teach clients financial literacy, help them figure out which banking products are more profitable for certain purposes. We really believe in this direction. We believe that it is necessary to speak the same language with the client and be extremely honest with him. This is a key value that we carry and will continue to promote among our retail customers.
– For many years, currency exchange operations in Russia have almost always been understood as the purchase/sale of dollars and euros. This year things have changed very quickly. There was a demand for the currencies of other countries. How does Gazprombank respond to such requests?
– We were one of the first to launch deposits for individuals in yuan and we see a high demand for them. I think it played a big role here that we clearly talked about the historical behavior of the Chinese currency against the ruble and showed its potential for savings as an alternative to the dollar / euro. Unlike the currencies of unfriendly countries, for which most banks now set a commission for servicing accounts, deposits in yuan give a positive return. In addition, we offer to buy bonds denominated in yuan in our application "Gazprombank Investments". And they even launched a campaign in September to buy yuan for dollars and euros without any commissions at all. We do this on purpose so that clients do not incur additional costs when transferring savings from unfriendly currencies to friendly ones. Our task is to help clients minimize their currency risks. I think that this is a market trend in general – such a turn to the East, as it is now fashionable to say.
– Now the Central Bank is in a cycle of reducing the key rate. Has this revived bank lending, have people become more active in taking mortgage or other loan products?
– Yes, definitely. In fact, it is worth noting the actions of the regulator, because a potential rise in inflation was quickly prevented, and the key rate was reduced quite quickly and in a controlled manner. As a result, we saw a surge in mortgage lending. Growth rates at Gazprombank are increasing by 50% monthly, and by the end of the year we plan to reach record levels — 20-25 billion rubles of mortgage loans issued per month. The market is actively growing thanks to preferential mortgage programs and, in general, the general background of falling rates. If we talk about consumer lending, it has not yet fully recovered – by 80 – 90%. But I am sure that by the end of this year the numbers will return to the maximum values ​​of the end of last year. Well, we can say that the credit card market has almost completely recovered. In the second and third quarter there was more demand for essential goods, and now customers are returning to more medium and even long-term planning of their spending. And, as a result, interest in credit cards is growing. The volume of their sales over the past few months has grown by almost 2.5 times. By the end of the year we plan to grow another 5 times.
– That is, the economic expectations of the population still began to improve? This is probably why they are planning longer-term purchases, durable goods.
– This can be seen not only by purchases, but also by the timing of deposits. If in the second quarter most of the deposits of the population were short-term, that is, people were not ready to place funds for a longer period, now we are seeing a return to standard terms – from 6 to 12 months. The term of deposits began to lengthen – this indicates an increase in customer confidence.
– You and I are well aware that the banking system in Russia demonstrates great stability. But many people are still cautiously interested in: how safe is it to keep money in banks? What measures does Gazprombank take to protect customer funds?
– The last six months have significantly affected the work of all credit institutions. Gazprombank was no exception, but we tried to promptly provide our clients with a wide range of alternative savings instruments, in addition to the previously popular dollar and euro. Now we have focused on trading in precious metals for retail clients – the demand is quite large. We began to work more flexible – to make the bars more accessible to the public, we offer a small size and weight. By the end of the year, we plan to launch a fully digital way to purchase them in a mobile bank. In general, I can say that we will continue to provide customers with the same reliability and faith in the stability of their funds.
– What trends do you see, how to behave financially right now – save more, invest more, take loans? Can you at least look into the future from a professional point of view?
"It seems to me that giving advice is a thankless task. It all depends very much on the goals of the clients themselves. If there is a desire to save money, then you need to understand that now there is a trend towards lower interest rates, and it will continue. There are different forecasts of analysts and experts that the key rate may further decrease by the end of the year. Therefore, if there are free funds, of course, it is better to place them in the bank for longer periods in order to fix the interest rate. In terms of lending, everything is much simpler. If the task is to purchase some product or service, pay for tuition or take a mortgage, then now the rates are quite good. In addition, then you can use the internal refinancing program at Gazprombank with the issuance of additional funds. That is, the client can safely take a new loan to pay off the old one and thereby reduce his monthly payment, extending the term and taking additional money. There is no problem in this, and you definitely should not be afraid of this.
HELP "KP"
Gazprombank is one of the three largest Russian banks in all respects. More than 3.5 million individuals are among its clients. The network of offices includes more than 430 branches.