News
Alexander Dobronravov: after hearing the song "How delightful evenings are in Russia", the girls in the clubs began to undress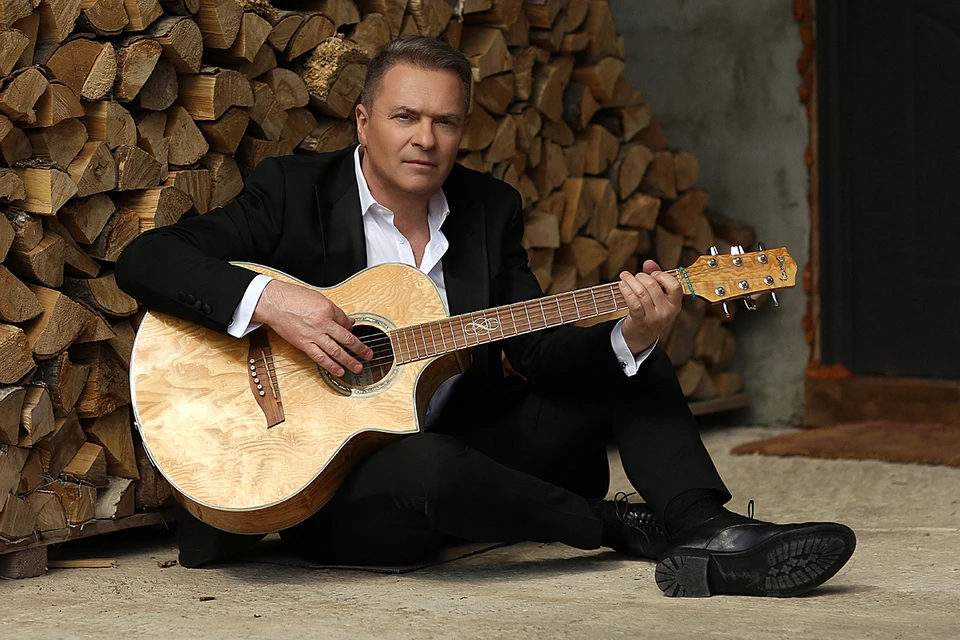 On the eve of the big date, we talked with the hero of the day. Photo: Evgeny Kabodko
Alexander Dobronravov does not need to be introduced to the public. He is the author of many hits, including: "Hopelessness", "Love each other", "Confession of a Russian officer" and of course "How delightful evening in Russia". Not so long ago, Alexander brilliantly performed in the Three Chords show, where he showed himself in a variety of roles and earned the love of the jury and the audience. On the eve of the big date, we talked with the hero of the day.
– 60 years is both a solid and a good date: a lot has been done, but a lot is still ahead. Do you remember how your first success came?
– Yes I remember. It happened at the festival "Song of the Year 90", with the song "Hopelessness" to the verses of Larisa Rubalskaya. I was a member of the group "Merry Fellows" and was rated as the composer of this hit. It was performed by Yevgeny Eltsov, and Larisa and I received diplomas, this was my first all-Union success. The song became popular and is still popular today. This year, with the singer Varvara, we recorded a new version of this song. So, the song is still alive, although its name reflects a completely different meaning.
– Alexander, do you think that music was predetermined?
– Partly. At the age of 3-5 years, I approached the piano and began to select the melody of the Russian folk song "Oh, full, my box is full", voicing the melody almost correctly. Everyone was surprised. Then he began to study at a music school. But I lacked perseverance. I had to play, pass, teach at home, and I just could not stand it. I had to quit music. At the same time, my grandmother Kotya, Maria Alexandrovna Dobronravova, studied music with me. She gave me all sorts of plays. I played both Chopin and Beethoven. And then I already decided on the direction. The Beatles, Rolling Stones, Deep Purple, Led Zeppelin – they all influenced my musical development and my career. Later, I began to play in an ensemble, in a recreation center, where I moved from the Arbat to the outskirts of the city, to Kuryanovo. He began to sing, shoot, listen to songs, learn parts and so on. This is how my fate and profession of a musician developed.
– What educational moments are remembered most of all and influenced you?
– Everyone was always strict with me, all my relatives. Only grandmother Kotya is an exception, she was always very soft. An additional tough member of our family is Aunt Anya, my father's sister. Working at the State Concert, she took the Bolshoi Theater and the Mariinsky Theater abroad. With generosity and care, manifested in a variety of gifts brought from abroad (jeans, records, the first synthesizer for me, and so on), I could make some remark that immediately affected me, stronger than the remarks of other family members. Such was her prestige! And again: my first Beatles and "Jesus Christ Superstar" heard on vinyl are all my aunt Anna Sergeevna Simagina.
– Many believe that you were first a composer, and then sang. But after all, everything happened exactly the opposite?
– At first I sang at home, with my mother. My mother is a Ukrainian from the city of Kupyansk, Kharkov region. We would gather in the summer kitchen in the evening and sing songs until late at night – this is a very vivid impression of childhood. And then I sang in the choir, at the Institute of Culture, where I graduated from the conductor-choir department. The first songs that I composed as a composer went already somewhere in the mid-80s, but even then I also sang.
– From what more courage: from performances on stage or from writing a potential hit?
– And from that, and from another. In writing a hit, it is not clear whether you are writing a masterpiece or not. It all depends on some state, and then the hit can simply be lost due to lack of progress, or due to some insurmountable circumstances. Courage, of course, is the most on stage. When the song "How delightful evenings in Russia" came out, there was not courage, but there was euphoria! People carried me in their arms, and in the clubs the girls just undressed! I almost felt like Mick Jagger. I realized that it turned out to be a very catchy melody with these words "How delightful evenings are in Russia," and just burst into tears. It was the state of flight.
– Alexander, tell me, did friends appear in your life mainly thanks to music?
– Those that I have are close – yes, they are connected with music. This is Seryozha Krylov in the first place. My childhood friend Sasha Sharashenidze and, of course, Roma Levkov, my American friend who supported me when I was in America. He helped me in creating the album and in filming the video for the hit "Daisies for Natasha".
– How did you meet your wife?
– I met Lena at the studio of Arkady Ukupnik. Arriving from New York, I arranged to get a job at his studio, the best and coolest studio at that time. It was there that we met Lena.
I come and see that two girls are studying in my room with a choreographer from the team of Arkady Ukupnik. The girls are tall, 180, in high heels, very beautiful, very sexy. They were taken aback by surprise. And I immediately drew attention to one of them – something was visible in my eyes or gestures, that she immediately considered it. This was Lena. Some kind of spark, chemistry, and … she remained in the room. She asked me to copy Arkady Ukupnik's program from cassette to cassette. And now, we have been together for 25 years.
– You have four children. What professions did they choose?
Yes, I have three sons and a daughter. Daniil is the eldest son, is engaged in modern music. Andrey is average, works in an oil company. The youngest is Dmitry, a chemist, biologist and infectious disease specialist. The only daughter Mashenka has just completed the 1st course of the camera department at the GITR.
Photo: Marina Zakharova
A photo: other source.
Did you manage to devote enough time to them?
– I succeeded … In general, I'm not a very good father, to be honest, when compared with my father. True, for the sake of justice, it should be noted that I was alone with my father. I have three marriages and four children. In principle, I pay due attention to everyone, because I love them. I'm happy that I have them.
– You brightly performed in the show "Three Chords". What impression did the show leave?
– Oh, a vivid impression. Well, thank God, if it's true that it's bright, I'm pleased with your assessment. It was hard work, because I have never tried myself in a show, musical, opera or musical performance. I didn't know where I was. And I got into an excellent musical, serious show. I don't know what awaits him today, but we had a very strong squad. And there was a very close attention of the jury. They, of course, saw that I was musical, experienced, practical. I can't say that everything worked out, but much of what was planned succeeded. And most importantly, they gave me five of my main songs to perform.
– "How delightful evenings are in Russia" has become a cult. Is there a story behind the creation of this song?
– Not a story, but a case. I took the book with me to America, and it just opened at the right time in the right place. And there was a little verse by Victor Pelenyagre, which was called "Triolet". Only 8 lines. Then we were at the studio with Volodya Zhechkov, the creator of the White Eagle project and the first performer, finalized and expanded the song, and the poet added the second verse. Such is the story written in America. Yes, it's just a happy accident, but that's how it always happens.
Alexander with his wife Elena Dobronravova, Photo: Anton Dorin
– For a musician, a birthday is always a great occasion for a concert. How will you celebrate?
– Very modestly, at home. Somehow now I don't have the moral strength to take and set the table for 200 people with an orchestra. In addition, after all, this is not such a holiday for me, but rather a holiday for my mother, who, fortunately, is alive. She will come to visit, my children and wife will gather.
READ ALSO
"We need to weigh every word": Dobronravov condemned Galkin who fled to Israel
The singer does not support the position of a humorist (more)