News
After a kiss from a man, Denis Dorokhov returns to the show "Game". It was renamed "Concerts" – the most star comedians left the project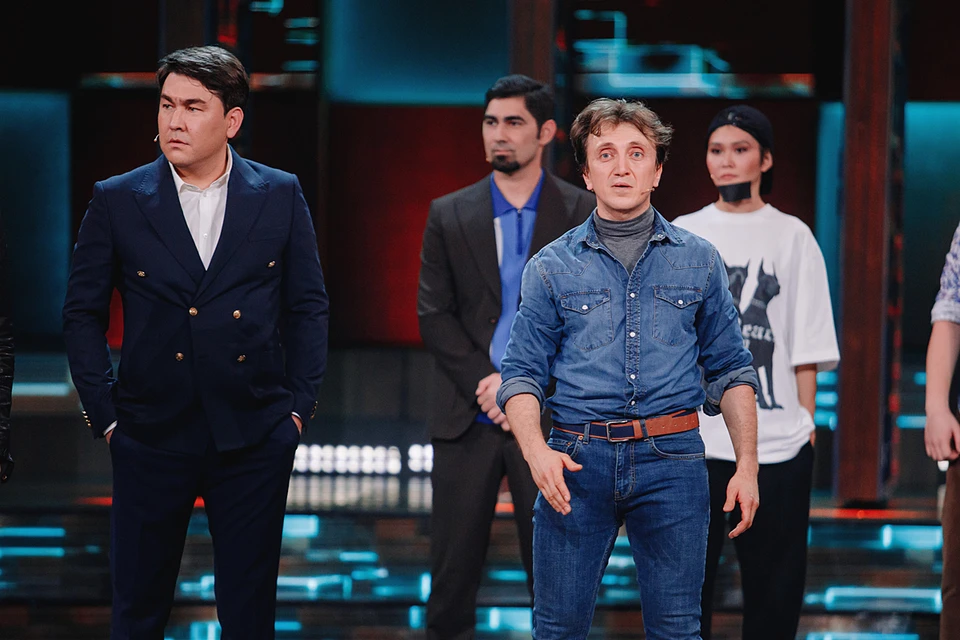 A year ago, the show "Game" (TNT) that began to gain momentum taken off the air. The audience wondered for a long time what the reason was: either in the scandalous number of the Kamyzyaki team, in which Denis Dorokhov, in the image of a bride, passionately kissed a colleague, or after a conversation between the host of KVN Alexander Maslyakov and high offices about the act of "telemarauding" (so the master explained Igry format, which he considered very similar to KVN). One way or another, the audience has been waiting for the return of the project in any form for a long time – it is clear that it will not return to the air as it was before. And so, we waited.
True, it will be a completely different game. The reformatted project received an even more uncomplicated name than before – "Concerts". And he has a number of fundamental changes in the regulations.

Firstly, the competitive component was completely excluded from the show, as in KVN. Apparently, this was the biggest stumbling block before the release of the show on the air. That is, now there will be no 10 million rubles for which the teams competed, there will be no judges and no marks.
Secondly, several key teams left the project (possibly as a protest): one of the most popular and fun Lena Kuka (with hosts of the show "What happened next?" Ilya Makarov, Rustam Saidakhmetov and Tambi Masaev) and one of the most stellar "Our team" (top stand-up artists Ivan Abramov, Alexei Shcherbakov, Philip Voronin and Rasul Chabdarov).

Thirdly, even before the Concerts aired, the show organizers agreed to extend the project. Participants of the team "Astana" let it slip about it.
"Those three weeks of preparation and two bombing performances have flown by," the comedians wrote on social networks. – Soon you will see everything on TNT. Well, see you next season with this lineup. All good.

Fourthly, since there is no competitive intrigue now, the essence of the show will be hour-long solo performances by each of the teams. Actually, these are concerts.

Of those teams that agreed to work in the new program, viewers will see the team "Kamyazyki", "Astana", "Union", "South", the Women's Team, "Plyushki" and others.
"We have been moving towards this for a long time and have been preparing very carefully so as not to disappoint the viewer," assured Denis Dorokhov, whose team will open the Concerts. Let's hope that everyone will like our new humor: we tried to joke in our corporate style, made references to famous numbers, but at the same time tried to bring some fresh peppercorns. Whether we succeeded or not, the reaction of the viewer will show, for us this is always the purest and most honest assessment of our work.
"Concerts", TNT, Sunday, 21.00