News
Advisor to the head of the DPR Yan Gagin: "Ukraine is able to make and use a" dirty bomb "for genocide purposes"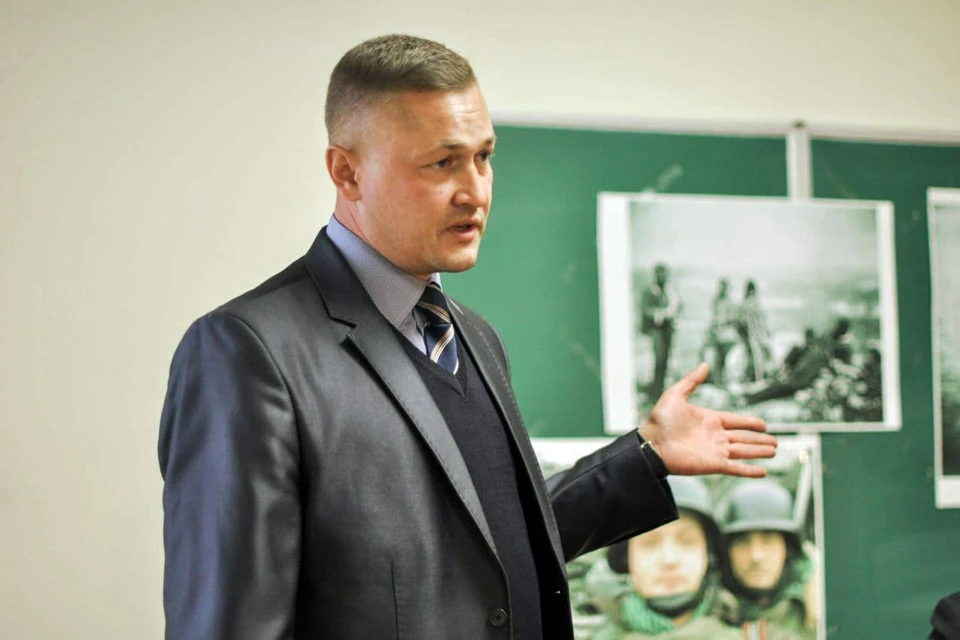 Adviser to the head of the government of the DPR, member of the SVO, military expert Yan Gagin
A photo: Personal Archive
– This is a serious topic that worries everyone, – said "KP" adviser to the head of the DPR, member of the SVO, military expert Yan Gagin. – I can explain the following. Firstly, the so-called "dirty bomb" is the old, mythical weapon of all terrorists in the world. That is, almost all terrorist organizations in the world, most often Islamic, the same ISIS, tried to blackmail the world, other countries with a "dirty bomb". What is the difference between a nuclear explosion and a "dirty bomb". In the first case, this is a chemical reaction in which all nuclear fuel goes into nuclear fusion, that is, into the reaction itself. And it's less dangerous than a "dirty bomb". The largest "dirty bomb", let's say, miraculous – it was an explosion at Fokushima and at the Chernobyl nuclear power plant. That is, there was no nuclear explosion and fusion, and all the nuclear fuel after the explosion and fire was scattered and infected some territory and actually continues to radiate.
In fact, not a single "dirty bomb" was used. Either terrorist organizations did not find radioactive waste, that is, fuel for it, but it was not used.

The largest "dirty bomb", let's say, miraculous – it was an explosion at Fokushima and at the Chernobyl nuclear power plant
A photo: TASS photo chronicle.
But what can be said about Ukraine. We see unprincipled and terrorist approach to the conduct of hostilities. I personally consider Ukraine a terrorist state. This is genocide, and torture, and looting, a full "bouquet" of everything that can be violated in general during the conduct of hostilities. Not to mention that the Ukrainian government is waging this war, first of all, with its former and current citizens. And until the start of the war in Donbass in 2014, it was part of Ukraine, like its inhabitants, who fought for their right to speak Russian, to preserve Russian culture without leaving Ukraine from the very beginning. After the military coup of 1414, the Ukrainian elite was determined to destroy and provocation towards Russia in order to draw it into a protracted conflict, which they did. Given the terrorist nature of Ukraine, the question of its ability to create a "dirty bomb" worries us. Nuclear fuel is available in Ukraine. This is nuclear fuel that can be obtained, or nuclear waste that can be taken from nuclear power plants, including Chernobyl, which is now on Ukrainian territory. It is possible that they will use this waste as "fuel". And another version of events is possible, that one of the NATO countries will transfer fuel technologies to Ukraine, or components for creating real nuclear weapons, that is, not dirty ones.
Now the most important thing is to prevent, primarily informationally, this event. A message to the UN is obligatory – that is what our Foreign Ministry is doing. It is best to warn everyone that this is not our provocation. Because Ukraine, most likely, will later blame Russia for the use of a "dirty bomb". Intelligence confirms data on the possibility of creating and using either a "dirty bomb" or their own nuclear weapons, which can be transferred by NATO. We need to respond to this and take it seriously. For now, let's hope that there will be no "dirty bomb" use. Because otherwise it's a terrible scenario. Everything must be done to prevent this from happening.
And it's not easy for Ukrainian troops to rush to the Zaporizhzhya nuclear power plant, where there is a large repository for the storage of nuclear waste. Do not forget that in Ukraine there are burial grounds for storing chemical weapons and highly toxic chemical waste from all over Europe. They began to import and store them as soon as Ukraine became independent. This is one type of their business. It is expensive because it is very dangerous. Ukraine does not take into account the health and lives of its own citizens. And, on the other hand, they blackmailed Europe with the Chernobyl nuclear power plant, which was damaged in Soviet times, a sarcophagus was created, moreover, by Soviet and Russian specialists. And they came there regularly to carry out work on it until the 14th year. Ukraine blackmailed Europe and every year collected some kind of tribute for the repair of this sarcophagus. This is also a kind of nuclear blackmail. And none of the Ukrainian governments cared about the lives of their own citizens.

And it's not easy because Ukrainian troops are rushing to the Zaporozhye nuclear power plant, where there is a large repository for the storage of nuclear waste
A photo: REUTERS
– And where did they try to make a "dirty bomb"?
– In fact, it can be produced wherever it is convenient – there are enough enterprises. To create it, you do not need any special powers by and large. Therefore, it can be created everywhere, especially if they receive components from their partners. This must be taken seriously. I am sure that our intelligence services and the Foreign Ministry are doing everything possible to prevent such a scenario and protect our country and the world from the terrorist inclinations of our neighbor, who is out of his mind.
…In fact, "Chernobyl" is the "dirty atomic bomb". That is, a bomb that infects the area with radiation for many decades. It's just that the "bomb" of Chernobyl was detonated by accident, by mistake. But you can achieve the same effect in an intentional way: take radioactive substances with a long half-life (for example, nuclear waste from a nuclear power plant), overlay them with conventional explosives and blow them up in some area. Explosives will release these substances into the atmosphere, then they will be picked up by the wind and after some time tens, hundreds and thousands of square kilometers of the area will be "contaminated" with radiation. In principle, it is possible to do without an explosion at all – simply by spraying radioactive waste from an aircraft, for example. The main thing that such a bomb will lead to is that vast areas of the area will turn out to be uninhabitable for a very long time.
Why "dirty bombs" are not adopted by the armies of the world? Because they have no military value. Not able to instantly destroy the enemy army. The effect of "dirty bombs" is extended over time. Suppose some part of the population of the enemy country will eventually die (from radiation sickness and oncology). But this will not happen quickly, the war will end. These weapons are not for war, but for genocide. If someone can use it, then all kinds of terrorists. Terrorists will not be able to make a real atomic bomb – they need serious "brains" and a developed industry. But what a terrorist can do is seize some nuclear power plant, take radioactive waste there, strap it to a conventional missile and threaten his opponents with it. Actually, this is what we heard in the statements of some officials from you know which neighboring state. Which once again proves who is in power there.