News
Additional ICC officers to travel to Ukraine next week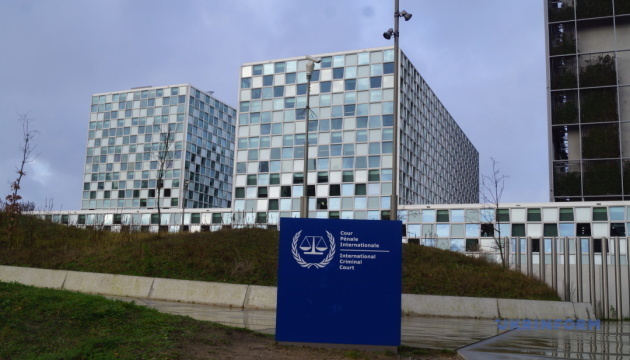 Employees of the Office of the Prosecutor of the International Criminal Court, in order to strengthen the team, will go to Ukraine next week to investigate war crimes.
This was stated by the Prosecutor of the International Criminal Court (ICC) Karim Khan during a meeting of the UN Security Council.
"Since May of this year, we have maintained a permanent presence on the ground. Next week, additional staff from my office will travel to Ukraine in order to study and investigate allegations coming to light in the east of the country," said Karim Khan.
He also emphasized that the collection of evidence, the analysis of evidence, the establishment of facts is a critical job in order to "break through the fog of war and present the truth in court."
Khan also noted that he personally visited Ukraine three times and saw with his own eyes the suffering and destruction, which only strengthens his determination and preliminary conclusions that there is reason to believe that the crimes committed fall under the jurisdiction of the International Criminal Court.
According to him, the moment has come when "we must collectively demonstrate in deeds, and not in words, that the law is not empty words."
The ICC Prosecutor also noted that many people in Ukraine are in need of protection and suffer from insecurity.
"They are counting on the law. They are hoping that the law will provide real accountability … This requires decisive action by my office and all of you," he stressed, noting that anyone who takes up arms must understand that the law is alive and the statute of limitations of the military There are no crimes in this law.
As Ukrinform reported, Eurojust and the Office of the Prosecutor of the International Criminal Court (ICC) have published practical recommendations on documenting and preserving information about international crimes.
Earlier, the prosecutor of the International Criminal Court, Karim Khan, has repeatedly said that he is focused on ensuring that the investigation of Russian crimes in Ukraine is effective and with sufficient evidence.
Under the Rome Statute, the International Criminal Court has jurisdiction over war crimes, crimes against humanity and genocide.
On March 2, the International Criminal Court launched an investigation into possible crimes committed in Ukraine.
On February 24, Russia launched a new phase of the war against Ukraine – a full-scale invasion. Russian troops are shelling and bombarding peaceful cities and villages of Ukraine, killing civilians. The Ukrainian Defense Forces are resisting Russian troops.