News
Actor Yuri Kayurov, who played Lenin in 18 films: "I went to the Mausoleum on my own initiative. You should have looked at your hero!"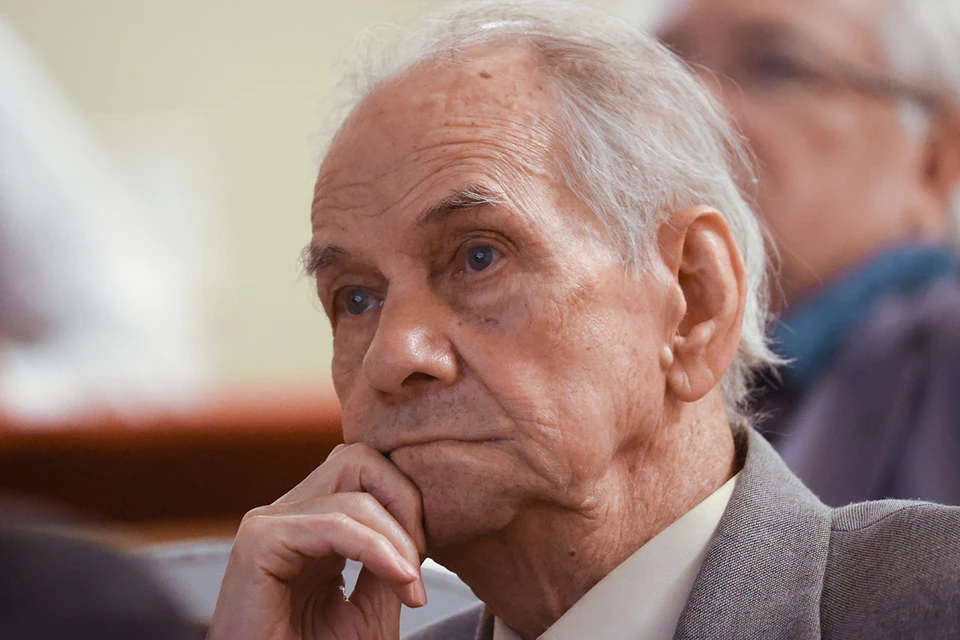 Today the People's Artist of the RSFSR turns 95 years old. Before his birthday, he answered several questions from KP. Photo: Vladimir Gerdo/TASS
– Yuri Ivanovich, it is clear that you are generally perceived as an actor who played Lenin. How do you feel about this figure now?
– How I treated, and I treat. It was the main role in my creative life and destiny. It fell out to create a grandiose figure on the screen, and in the theater too. We had to put a lot into this business. Strength, attention, love. Nothing is done without love. Therefore, I had to love this person, and this happened to me. When I saw him on the screen, in a documentary, I really liked Vladimir Ilyich. He had a good expression on his face, eyes … I'm not even talking about the titanic work that he did.
– A stupid question from a pioneer childhood: did you go to the Mausoleum?
– You know, yes. I once went to the Mausoleum. On my own initiative. I should have looked at him anyway. And this happened to me. It seems that I was once more.
– I hope they let you in without a queue?
– Well, why not? Stood in line. It was not very big… Well, how could it be without the Mausoleum? Was. And read. Just something you can not read: 37 volumes. I read texts that were related to a particular picture. For example, before filming "The Sixth of July" it was necessary to read "The Immediate Tasks of Soviet Power." A huge article that revealed a lot to me and inspired me to this work…
– You have been serving at the Maly Theater for a long time. And the people who work there say that you go there on foot.
– Yes, it's not far to walk. I used to travel for a long, long time, on the subway from Yugo-Zapadnaya. And then we managed to move to the center. And I've been walking for thirty years now.
– As far as I understand, you still play. And Firs stayed from Chekhov's The Cherry Orchard…
– I haven't played in the last year. Sometimes, at my own request and for health reasons, I go on stage. A moment has come when you understand: you need to stop. The time has come. Before that, yes, I played Firs, and in "Woe from Wit" by Prince Tugoukhovsky …
– They say that in this role you fantastically changed voices.
– Voices… Such is the profession. One thing today, another tomorrow. Here in that role it was necessary. Slowly they transformed.

Film "Kremlin chimes". Yuri Kayurov as Vladimir Lenin (right) and Yuri Kamorny as Rybakov.
A photo: TASS
– You reincarnated in the acting profession. And in life? Now the era of gadgets has come, and they told me in the theater that you don't even have a mobile phone.
– I have a cell phone. Old and bad. Shows nothing but two names. I'm calling my son. Nurse who makes me dinner for a week. Of necessity. Sometimes – in the director's office. I make very small calls. But what am I wondering? All polls buried themselves in their palm, where they hold this mobile. I spent two and a half months in Peredelkino and did not see human faces, because everyone is looking into their palms, on which lies a mobile machine …
FILMS IN WHICH MAYUROV PLAYED LENINA
1961: "At the turn of the century"
1965: "Through the Ice Mist"
1967: "Exodus"
1968: "Morning"
1968: "Sixth of July"
1969: "Postal novel"
1970: "Kremlin chimes"
1970: "Angle of Fall"
1970: "Messengers of Eternity"
1972: "Black crackers"
1973: "Fine Hour"
1977: "Going through the throes"
1978: "Marshal of the Revolution"
1979: "Exiled No. 011"
1979: "Poem of Wings"
1980: "State border. Film 1: "We are ours, we are new…"
1981: "Lenin in Paris"
1987: "It's not always summer in Crimea"