News
A rally was held in Rivne in support of the defenders of Azovstal
A rally was held in Rivne in support of the prisoners from Azovstal, among its participants were relatives of the fighters.
An Ukrinform correspondent reports this.
"We held an action in memory of the fallen soldiers of Azovstal and the killed Heroes in Olenovka. We must not be silent," Eva Dorokhina, organizer of the action, emphasized.
The protesters said that their relatives are in Olenovka, they want the world to react to what happened, because Russia, they are convinced, can kill all the prisoners of war.
"I am the mother of a National Guard soldier, a conscript soldier, the city of Mariupol, a military unit of 3057. Our guys from the first days defended the city, many died, many were captured. My son and his brothers are in Olenovka. I beg you all: help our children, return them, they are still very young," Nadezhda, a participant in the action, said.
People gathered in the city center said "Shame on the inaction of the UN!", "Olenovka!", held posters with the inscription "Russia is a terrorist" in their hands.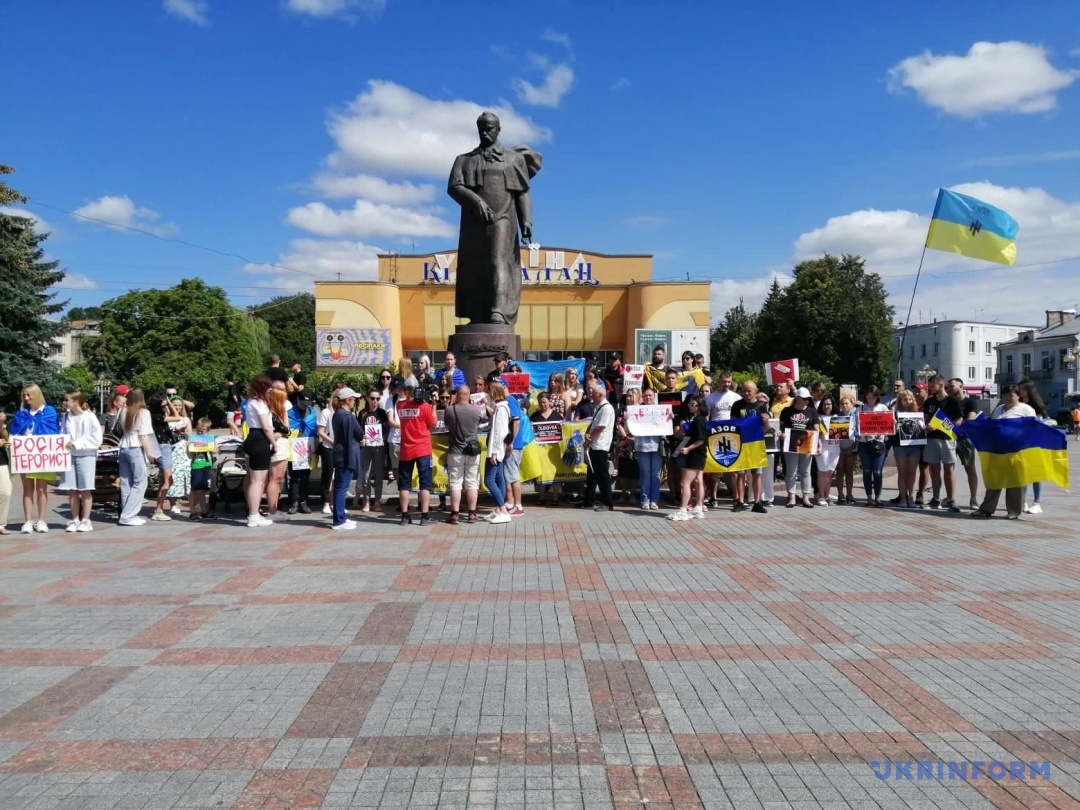 Read also: Prisoners of war in Olenovka were tortured to break them and use them for Russian propaganda – GUR
As Ukrinform reported, on the night of July 29, on the territory of the former correctional colony No. 210 in the Olenivka village in the temporarily occupied territory of the Donetsk region, a powerful explosion occurred near the building in which Ukrainian prisoners of war were held. According to the Russian side, about 50 Ukrainian defenders were killed, and more than 70 were seriously injured.
Ukrainian Foreign Minister Dmytro Kuleba called on the UN to visit the colony in Olenivka to establish all the facts of the crime committed by Russian troops, and the International Committee of the Red Cross to check all Ukrainian prisoners of war.
The occupying forces in the temporarily occupied territory of the Donetsk region, at the request of the Ukrainian branch of the International Committee of the Red Cross, denied the employees of the organization access to prisoners of war in Olenivka, which is a direct violation of the provisions of the Geneva Convention.
Ukraine informed the members of the United Nations Security Council about a war crime committed by Russian troops against Ukrainian prisoners of war in a colony in the Olenivka village.