News
A Norwegian diplomat who shouted "I hate Russians!" was offered to be expelled from Russia and held accountable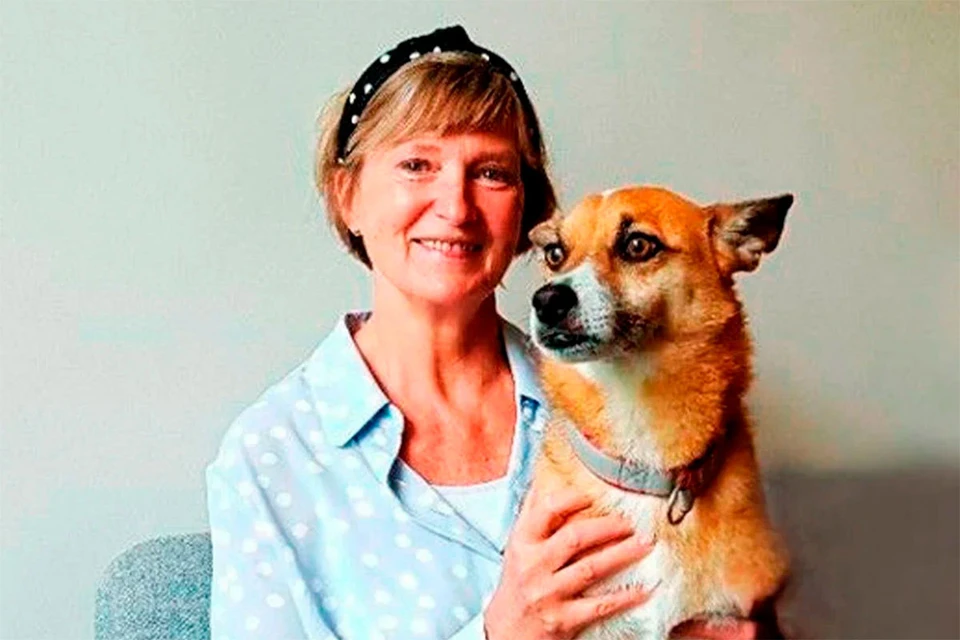 Elisabeth Ellingsen, employee of the Norwegian consulate in Murmansk. Photo: Norwegian Consulate General.
The ex-Prosecutor General of Russia – in an interview with the political observer of KP.RU Alexander Gamov – about the scandal that an employee of the Norwegian consulate arranged in a Russian hotel
As already reported on the KP.RU website, an employee of the Norwegian consulate in Murmansk, Elisabet Ellingsen, caused a scandal in one of the Russian hotels, the reason for which was the request of the hotel manager to wait until the room was cleaned.
"I hate Russians! – as the agencies report, the diplomat shouted. – I'm from Scandinavia… Not like any Russian woman, I'm used to clean rooms.
We discussed this state of emergency with the former Prosecutor General of the Russian Federation Yuri Skuratov.
– … Yuri Ilyich, the incident, which was provoked by a diplomat from Norway, in general, is already being commented on by political scientists, politicians, and even foreign figures. But, from the point of view of international law, how can this wild case be assessed?
– … This seems to be a private case. But he is, or rather, acts as a manifestation of the general anti-Russian frenzy that is characteristic of Western countries.
And it is a pity that even people of a fairly high diplomatic, consular rank allow such things.
This is an indicator of the intensity of passions.
As for the legal assessment, her statement (meaning the words of Elisabeth Ellingsen. – A.G.) is by no means so mundane, and they can be given a legal assessment.
First of all, it must be emphasized that the Vienna Convention on Consular Relations, which establishes immunities, contains a general rule regarding the private activities of members of the consular mission.
And this document also provides for liability – in full – for violation of the laws of the host country.
Therefore, there is every reason to work out the issue of bringing her – initially – to administrative responsibility.
– To be more specific…
– We have a special article in the Code of Laws on Administrative Offenses, which refers to actions that "incite hatred", including those based on "national hostility of a person to a particular ethnic group."
Therefore, now administrative proceedings may well be initiated, and then, it is possible that Mrs. Elisabeth Ellingsen will be brought to administrative responsibility.
And if she continues to allow herself such things, the question of criminal liability may already arise there – within a year.
And, finally, there is a tried and tested tool – it is to block her entry into Russia. Or – to extradite outside the host country, so that it would be disrespectful to others.
– Here are the measures!
– In principle, the Russian Foreign Ministry, as Maria Zakharova has already said, is working on various options on this issue. (The official representative of the Russian Foreign Ministry called Ellingsen's behavior "an act of hatred and nationalism." – A.G.)
I think that it is precisely a fundamental assessment that should be given here – both for the purposes of prevention and – in order to make it clear once again – we are still fighting for the right attitude towards Russians, including hotel employees.
Because she, this lady, spoke extremely disrespectfully to them as well.
But this is all limited to the composition of an administrative offense.
– And what threatens her if we are talking about administrative responsibility?
– Most likely, this is a fine, it is not large enough, in my opinion, there are from 10 thousand rubles and more. Although, forced labor is also provided.
But, I think that it is quite likely that the court will limit itself to a fine.
– It's not about the amount…
– It's a matter of principle, absolutely right.
– And how soon will she be attracted? That is, the Ministry of Foreign Affairs should take care of this?
– The Ministry of Foreign Affairs and the relevant prosecution authorities should take care of this, which should initiate an administrative prosecution and resolve this issue with sending the case to court.
– And you personally, as the ex-Prosecutor General, what would you like to wish this lady?
– It is difficult to wish something for such people.
She probably should have worked on herself.
What happened to her in the Russian hotel is evidence, firstly, of her low human culture, and, secondly, in fact, an indicator of the unprofessionalism of this person.
Nevertheless, a diplomatic, consular worker must have other qualities. This is peace, respect for the host country.
After all, I know from my own experience that foreign diplomats who work in this or that country – they, as a rule (this is an unwritten tradition), treat the people, the country with great respect, many even feel sympathy.
And here is such a glaring case.
But the statement of the Norwegian Ministry of Foreign Affairs, which gave a correct assessment of the actions of its employee, is encouraging.
BY THE WAY
As the representative of the press service of the Norwegian Foreign Ministry Tuva Rones Bogsnes responded to a request from RT, "The Ministry of Foreign Affairs deeply regrets this incident. The feelings expressed in no way reflect Norwegian politics or Norwegian attitudes towards Russia and the Russian people. The Ministry is working on the incident through the appropriate channels."