News
A famous British artist painted his entire house in scribbles.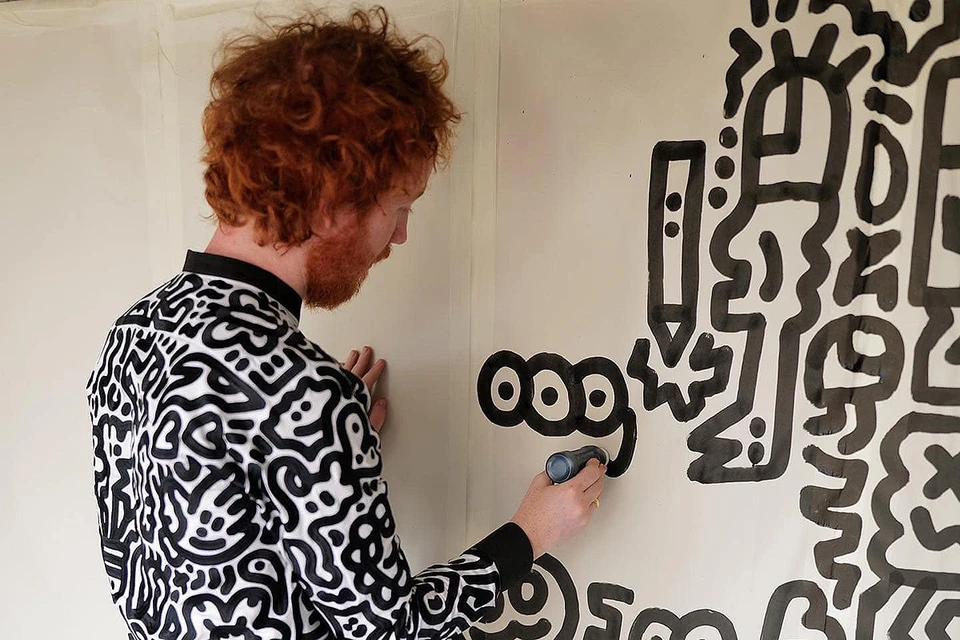 It took the artist almost two years to paint the house.
A photo: Personal page of the hero of the publication in the social network
British artist sam cox, which gallery owners, collectors and fans know under the pseudonym Mr. Doodlesaid that he had fulfilled the goal of his whole life, covering literally every centimeter of the mansion he had previously bought with drawings, turning it into a "house of doodles."
Mr. Doodle became famous in 2017 thanks to the Web – then the video with his work in a short time collected several tens of millions of views.
Two years later, the artist was able to afford to buy a mansion in Kent for $1.5 million and start decorating it himself.
– I started in September 2020 and finished just a few days ago. I'm so happy and excited to finally paint my house, told Mr Doodle.
To accomplish his plans, the artist needed about 900 liters of white paint, 400 cans of black paint for outdoor use, and almost 300 bottles of the same paint for interior decoration of the house.
All drawings are in black and white, and their subject matter differs depending on the room. For example, in the bathroom there are sea animals and plants, in the bedroom the theme of a dream is revealed, the corridor is decorated with drawings based on the biblical parable of Noah's ark.
In addition to the walls in the house, literally everything is covered with monochrome drawings – dishes, interior details, linen and even clothes. The artist filmed a frame-by-frame video of his titanic work, but immediately announced that his residence would remain private property and would not be open to public visits.