News
A continuation of the film "Brother" was released in the comics: Danila grew up a son, Marilyn became a grandmother, and Krugly executed the astronaut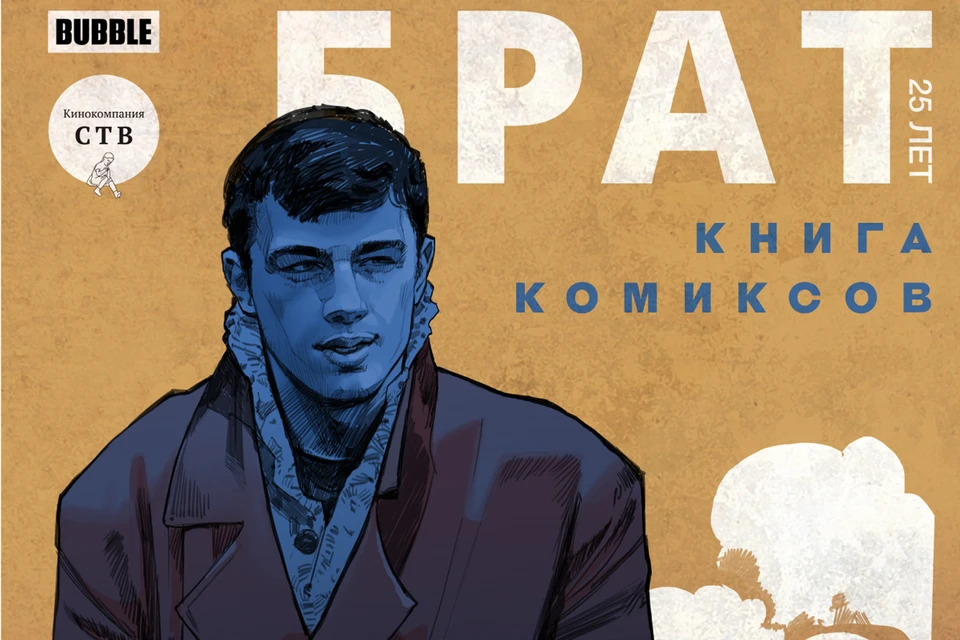 There is always a demand for Danila
Released 25 years ago fighter Alexei Balabanov "Brother" became a cult. He played the main role in the film Sergei Bodrov Jr. and, without knowing it, he entered himself into eternity: graffiti with the image of Danila Bagrov decorate cities throughout the country, and quotes about the truth become cultural symbols. There is always a demand for Danila, so Sergey Selyanov, the producer of Balabanov's paintings, decided to release the comics "Brother. 25 years" (10 mini-stories drawn by the artists of the Bubble publishing house, which previously released comics about Major Grom, etc.). In them, the plot of the film grows with new details of the life of the characters – from the past and even the future.

The authors of the comic tried to think, why did the leader of the organized crime group Krugly become so famous, besides the unusual style of expressing himself with the help of proverbs, how did he earn authority? It turns out that the character was one of the most fierce lawless people in the 90s and even once executed an astronaut whom he met in the forest.

In the cartoon continuation of "Brother" Danila Bagrov died (which is logical). However, he had a son – also Danila. He looks like his father, almost as determined, listens to Nautilus Pompilius, communicates with his father's friends, lives with his sister and constantly talks to his father, who is invisibly present next to him.

Appears in comics and Danila's best friend is German. First, the book shows how he came to a homeless life and lost a close friend. And, secondly, it is emphasized that after Bagrov's temporary business trip to the USA, the character cannot achieve any justice.

Another alternate storyline. Marilyn returned home and became a cheerful and stylish grandmother with dyed locks of hair. As a former resident of the United States, she helps her granddaughters (apparently, daughters from a common son with Danila) prepare for the English Olympiad.

The key phrase of both films about the brother, which has become the motto of not only many Russian people – about truth and strength – is also played up in the plot of one of the comics. The artists visualized Danila's memories from the climactic scene of "Brother", in which he rescued Victor. The catfish, which little Danya was afraid of, and the hard way after fishing, are also drawn, and it is also shown how the elder reads to the younger at night "The Tale of the Life of Alexander Nevsky", in which the phrase about strength in truth sounds, which became the motto of Bagrov and SVO.

Other stories in the comic book show how Danila could serve as such a "clerk", where the shy tram conductor came from, and how the German lost his best friend; You can buy them on the website of the Bubble publishing house.