Top Stories
Our Mission Is to Empower and Educate Women About Their Health. Sometimes It Hits Really Close to Home.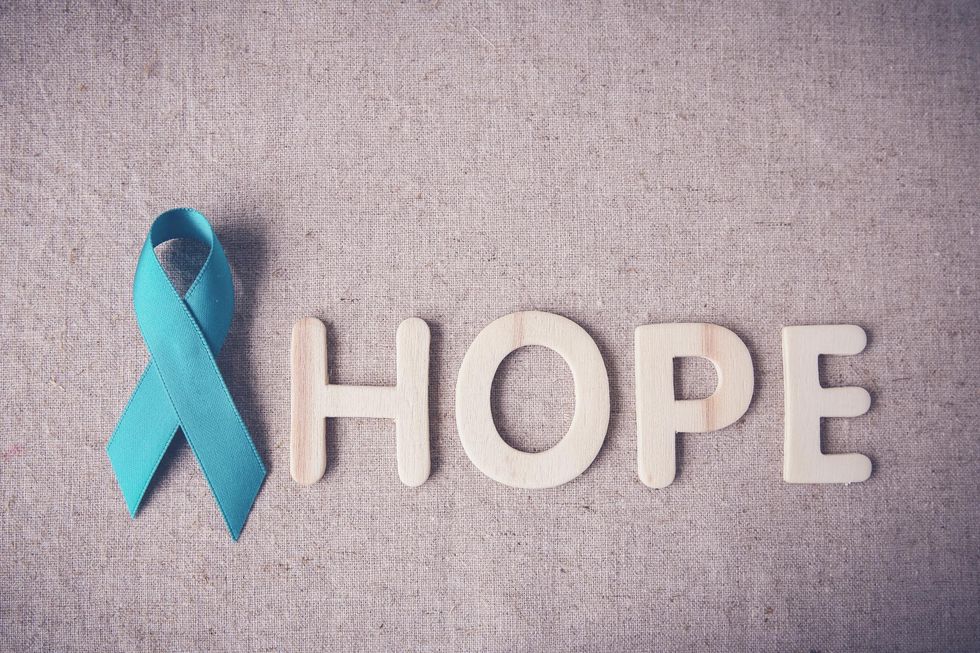 From the Desk of Beth Battaglino, RN, CEO, HealthyWomen
One of the best things about working at HealthyWomen is knowing that the work you're doing is helping other people. Sure, there are Zoom calls and deadlines just like any other job, but at the end of the day, you're reaching women everywhere — women you don't know and will probably never meet. But occasionally, you do meet one of them. And that feels amazing.
Our newest employee at HealthyWomen, Caroline Koller, our partnerships and online community engagement coordinator, is one of those women. She first found our website as a cancer survivor. In her first days on the job, she made it a point to tell all of our staff that she knows firsthand how important — and needed — our content is. It was affirming to hear how our content has touched her personally, and it helped to further strengthen our commitment to providing resources for women for years to come.
Here is Caroline's story:
In April 2019, I was working a demanding job, traveling all over Manhattan. I was a healthy young adult. And then suddenly, I was enduring excruciating pain and unexplained bleeding. For months, I couldn't get answers from healthcare providers, but I had an inner knowing that my problems meant something very serious. In October 2019, I was diagnosed with stage 3c cervical cancer.
As intense as treatment was, the most intense time for me was afterward. When I was finally healing and my body could rest, my mind began to process. That's when my research changed from finding the cause to, "Wow! How did I get here?" And that's when I came across HealthyWomen.
I remember sitting on my bed, reading a "Real Women, Real Stories" about a woman whose cervical cancer diagnosis was not too different from mine. I felt a sensation similar to adrenaline, of knowing I wasn't alone. She gave me a glimpse into what my future could be like. I clicked on the conditions tab at the top of the website and read every piece HealthyWomen had on the disease that ultimately changed my life. It helped immensely — the way the pieces were written, the content and information covered. It was so helpful, it brought me to tears. I sent pieces to my sister, mom and dad, boyfriend, cousins and friends to give some context to the unknowns and new territory we were having to swim through together. It was the first taste of feeling like someone else truly understood.
HealthyWomen gave me a pathway to finding comfort and feeling confident about my next steps, as well as the journey I'd already taken and the questions I had. I saw women's health getting the attention it needs and resources being created that could be life-saving.
I can say with a heart full of gratitude that I'm now in a dream role, helping expand the reach of everything HealthyWomen does, and it's especially meaningful to be part of launching our program to educate women on cervical cancer, the fourth most common type of cancer for women. There's good news, though. Once among the deadliest cancers for American women, cervical cancer is now one of the most preventable, thanks to the increased use of Pap tests, as well as tests and vaccines for human papillomavirus (HPV), which causes most cervical cancers.
But these tools can only prevent cervical cancer if people use them. That's why I'm thrilled that we're offering easy-to-understand information about screening and testing, HPV, risk factors, important questions to ask your healthcare provider, and my very own Real Women, Real Stories, which I hope will make others feel the same way I did when I first found HealthyWomen — empowered and understood.
Cervical Cancer Resource List
Cervical cancer used to be the leading cause of death for women in the United States; however, incidence and mortality rates have decreased significantly over the past several years. This is largely due to increased screening procedures. Opportunities to engage and educate women to take a proactive role in their health, undergo cervical cancer screening and understand national guidelines is essential to cervical cancer prevention and improvement in health outcomes. For more information on cervical cancer, please contact your healthcare provider and visit the additional resources provided below.
HealthyWomen Resources
En Español
Additional Resources
https://mailbd.net