Top Stories
Irregular actions of the prosecutor of the 'narco-prosecutors' case are denounced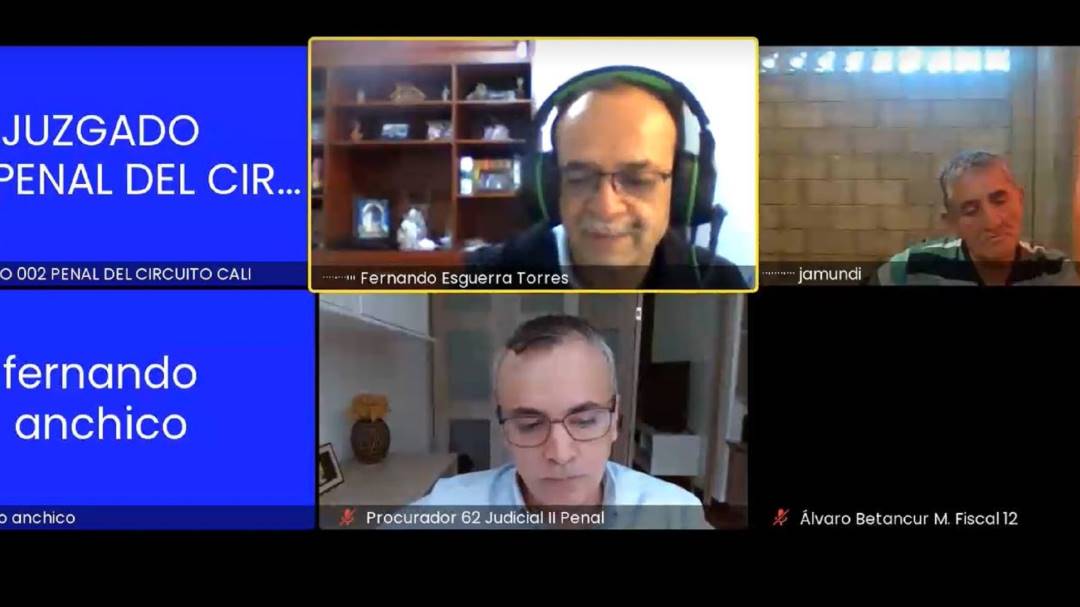 Victims and defenders of the so-called 'narco-prosecutors' case warn that the actions of the judicial prosecutor 62 assigned for this process, apparently, tend to be suspicious.
The Prosecutor's Office has prosecuted nine of the 32 involved that would integrate the judicial network that is at the service of the mafia.
· Witness to the 'narco-prosecutors' case in rapprochement with the DEA
So far, three prosecutors are on trial, two lawyers have confessed to the existence of the network and pleaded guilty, in addition, several police officers are being investigated and the narco "Mueble Fino" was captured and is on trial.
The lawyer Yenci Zulema Geovo, once heard her name on Caracol Radio, confessed to the Prosecutor's Office how they spied on the investigative prosecutors appointed from Bogotá. And the lawyer Héctor Alirio Rojas reached a pre-agreement with the accusing entity and confessed that he coordinated payments of $190 million to Cali prosecutors to avoid the capture of today's protected witness.
However, the judicial attorney 62 assigned to the so-called 'narco-prosecutors' case says that this fact did not exist.
· Lawyer for the 'narco-prosecutors' case signed a pre-agreement and pleaded guilty
In the process against the specialized prosecutors of Cali, Ana Victoria Nieto and Iván Aguirre, investigated for six crimes, despite the multiple evidence presented by the Prosecutor's Office between audio and video, the representative of the Public Ministry considers that there is no evidence against the defendants.
Prosecutor Silvana Uribe, accredited as a victim in this case, because they would have tried to falsely accuse her of acts of corruption, she told Caracol Radio that she does not understand the changes in the position of that official from the Attorney General's Office.
And the lawyer Omar Juan Carlos Suárez, who defends the witness Rengifo, says that the prosecutor's actions are illogical.
· Lawyer confessed the existence of a judicial network at the service of the mafia
Caracol Radio searched for judicial attorney Juan Alejandro Rodríguez, but there was no response. On February 17, the Prosecutor's Office will seek a judge to endorse the principle of opportunity, or criminal immunity for five crimes for the main witness Juan David Rengifo.