Top Stories
Andrey Malakhov touched by a photo with a beautiful wife and a youthful mother-in-law against the background of rumors about the disease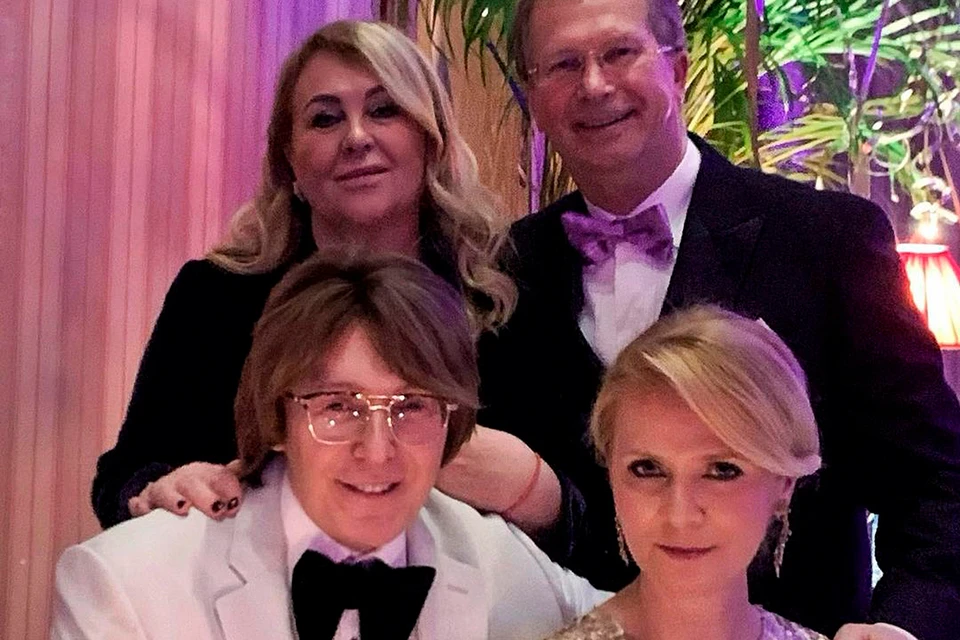 Andrey Malakhov showed a photo with his wife Natalya Shkuleva and her parents.
Photo: Instagram.com
Andrei Malakhov showed a truly rare photo with his wife Natalya Shkuleva and her parents. The TV presenter and his family are enjoying their vacation in Baden-Baden. Fans reacted to the picture rather violently. Indeed, recently there have been many rumors that the star of the screen fights the disease.
Andrei Malakhov recently received congratulations on the occasion of his 50th birthday. He celebrated the anniversary in Germany in the circle of his closest ones – his wife Natalya Shkuleva, the billionaire father-in-law Viktor Mikhailovich and the youthful mother-in-law Tamara Konstantinovna. In addition, the family celebrated the old New Year. The showman published a photo from the gatherings on the blog.
This shot was called unique by the fans. The public first saw Malakhov not only with his wife, but also surrounded by father-in-law and mother-in-law.
Shkuleva looks great in a shiny gold dress. The businesswoman is eight years younger than her famous husband. They got married in 2011 in Paris, and six years later they became parents for the first time. Their son Andrei was born. The couple does not show the boy, but sometimes talks about him. So, Malakhov once admitted that every Sunday they go to church, and then they go to visit their wife's parents.
It is worth noting that recently fans are very worried about their idol. If earlier the showman was fit and vigorous, then recently he has become stout and began to wear a wig. Such changes in the appearance of a star are of great concern to many. Surrounded by a TV presenter, they whisper that he may have some serious illness, because of which he allegedly drinks hormonal drugs that affect his figure.
Formerly actor Stanislav Sadalsky spoke about the health problems of the TV presenter. According to the artist, the TV presenter is exhausted by insomnia. "It just works to break. He worries, suffers, does not sleep, he uses, I know, sleeping pills. You can't work like that either … My heart is breaking," Sadalsky lamented.