Top Stories
How to get vaccinated against coronavirus during the rise of Omicron: Don't wait for the pandemic to subside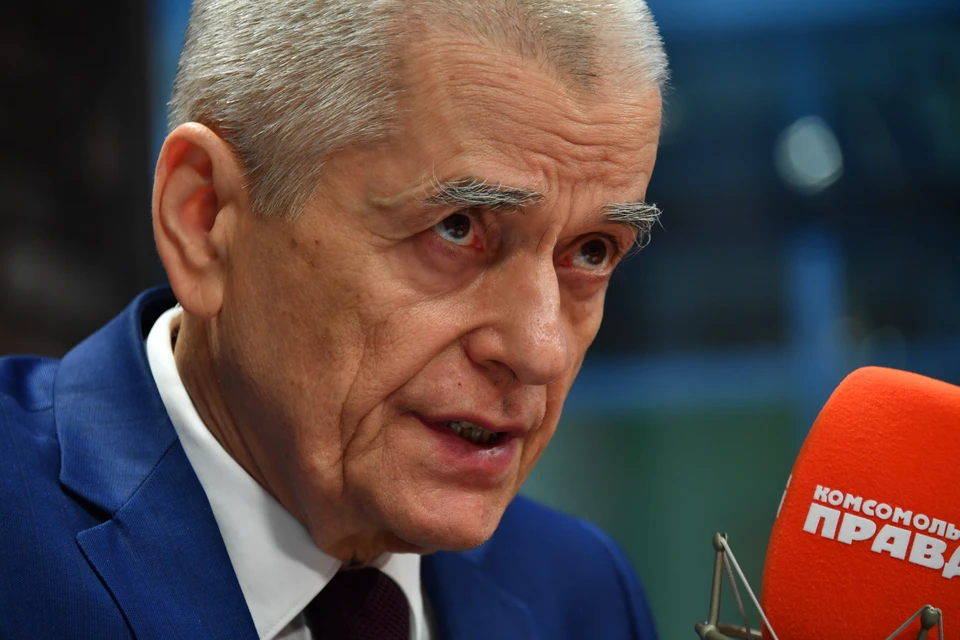 Deputy of the State Duma of the Russian Federation, former Chief Sanitary Doctor Gennady Onishchenko
Photo: Ivan MAKEEV
-… Gennady Grigorievich, this is an assistant to the academician of the Russian Academy of Sciences, ex-chief medical officer Onishchenko. Here's what I've learned…
– Gamow Alexander?
– Yes. I have studied the issues that are of great concern to the working people. But they don't have an answer yet.
– And they do not excite the intelligentsia?
– Well, and the intelligentsia – it is with us … also working. In short, look – now fifth wave Or what there – pandemic. If you scold me, you can't, in your opinion, "number" these waves.
– Well, we don't have waves. We have epidemic, pandemic rises. In this case, we are certainly on the verge of an increase in the incidence … So what is the question?
– Is it possible to go to be vaccinated today, to go to be revaccinated? For some, back in December, in fact, the "warranty period", as they say, expired. Here's how to be?
– What expired in December?
– Just the time has come – to do the second vaccination … Or – you need revaccination.
– So, it is necessary to be vaccinated or revaccinated. Necessarily. And don't pull.
But at the same time, proceed from the fact that you must, since you, we will say, do not have a sufficient level of immunity, carefully observe non-specific means of protection.
That is, this is a mask regime, social distance, and – you should not participate in any kind of mass events and so on. We have no other way in this regard.
– Just so strict, right?
– In the classical version, we try to complete all vaccinations before the epidemic rise. Well, like the flu. We start vaccination at the end of August and finish – October-November. And somewhere since the end of November, the disease has already risen. This is a classic.
As for the coronavirus…
The peculiarity of this pandemic is that when it started, we did not have specific means of protection. Therefore, the classical timing of vaccination has shifted. So we need to be vaccinated now – to be revaccinated to those who have come up with the time to do this.
The same is true after an illness. Well, let's say a person fell ill half a year – a year ago, and now he needs to receive a booster immunization. (We are talking about additional administration of the vaccine some time after receiving the first dose of the drug. – A.G.)
It is a must to do this as well.
Such tactics – it is justified in this situation and productive.
– And another question… Now, if, for example, on the 8th, a person received a second vaccination, then when should his antibodies appear?
– 8th what?
– January.
– A person is not only vaccinated on the 8th. Let's choose another scheme.
If today you were vaccinated for the second time with Sputnik, as the most common vaccine in our country, then a full-fledged immune response will appear in seven to ten days.
– Understood, everything.
But everyone has their own personality.
– Certainly. Thank you, Gennady Grigorievich, I wrote everything down.
– And when you take care, take care of yourself, you can still use all kinds of interferons, which is also very important, which I have already recommended to you. And, in my opinion, even endowed with this prophylactic drug. If you didn't give…
– No, I didn't.
– My major flaw. So.
– Give it! Understood, everything. I wrote everything down, now I will decipher it. Thank you very much.
– … I will hope. Let's!
READ ALSO
Doctor Alexey Vodovozov: By the end of January, Russia will be covered by a covid tsunami
What awaits us and how to escape, the expert told in the program "Antikovid" on Radio "Komsomolskaya Pravda" (details)
How to understand that you have picked up "Omicron" and whether it requires special treatment
Understanding the features of a new variant of coronavirus together with experts – a doctor and an immunologist (details)