Top Stories
"She is a person from another planet": Khabensky spoke about his wife Olga, who saved him from loneliness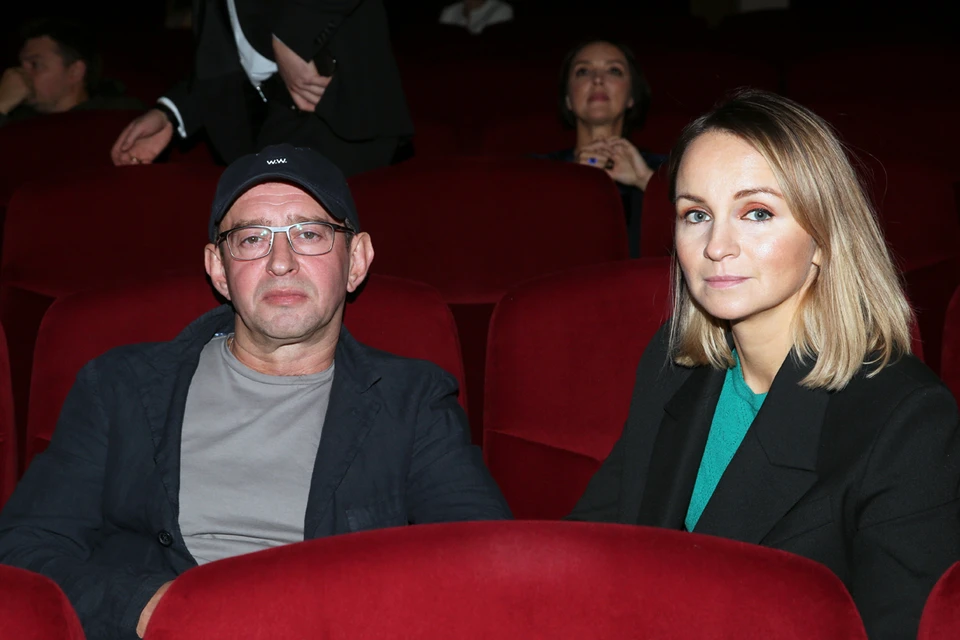 Now Khabensky is happy in his second marriage with actress Olga Litvinova.
Photo: Boris KUDRYAVOV
The first wife of Konstantin Khabensky, journalist Anastasia Smirnova, died in 2008 from oncology. They got married in 2000, and in 2007 the couple had a son, Ivan. Almost immediately after his birth, doctors discovered a brain tumor in 34-year-old Nastya. The wife of the actor was treated in Los Angeles. To save his wife, Khabensky sold a significant part of the property and agreed to any role. Doctors managed to stop the disease and achieve remission for a while. However, the actor's wife never recovered. After a while, Anastasia got worse.
After the death of his wife, Khabensky could not recover for a long time. He grieved for the loss of his beloved woman. Only a few years later, the actor returned to a full life. Now Khabensky is happy in his second marriage with actress Olga Litvinova. They got married in 2013. The couple had two daughters – Alexandra and Veronica.
On January 11, 2022, the actor celebrated his 50th birthday. For the anniversary of the artist, Channel One released a documentary about him. Khabensky prefers to keep his personal life a secret, he hardly talks about his family. But for this film he made an exception and gave a short interview with his wife.
"He's just a good person," Olga says of her husband. – It must sound boring. But it's true. Usually you wish there was some devilry than just a good person, but he is incredible.
Khabensky has a very busy work schedule. He acts in films, manages the charitable foundation he created and heads the Moscow Art Theater named after A.P. Chekhov. Therefore, when asked what kind of father he is, the actor answers:
– The same dunce, like many. Dad who works hard. Who says: I work so hard, and I do not have enough time, but starts to work even more.
His wife is less categorical: Olga considers Konstantin a very caring father. According to her, he can take the children to the kindergarten, feed them, surround them with care. Khabensky appreciates the same quality in his wife. The husband believes that she is his guardian angel, a person from another planet.
– She is a different planet, and you need to give yourself an account as soon as possible. In the words of Exupery: "You just have to look at her and breathe in her scent". Therefore, I will not say that she is a friend, colleague, provocateur. All this can be, but still – she is a person from another planet, – said the artist.

The eldest son of the actor Vanya is 14 years old. Photo: Instagram.
Olga saved Konstantin from loneliness. When Anastasia died, her son Ivan was only a year old. The boy is brought up by his grandmother – Nastya's mother. After the death of his wife, Konstantin starred a lot, and the mother-in-law took care of little Vanya. When the child grew up, the actor sent him to study in Spain. Khabensky wanted the boy to receive a European education. Together with his grandmother, Vanya settled in Barcelona and entered the local school. Now he is 14 years old. The boy calls his grandmother mom.
Before the start of the pandemic, Khabensky often visited his son in Spain. But when the borders closed, there were problems with communication. Then Konstantin decided to return Vanya to Russia. The artist bought an apartment in Moscow for his son and mother-in-law and arranged for the boy to be admitted to one of the capital's gymnasiums in the fall of 2021.